Games at Black Gate
Games at Black Gate
A few things spring to mind this April morning.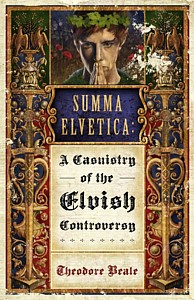 1. Happy Easter to all and sundry.
2. Congratulations to John, Howard, and Joseph for getting out the mammoth issue 14. I just received it two days ago and it is as big as it is beautiful. The cover is most assuredly the best to date.
3. I appreciated John Ottinger's review of my novel, Summa Elvetica. I cannot say that I disagree with any of his criticisms in the slightest. He is absolutely right and I should have done more. Mea maxima culpa. I will point out one correction, however, as the Latin theology in the book is also fictitious.  Thomas Aquinas is not known to have written extensively on the prospective anima of the Aelvi.
4. I read with great enthusiasm John's talk of Panzer Leader and Howard's RPG game reviews.  Since I make a habit of dabbling in game design from time to time, I am not infrequently in contact with many other game designers.  Look for interviews with luminaries such as Marc Miller (Traveller), Chris Taylor (Supreme Commander), Richard Garriott (Akalabeth), Steve Fawkner (Puzzle Quest), and various others to begin appearing here soon on the Black Gate blog.  And if there is a PC/console game in which you have particular interest, be it good or bad, let me know what questions you have concerning it and I'll see what I can do about interviewing the culpable designer.