A Look at the Blackwyrm Novella Series
A Look at the Blackwyrm Novella Series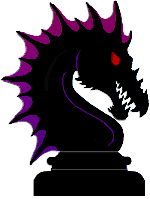 In the age of fat fantasy series, doorstop thrillers, and historical epics it's often impossible to find a short, satisfying read. Gone are the days of the 60,000 word science fiction novel, or even the novella doubles series Ace once put out. Long a standard of genre fiction — both the worlds of SF and of fantasy having a host of renowned novellas and short novels considered classics in their respective fields — these short, sharp stories are increasingly ignored for multi-book works of massive length. But, sometimes, it's nice to get a book done in a day or two, it's nice to explore an idea, premise, or setting without committing to dozens or hundreds of hours with it.
Which is  why I was very interested to see indie game company Blackwyrm's new fiction line of novellas and short novel chapbooks. With an ambitious schedule of a book a month last year, Blackwyrm produced books ranging up and down the genre spectrum — from military fantasy to psychic thriller, from slipstream SF to  crossgenre mashup. In fact, all of the Blackwyrm titles I've seen do something a little bit different with genre tropes, and indeed they've billed their line as 'Experimental Fiction.'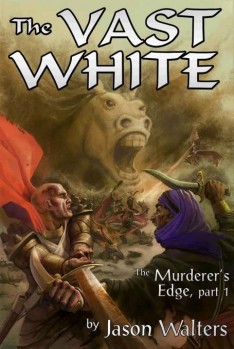 Their first release was The Vast White by Jason Walters, the first part of an ongoing series of dark military fantasy. Very reminiscent of Glen Cook's Black Company series, The Vast White is the first person account of a quirky mercenary company called the Red Regiment. Black humor abounds, as does a distinctly dark and imaginative take on the cultures and forces that make up Walter's world, and the book has no shortage of action, magic, and gritty detail.
A strong contrast to The Vast White is Ian Harac's The Rainbow Connection, an irreverent story that takes its central character — a Copyright Enforcement officer for the FBI — on a dimension hoping adventure to the Land of Oz . . . and beyond. Normally, Agent Matt Anders is on Nerd Patrol, busting dealers at SF cons who have smuggled illegal media in from other dimensions — like the fourth season of classic Star Trek, the complete Alec Guiness Dr. Who, or the science fiction novels of one Adolf Hitler — but when his partner guns down a munchkin from Oz things get progressively weirder. A funny genre mix-and-match, liberally sprinkled with shout-outs to geek culture.
Another mash-up of sorts is Trevis Powell's Albrim's Curse, also the first of a proposed series, which combines werewolf horror with quest fantasy. Albrim, the central character, finds his life changed when an attack on his village takes his family and leaves him both crippled and cursed. Losing his humanity, he finds himself defending mankind from the a vile race of invaders, the Quarg. Rather longer than the first two novella chapbooks above, Albrim's Curse seems more a short novel — one I look forward to reading in its entirity.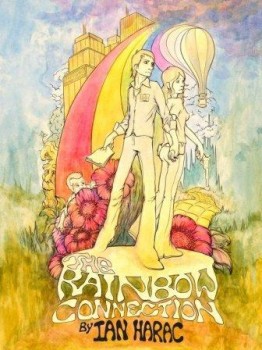 Blackwyrm's books are attractively produced perfect-bound trade paperback PODs which compare favorably with other small press offerings. While I still haven't read through all the ARC copies they kindly provided Black Gate, I'm enthusiastic about what I've seen so far. I really love the idea of a novella line, and I've been hoping to see someone come out with one for a long time, so it's great to see a small press taking a chance on featuring such an underrepresented form. The great thing is, as convenient and fun as novellas are, I know that I shouldn't have trouble sneaking a few more of Blackwyrm's novellas into my reading schedule, such as the fantasy courtroom drama Baour: Strands of Death from Dirk Vandereyken, or the serial killer mystery/psychic thriller Afterthoughts from Lynn Tincher. Certainly a press to keep an eye on, I can hope we'll be seeing a steady stream of books of this kind from Blackwyrm for a long time to come.
__________
BILL WARD is a genre writer, editor, and blogger wanted across the Outer Colonies for crimes against the written word. His fiction has appeared in numerous magazines and anthologies, as well as gaming supplements and websites. He is a Contributing Editor and reviewer for Black Gate Magazine, and 423rd in line for the throne of Lost Lemuria. Read more at BILL's blog, DEEP DOWN GENRE HOUND.