Short Fiction Beat: On Spec
Short Fiction Beat: On Spec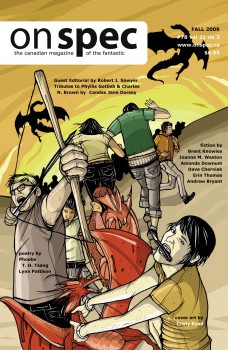 Canadian SF magazine On Spec completes its 20th anniversary of publication.
The Fall 2009 issue is guest edited by Robert J. Sawyer, and features fiction by Brent Knowles, Joanna M. Weston, Dave Cherniak, Amanda Downum, Erin Thomas, and Andrew Bryant. There are also poems by Phoebe T.H. Tsang and Lynn Pattison, as well as author interviews and other commentary.
Quite an accomplishment, eh?