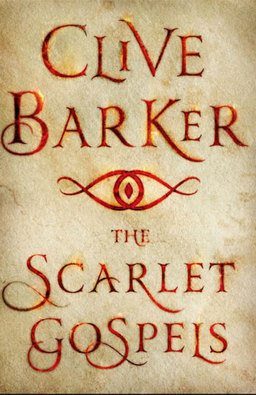 Waiting for a sequel for nearly two decades could be considered one of Satan's personal jokes, were it not for the fact that in  this case the irony would be too blatant even for the Prince of Darkness himself.
Clive Barker's The Scarlet Gospels has been teased for so long, and in so many incarnations, that it was beginning to look like one of the worst publicity stunts in publishing history. As far back as 1993, Barker talked about a new book of short stories that would include a sequel to The Hellbound Heart, the novella that introduced the world to the Cenobites.
Those rumors soon morphed into scuttle about a potential short novel pitting the most famous Cenobite, Pinhead, against another iconic Barker character, the occult detective Harry D'Amour.
However, as the story developed over the course of several years, Barker decided to expand the concept into a novel and the unrelated short stories were put aside.
Rumors of a release date were bantered about, sending Barker fans into repeated frenzies of speculation. But delays came in the form of Barker's several throat surgeries, and in 2012 his lapse into a coma for eleven days following a trip to the dentist that led to blood poisoning. Barker recovered, but his near-death experience left him with "many strange visions" (which may or may not have found their way into his work).
Finally on Sept 9, 2013, Barker announced via social media that although no date has been set for release, "The Scarlet Gospels are finished."
---