Transcendent Fantasy, or Politics as Usual?
Transcendent Fantasy, or Politics as Usual?
My Black Gate post this week is not a review, nor an essay proper, but a question: Is it possible for fantasy to move beyond the political? Or because it is written by authors of a particular time and place, must fantasy—however fantastic its subject matter—forever remain trapped within the circles of our own world?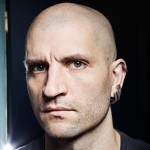 China Mieville and others say that no, you cannot read fantasy except through the lens of politics, and that there is no escape. In this interview from 2000, Mieville says:
The problem with escapism is that when you read or write a book society is in the chair with you. You can't escape your history or your culture. So the idea that because fantasy books aren't about the real world they therefore 'escape' is ridiculous. Fantasy is still written and read through the filters of social reality. That's why some fantasies (like Swift's Gulliver's Travels) are so directly allegorical–but even the most surreal and bizarre fantasy can't help but reverberate around the reader's awareness of their own reality, even if in a confusing and unclear way.
I think that as we've grown more secular and rational fantasy is following suit. Led by writers like George R.R. Martin and Joe Abercrombie, fantasy has become less whimsical and more historical, less hopeful and more gritty and pessimistic. Many "fantasies" now actively grapple with issues like racism and misogyny, or conservatism vs. liberalism, which lurk beneath the veneer of strange secondary worlds that in other fundamental ways closely resemble our own.
But other writers don't agree. Ursula LeGuin in her essay "The Critics, the Monsters, and the Fantasists" writes in stark opposition to Mieville's assertion, observing that:
The habit of reducing text to political-economic terms prevents many Marxist and neo-Marxist critics from reading fantasy at all. If they can't read it as utopian, dystopian, or of clear social relevance, they're likely to dismiss it as frivolous. They see kings, and assume reactionary politics; they see wizards, and assume superstition; they see dragons, and assume nonsense.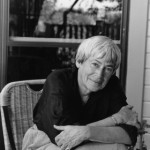 LeGuin's interpretation seems to ennoble and elevate fantasy, allowing it to transcend reality and provide the reader with the opportunity to explore new vistas and possibilities. Or to embrace a past that, while admittedly is in some cases idealized, is on some level more "real" than the highly specialized but detached and compartmentalized professions and lifestyles endemic to 21st century living. Fantasy fiction seems to offer the ability to transport us beyond the boundaries of our normal lives — including our biases and convictions — and enable us to view the world from a new perspective. But is this just wishful thinking?
A related question is, is fantasy required to mirror our own reality? Can it be something different? For example, should quasi-medieval fantasy settings be criticized for not conforming to the tech level and cultural norms of Northern Europe circa 1350? Do they have to, if they are fantasy? Is creating an evil race of goblins or orcs a subconscious affirmation of an author's racism or fear of the "other," or might he or she simply be using his or her powers of imagination to play harmless make-believe (if orcs lack an innate morality, and are therefore irredeemable, can they be slaughtered without compunction)?
Are Robert E. Howard's giant f-ing snakes just snakes?
Are fantasy authors "obligated" in any way to create fictional realities that meet with current social contracts, or does a fantasy setting with otherworldly characters free them from these bonds?
These questions touch on unsettled debates about authorial intent, whether stories have objective meaning, or whether interpretation is in the eye of the beholder. Fantasy calls into question the creative capacity of the human mind, and whether it can truly create, or merely replicate in different shapes and forms the existing world around it.
These thoughts were sparked while reading a recent post on the blog of fantasy author R. Scott Bakker, "Misanthropology 101", in which Bakker is defending himself against charges of misogyny based on a reader's reaction to his portrayal of women in his fiction. I have not read anything by Bakker and cannot comment on the specific issue, but at one point Bakker in exhaustion states to a commenter "When are you going to give up on this. Realism is irrelevant."
Is it? I don't have the answers, I just thought it was an interesting question. What do you think?