Fantasia 2021, Part XXVIII: Indemnity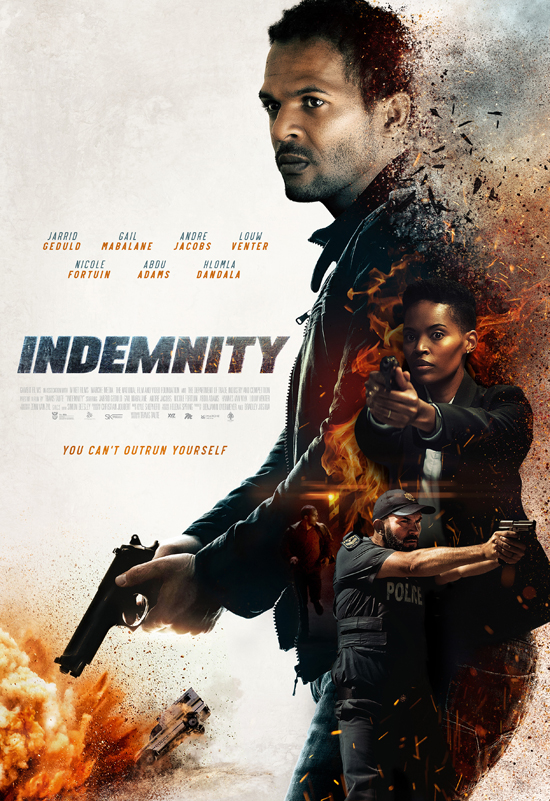 One of the more chilling films I saw at the 2021 Fantasia Film Festival was "Please Hold," a 19-minute short film directed by KD Dávila and co-written by Dávila with Levin Menekse. It's not chilling in the way of a horror film, but of well-done near-future science fiction. In a North American city not too far away from now, a drone arrests a guy, Mateo (Erick Lopez), on his way to work. Mateo hasn't done anything, but he can't argue with the drone. He's stuck in a cell with a computer screen, and has to try to navigate unhelpful menus just to place a phone call and find a lawyer and find out what the hell he's doing in jail in the first place.
The film manages to find ways to make a story that's basically a man interacting with a screen visually interesting. But the cleverness of the script is really what makes the story work. Mateo has to struggle with a system that's clearly not designed with justice in mind, but with extracting money from anyone unlucky enough to get caught up in it. Unreadable terms and conditions scroll past as he tries to figure out what's going on. The system forces him to labour in order to have a prayer of getting anywhere. The movie's in all an extremely sharp look at the way various technologies are converging with the noxious for-profit prison system to create a new kind of hell, and it's well worth watching.
Bundled with the short was Indemnity, a South African action-thriller. South Africa's been developing quite a genre film culture in recent years — beyond science-fiction like District 9, consider previous Fantasia offerings like Five Fingers For Marseilles and 8, to say nothing of Fried Barry. So I was looking forward to seeing what this movie brought. If it doesn't reinvent the wheel, at least it satisfies expectations in the way you want from a good honest genre tale.