Future Treasures: High Noon on Proxima B edited by David Boop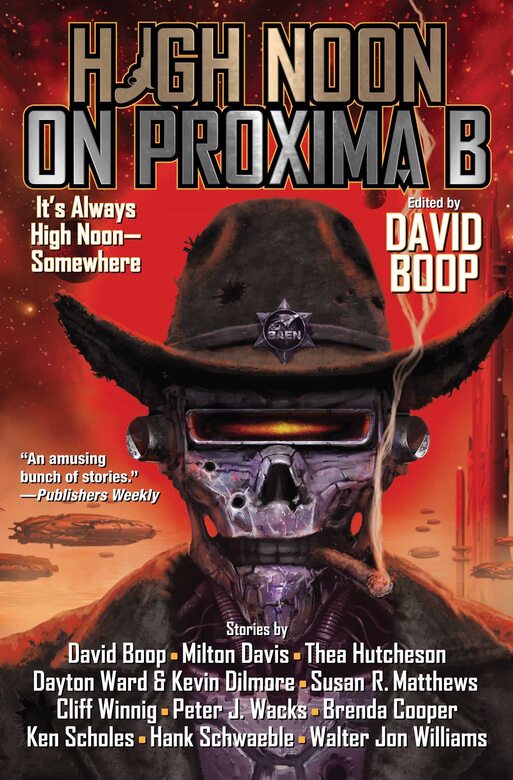 High Noon on Proxima B (Baen, February 7, 2023). Cover by Dominic Harman
Nobody out there is doing anthologies like David Boop.
He started in 2017 with the Weird Western Straight Outta Tombstone (2017), which proved popular enough that he followed up with two more, Straight Outta Deadwood (2019) and Straight Outta Dodge City (2020). Last year he packed up his six-shooters and headed into outer space with Gunfight on Europa Station, the first…. uh… Weird Science Fiction Western anthology? I dunno, but I like it.
It's a new year, and I'm delighted to see a new Boop anthology headed our way. High Noon on Proxima B contains brand new stories by Walter Jon Williams, Susan R. Matthews, Brenda Cooper, Milton Davis, John E. Stith, and many others. It arrives in trade paperback from Baen next week.