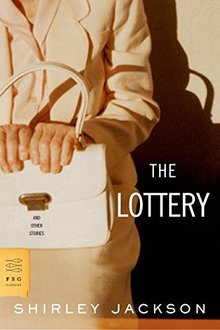 The phrase "when I win the lottery" seems to be used in two distinct ways. The first and, I hope, the most common usage, has the same "ain't gonna happen" meaning as "when pigs fly," and connotes a certain sense of realism on the part of the speaker. The second, and I think sadder, usage stands for a certain lack of foresight. It's been said, for example, that a sizable percentage of people include winning the lottery as an element in their retirement plans.
In our house the phrase also stands for any unlikely event beyond our control that we would nevertheless welcome. Like "when they finally come up with a retina chip that will fix my right eye," or, "when the Dhulyn and Parno novels are optioned for TV."
The lottery as a phenomenon is now so pervasive that it's almost impossible not to think about lotteries and winning/losing them. The concept has formed the basis of a wide variety of movie and TV plots – mostly on the negative aspects of winning, but I think that's meant to comfort those of us who, well, lost.
How are lotteries treated in Fantasy and SF writing? I don't mean games of chance as such, though that gives us magnificent stories like "Gonna Roll the Bones" from Fritz Leiber. Nor do I mean criminal activities like numbers running, or even straightforward betting, whether on or off track or line. No, I mean actual lotteries. You get your ticket, and you wait your chance.
---