Dare We Dream? – The Sandman Coming to Television?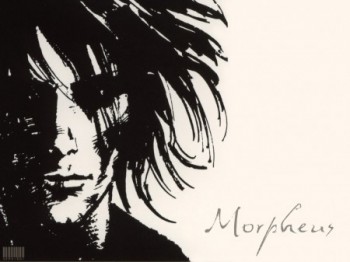 Many of my contemporaries believed that one of the most amazing comic book series ever was Neil Gaiman's The Sandman, which ran from 1989 through 1996 – formative teenage years for me and my peers – originally by DC Comics and (from issue #47) under their Vertigo imprint. Now it looks like The Sandman has been re-optioned for consideration as a television series. Though the series creator isn't associated with the show, there's still reason to be hopeful.
A Current Dearth of Viewing Pleasures
The last few years haven't been great for science fiction and fantasy on television. Heroes started out great, but quickly collapsed for a variety of reasons. The quirky series Pushing Daisies – about a man who could re-animate dead people for 60 seconds – never quite found its audience, despite critical acclaim. Legend of the Seeker was pushing out some impressive storylines toward the end, but was ultimately canceled with its season 2 finale.
Among harder science fiction, great concept shows like Dollhouse and FlashForward suffered from some awkward initial storytelling and were ultimately cancelled, while the lackluster V will return for a second season.
In fact, going into this season there isn't much in the way of science fiction or fantasy on television.