Character Options Explode in Advanced Player's Guide for Pathfinder Second Edition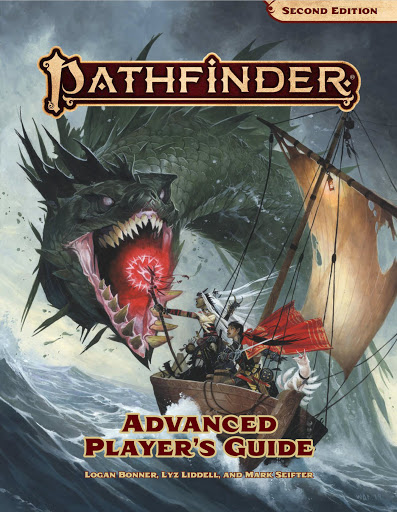 Last year at Gen Con Paizo released their Pathfinder Second Edition. The reception, from those I spoke to, was generally positive. People hadn't been particularly displeased with Pathfinder First Edition, though after a decade of the game there were some balance issues. When people gave it a chance, many players transition to Second Edition without looking back.
In my experience, people are only thrilled about a new edition of a popular roleplaying game if there are serious issues with the existing edition of the game. For example, the flaws of 4th edition D&D paved the way for widespread enthusiasm when 5th edition was released.
The big stumbling block for a previous First Edition Pathfinder player to transition to Pathfinder Second Edition is the sheer volume of content that Pathfinder First Edition has available. Pathfinder is known for the sheer number of character options. An almost dizzying array of character options, one might say. The sort of character options that almost necessitate third-party software like Hero Lab in order to track it.
While Second Edition still allowed for extremely diverse character options right out of the gate, it was nothing compared to the options available for First Edition. One major step toward expanding those options is the recent release of the Pathfinder Second Edition Advanced Player's Guide (Paizo, Amazon) providing new ancestries, backgrounds, archetypes, spells, equipment, and the Second Edition versions of four Pathfinder class options: Investigator, Oracle, Swashbuckler, and Witch.