Uncanny X-Men, Part 21: Epic Magneto Triumph and More X-Men Death!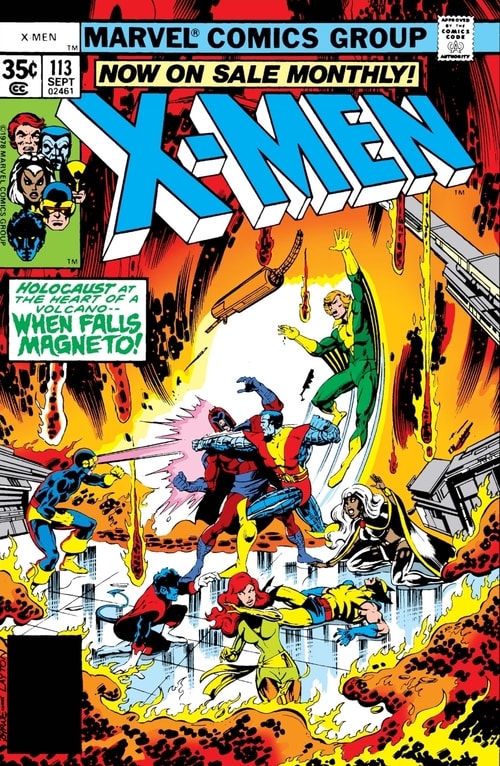 I started collecting comics in 1981. I was lucky that a friend had been collecting for a while and didn't care much for X-Men. I ended up trading comics with him and ending up with X-Men, which was my favourite. Because of that, for the longest time, the earliest X-Men issues I had were #112, #116 and #118. Occasional trips to the comic shops in Toronto and my many visits to my town's lone second-hand book store helped me fill in many gaps, although it wasn't until the 1986 reprint series Classic X-Men that I got to read issue #111.
That experience of just trying to collect all the stories of your favourite characters seems alien to my son, who has trade and omnibus editions, can read digitally for a pittance and so on. My reading experience growing up was not knowing what was in the missing issues which felt like standing on an island and looking across the way to another island I couldn't reach, but could imagine.
Welcome to my 21st post in my ongoing blog series of my reread of the X-Men starting in 1963. We've reached 1978, just three years before I started collecting, and we're into issues now that form part of my biographical comics playlist. These were among the stories that shaped the outline of my creativity. The art and story and emotion still leave me in a bit of awe.
So put on your bell bottoms, check your medallions and pull up a chair to 1978. If you need help getting into the mood, the radio was playing Baker Street by Gerry Rafferty, September by Earth, Wind and Fire, Just What I Needed by The Cars and Abba asked us to Take a Chance on Me.