Old Favorites: Katherine Kurtz's Deryni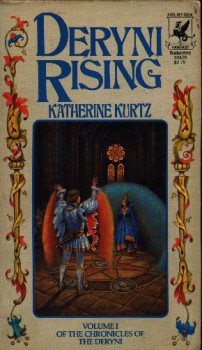 I don't usually fan or geek out about stuff – my credentials in geekdom are rarely questioned, but I was thinking the other day about my influences and in what direction I might want them to go.
I've been reading a lot of space opera and really hard sci-fi lately, mostly Alastair Reynolds with a side of Stephen Baxter, as I get ready to start a new novel. But hard sci-fi and fantasy are just setting. Any plot structure can fit inside them. Baxter is a lot of adventure. Reynolds is very noir.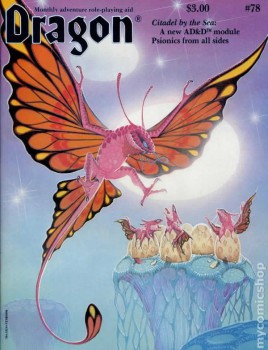 That got me to thinking about what stories I enjoyed and why. One of the appeals of Game of Thrones is how it's a giant soap opera. Claremont's run on Uncanny X-Men was similarly soapy, as was the reimagined Battlestar Galactica.
And that reminded me of how much I loved Katherine Kurtz's Deryni series as a teen. The Kingdom of Gwynedd, a human world of the Middle Ages with a scattering of persecuted psionic families, has always seemed to me to be one of those surprisingly under-appreciated corners of fantasy.
The only reason I'd ever heard of it was because of issue #78 of Dragon magazine, which was an issue devoted to psionics in AD&D, and one of the articles featured the characters of Kurtz's Gwynedd in role-playing terms. I looked for her books at my local second-hand store as soon as I could.
Right away, I found two of Kurtz's core trilogies, the Deryni series (Deryni Rising, Deryni, and High Deryni) and the Camber series (Camber of Culdi, Saint Camber, and Camber the Heretic), and even after only the first one, I was hooked.