Set Sail on the Waters of Darkness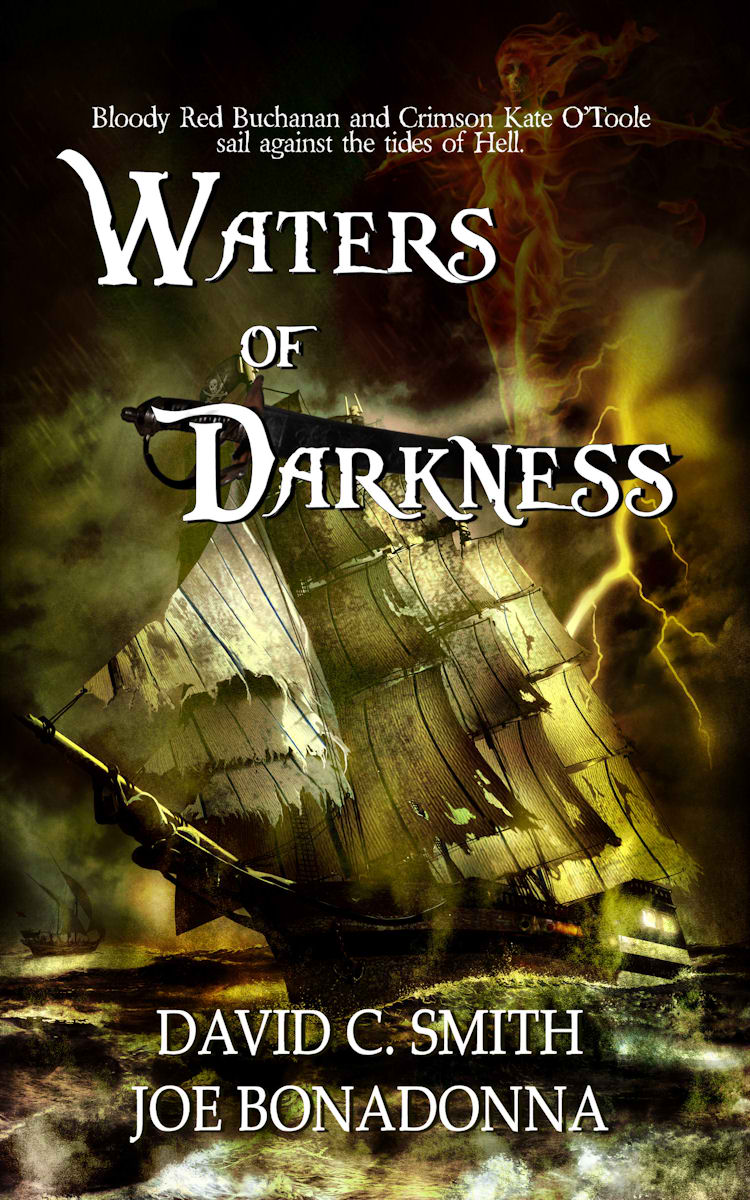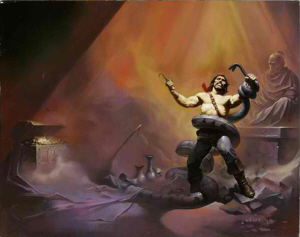 Waters of Darkness is the new novel from David C. Smith and Joe Bonadonna, published by Damnation Books. Longtime readers of my column will recognize Bonadonna as the author of the well-received sword & sorcery title, Mad Shadows and the recent space fantasy, Three Against the Stars. David C. Smith will be familiar to Robert E. Howard fans for his series of Red Sonja novels in the 1980s.
The shade of Robert E. Howard lingers over every page of Waters of Darkness, the first collaboration by these two talented authors to see print.
The principal characters, Crimson Kate O'Toole and Bloody Red Buchanan, would have fit in nicely had this 17th Century swashbuckler first seen print in the pages of Weird Tales in the 1930s. A quest for fabled treasure sets these two buccaneers sailing for the Isle of Shadow in the far distant Eastern Seas.
They find themselves combating an evil priest of Dagon and the sorcerer in his thrall along the way and most of the crew of the Raven pays the cost for their having crossed paths.