Stained Glass Windows in Cairo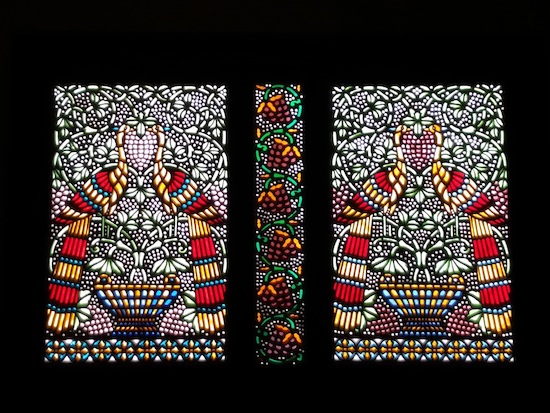 Last week in my post on the Coptic Heritage of Cairo I posted a photo of a stained glass window done in the traditional Egyptian style, from the so-called "Hanging Church" in Cairo, officially known as St. Virgin Mary's. It got its name because it's built atop an old Roman gatehouse.
I was surprised at this and other stained glass windows I found all over Cairo, both in Christian and Muslim settings. I had never read about these windows in my (admittedly small) collection of Islamic art books, and I didn't remember them from my previous visit in 1991. I've been able to find very little about them online, so if anyone knows more, please comment!