Uncanny X-Men 1-20 – Part I: Introducing The Strangest Super-Team of All: Uncanny X-Men #1 (Nov, 1963) to X-Men #20 (May, 1966)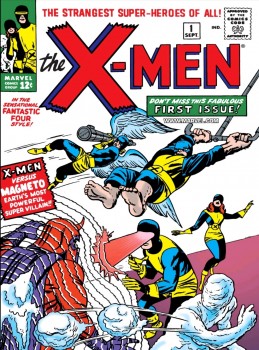 Sometimes when life is too busy, I don't have the bandwidth for entertainment that engages too deeply with me emotionally or intellectually. It seems like all of 2019 has been like that. Earlier in the year, I talked about rereading the first hundred and twenty issues of Marvel's The Defenders. Last month my brain needed another break, so I started rereading the original X-Men. It was fun and full of nostalgic feelings.
The problem is, I can't just do 500 words on the X-Men. They were certainly a second-string title in the 1960s that, publication and profit-wise, was on a slow train to moth-balling by 1970, despite a brief renewal under Roy Thomas and Neal Adams. But five years later, the Claremont-Cockrum-Byrne team modernized the X-Men mythos for the Bronze and modern age and by the late 1980s, the soap operatic X-Men had become an economic juggernaut (sorry).
I lost touch with the X-Men in the 1990s when I left comics, and found the mythos so ornate as to be impenetrable once I came back to comics in 2007. It was too vast.