Hammer Films for Your Holiday Joy: Rasputin the Mad Monk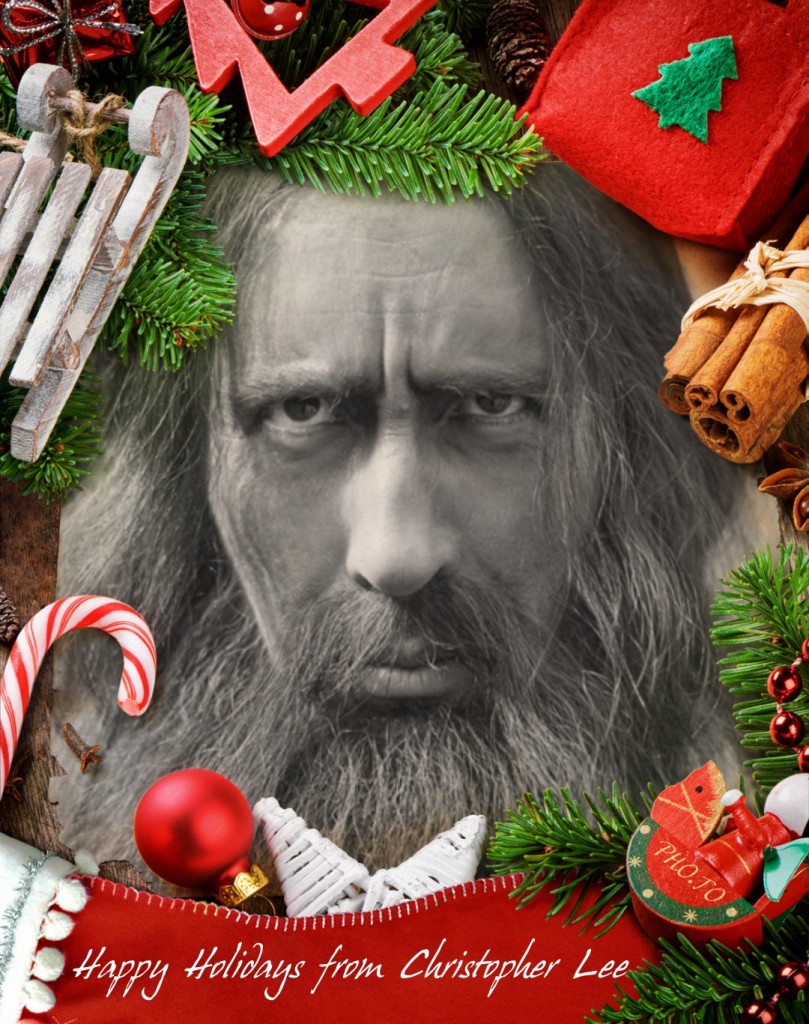 When October disappears over the horizon, horror movie DVDs and Blu-rays go into hiding, and streaming services store their terror title watchlists away for another day. But a certain type of off-kilter movie survives through the end of the year. The winter holidays usher in bizarre "ironic" seasonal favorites. You'll probably watch Die Hard. Me, I'm a fan of Batman Returns when it comes to dark festive cheer. And Gremlins. We can add The Krampus to the list of holiday-themed horror flicks. Your family may insist on National Lampoon's Christmas Vacation, although if you're of my mind you'd prefer your cartoony Christmas violence via Home Alone. Or In Bruges. The Lord of the Rings films have a certain holiday vibe, and the same goes for the Harry Potter saga. If you want to take in a Bond movie for the Yuletide, there's On Her Majesty's Secret Service … although you may wish to shut it off two minutes before the end.
But is there a place for Britain's legendary Hammer Film Productions during Winter Solstice? After the 31st of October, do the Hammer DVDs and Blu-rays need to stay put by the Demon Elf on the Shelf?
No, I say! Hammer has a seasonal holiday treat, Rasputin the Mad Monk (1966). Okay, maybe only I consider it a holiday watch, but I'd like to share it with you.
Rasputin the Mad Monk is not a horror film. I have to make this clear upfront. Although released in many territories on a double bill with The Reptile and later paired with The Devil Rides Out on its first DVD release, Rasputin the Mad Monk is a historical melodrama with violent flourishes. Because the Hammer name is so synonymous today with "horror," we forget that Hammer Film Productions was a busy studio that also put out comedies, science fiction, crime dramas, psychological thrillers, historical costume pictures, and adventure movies. Their reputation for horror ended up affecting the marketing of some non-horror fare: The Hounds of the Baskervilles (1959), a straight Sherlock Holmes adaptation, was sold with a drooling spectral wolfshead on the posters. Captain Clegg (1962), a swashbuckler about smugglers, was rechristened Night Creatures in the U.S. for no reason except that the distributor had that title lying around and wanted an excuse to use it.