P.G. Sturges Delivers His Best Yet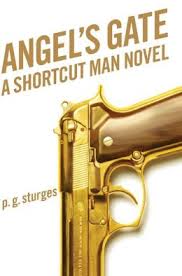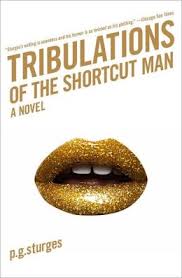 Angel's Gate is the third entry in P. G. Sturges's award-winning Shortcut Man hardboiled mystery series. The book sat on my night stand untouched for a week or so as I couldn't shake the suspicion that it would mark the descent into formula that befalls most series. It would still be amusing and Sturges's prose would still be engaging, but it would be the inevitable come down after the joy and freshness of the first two titles.
Early on in the book, there is a sequence where Dick Henry, the Shortcut Man, is hired by a client to find her sister who came out to Hollywood seeking fame and fortune ten years before and has since fallen off the map. It's a familiar scene that immediately recalls Raymond Chandler's The Little Sister, likewise a hardboiled mystery about Hollywood scandal and hypocrisy. That book was Chandler's fifth and, while still essential reading, it lacks the freshness and vitality of his early Philip Marlowe mysteries.
I was certain I would feel the same way about Angel's Gate. Happily, I was dead wrong.
The premise this time revolves around a highly successful movie director who disfigures and tortures a starlet during a drug-fueled sex romp and the lengths his handlers are willing to go to protect the director's reputation and prevent bad publicity coming down upon his current production. Complicating matters is the fact that the starlet is one of a stable of nearly thirty nubile women that the reclusive and highly idiosyncratic movie mogul Howard Hogue has selected as his personal concubines. Hogue doesn't share his women. Hogue is also the director's producer. Early on, Sturges establishes the madness of big studio Hollywood as a house of cards just waiting for the Shortcut Man to blow it down.