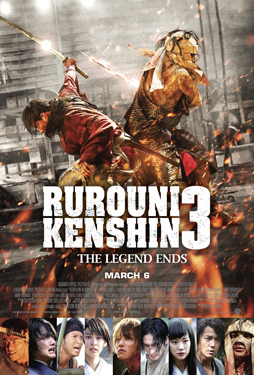 Tuesday, August 4, was my last day at the Fantasia Festival. It was the official closing day of Fantasia; they'd added a few screenings on Wednesday, but nothing that looked compelling to me. I have some more films to write about after this, thanks to the festival's screening room. But since I'll be writing here about the last three movies I saw in a theatre at the 2015 Fantasia Festival, in this post I want to make a point of acknowledging the crowds.
All three movies I saw that Tuesday played in the big Hall Theatre, to packed houses. All of them were more-or-less designed to be big crowd-pleasers, though in different ways. In two cases, they succeeded admirably, even spectacularly. And the third case failed utterly. Given the kinds of movies these were, the audience reactions are worth noting; especially in the case of these audiences. Fantasia crowds are the best I've ever found, wildly enthusiastic when a good movie pays off, but critical and even mocking when a bad one implodes. So I'm happy to use their responses in discussing these three movies.
The first film I saw that Tuesday was a late addition to the Fantasia line-up. Rurouni Kenshin: The Legend Ends was the third film in a series, a live-action adaptation of a popular manga that had already been adapted into several anime. Assassination was a Korean movie set during the Japanese occupation in the 1930s, a mix of intrigue and action. Then came the festival's official closing movie, the first film in the live-action adaptation of Attack on Titan.
---