Exploring and Adventuring the Traveller Way: The Sky Raiders, Part 2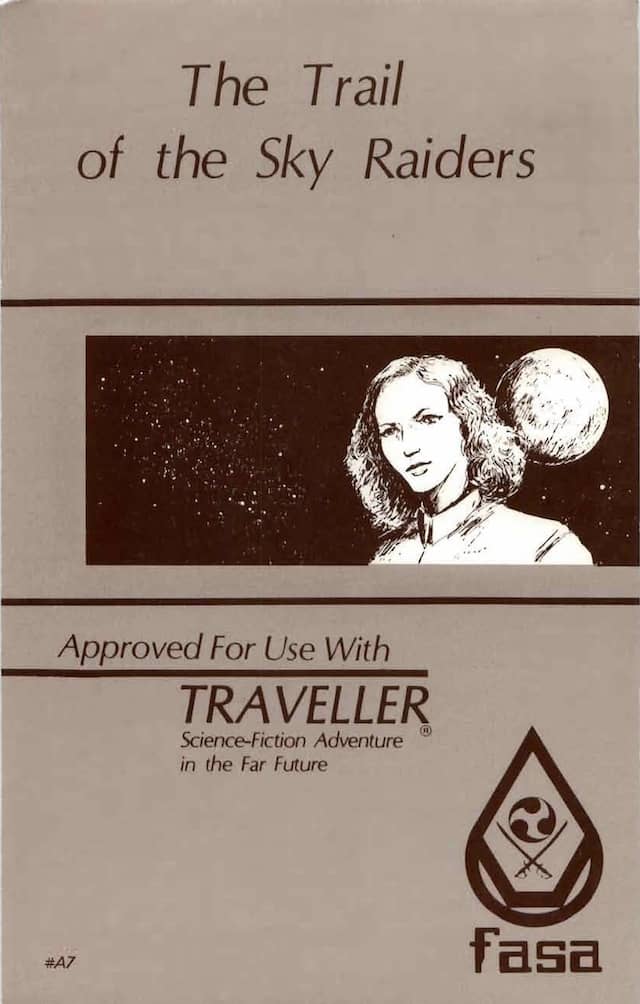 The is the second of two articles covering FASA's published adventures in the Sky Raiders trilogy for Traveller. You can read the first here.
The Keith brothers, so prominent in creating Traveller materials during early years of the game, did not end the story of the Sky Raiders with The Legends of the Sky Raiders, but continued it on The Trail of the Sky Raiders and The Fate of the Sky Raiders. While both sequels can be played independently without having run through the previous one or two, the motivating rationale and exploration of Mirayn in Legends turns into more straightforward exposition. I think a more satisfactory story begins with Legends.