Finding the Right Cover Artist for your eBook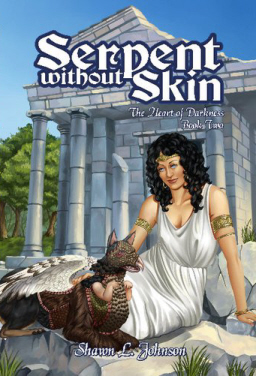 When I resolved to publish the two novels in my Heart of Darkness series as eBooks, I figured I was all set. The books had already been edited and re-edited; I had the future plotlines mapped out in my head. That was everything, right?
Of course not. My wife — aka "Queen of Internet Research" — cautioned me, "Everything I've read says you need a great cover that really catches the eye."
I hadn't thought that far ahead. I'd always dreamed of being picked up by a major publishing house that had its own artists.
I mean, I like fantasy art as much as anyone, but I'm good with words, not pictures. I had no idea how to locate a good cover artist.
So I asked a friend of mine who is an artist to do it. He begged off, citing his current, non-artistic workload. Nor did any other personal connections pan out.
Ahead of me yet again, my wife told me about several options she'd read about on the internet. The most interesting was a contest where artists compete for the prize of being your cover artist. You are presented with several custom options and only pay if you accept one.
An intriguing concept, but I wanted to know more about my prospective artists. So my friend recommended deviantart.com. There, my wife and I posted a job description and waited, though not for long.