"We Don't See Pure Sword and Sorcery Anymore, So I Wanted to Try to Revive It" – An Interview with John Shirley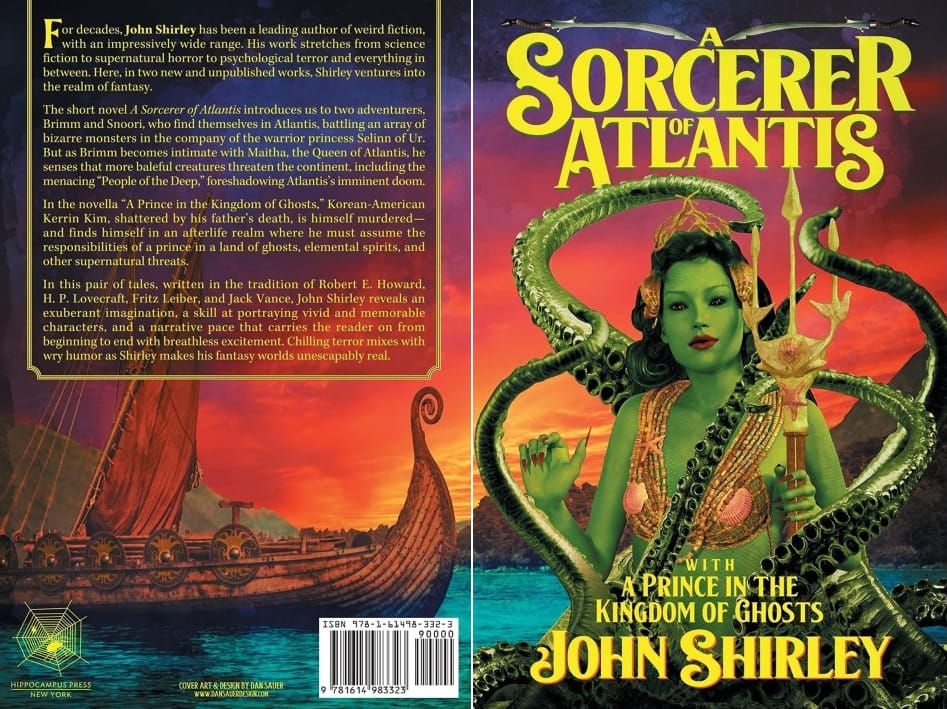 A Sorcerer of Atlantis (Hippocampus Press, 2021). Cover by Daniel V. Sauer
John Shirley is a true renaissance man. He won the Bram Stoker Award for his horror tales, has written over 40 books, and has been a lyricist for the legendary Blue Öyster Cult. Mr. Shirley is also a successful screenwriter who has scripted such various Television shows and films as The Real Ghostbusters, Deep Space Nine, and many others. John co-scripted, with David J. Schow, the Brandon Lee film The Crow.
Mr. Shirley was one of the original cyberpunk writers, and  penned the classics City Come A-Walkin' and the Song Called Youth trilogy. John has also written horror, historical, and men's adventure novels under a pen name.
John's latest novel is titled A Sorcerer of Atlantis: with A Prince in the Kingdom of Ghosts. It came out in June from Hippocampus Press. Sorcerer is a 306-page heroic fantasy/Swords & Sorcery novel.
I've read it and enjoyed it immensely. If I wanted to give a quick thumbnail blurb I would say that instead of your typical "thud and blunder," Sorcerers is reminiscent of the type of novels that John Jakes and Fritz Leiber used to pen. But please don't think that this is simply a pastiche novel. Sorcerers is its own animal, completely modern, and highly original.
Now enough background, let's get to the good stuff!