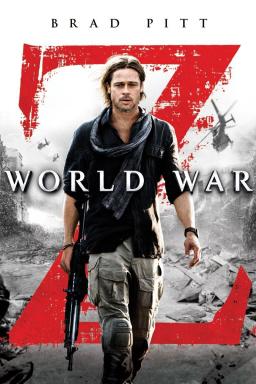 It definitely would have been a very good scoop to have landed back at C2E2. Then again, I might have been too busy having a fan girl swoon to have caught on anyway.
Earlier this month I had the chance to chat with Max Brooks, author of one of my favorite novels, World War Z. At the time I pressed him as much as I dared on the topic of a sequel as it seemed to be a rather touchy subject. Brooks stated he'd do it when the spirit moved him to and not a moment before.
This week I learned two things – first, something has definitely moved Brooks, and second, a possible reason why the topic of a follow up story might have been a tad touchy at the time I asked about it.
Paramount Pictures has just set a release date for the sequel to World War Z, effectively ending speculation, and Max Brooks is on board as one of the writers.
Granted, we've been hearing rumors about this for some time. In spite of the original production being plagued by so many problems it came close to being scrapped, World War Z ultimately became a blockbuster hit ($540M worldwide) and is in fact considered the highest grossing film in Brad Pitt's career.
As Pitt not only starred in but produced the original film via his Plan B production company, it seemed inevitable that Paramount would green light a follow up at some point.
---