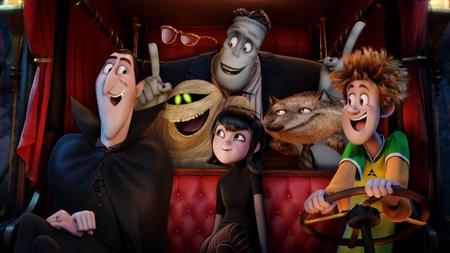 If only this place really existed, I would never again suffer a Black Gate company road trip, trapped in a zeppelin with a load of less-than-hygienic fan boys, but instead would be enjoying my suite in the goth girl's equivalent of the Four Seasons.
According to The Hollywood Reporter, my all-time favorite animated film Hotel Transylvania will be coming to the small screen, courtesy of Canadian company Nelvana Enterprises.
Debuting in early 2017 (venue pending), the series will focus on Mavis, the daughter of Dracula, expanding on her teenage years and her friends at the world-famous monster five-star resort.
News of the TV adaptation comes ahead of the sequel Hotel Transylvania 2 hitting theaters this fall, on September 25.
And speaking of the sequel…
---