Every Page a Delight: The 13 1/2 Lives of Captain Bluebear by Walter Moers
Every Page a Delight: The 13 1/2 Lives of Captain Bluebear by Walter Moers

The 13 1/2 Lives of Captain Bluebear (Overlook Press, August 29, 2006). Cover by Walter Moers
My brief Goodreads review of Walter Moers' The 13 1/2 Lives of Captain Bluebear follows. I have been on Goodreads since 2008 and this is the highest praise I have ever given to any book on the site… 🙂
Years ago, I felt that a few books of James Branch Cabell (specifically Figures of Earth, The Silver Stallion, Jurgen) would be enough to reconstruct "Fantasy" literature if ever a strange disaster happened and all other works of fantasy were destroyed.
I now think the same thing is true, to an even greater extent, with this one huge volume of Walter Moers'. It is magnificent. It is comprehensive. It is fabulously inventive. If all other fantasy vanished overnight (including the Cabell books) Fantasy would still remain, provided Bluebear still existed. It contains multitudes. It is a cornucopia of fictional marvels.
[Click the images if you can bear larger versions.]

Samples of Moers' line art for The 13 1/2 Lives of Captain Bluebear
The writing is good. I mean that the prose style is enjoyable. But it's the wealth of invention that really makes it special. It is a picaresque novel and a clever one, sort of like a cross between The Moomins, The Princess Bride, Grimmelhausen's Simplicissimus, Gulliver's Travels and Robert Sheckley's Dimension of Miracles. Every page holds a delight, and there are a great many pages, more than 700 of them.
I saw the book in a charity shop in Aberystwyth last year and after hesitating for a day because of its size I bought it. When I arrived in Delhi I left it with a friend and it was nine months before it reached Bangalore. I carried it with me to Sri Lanka and I am glad I did. It has been the best kind of book one could read on a tropical island. It is surely the best kind of book one could read anywhere.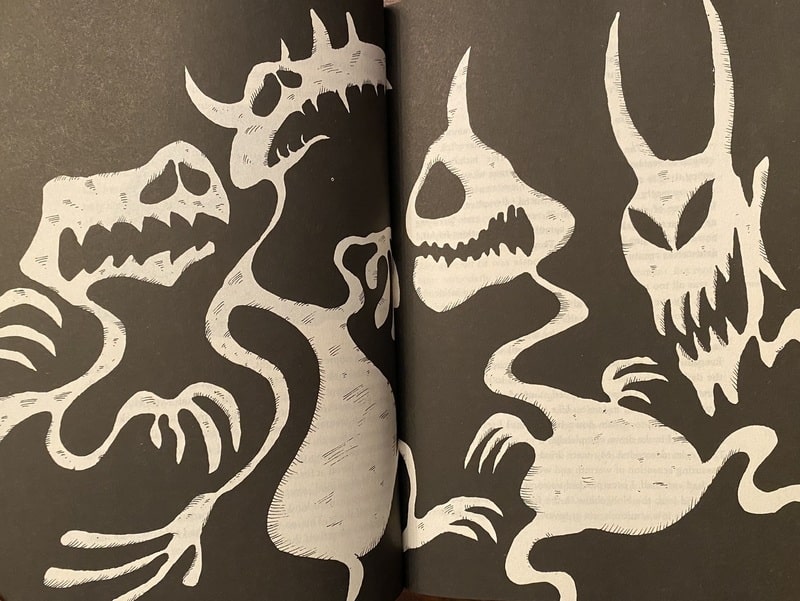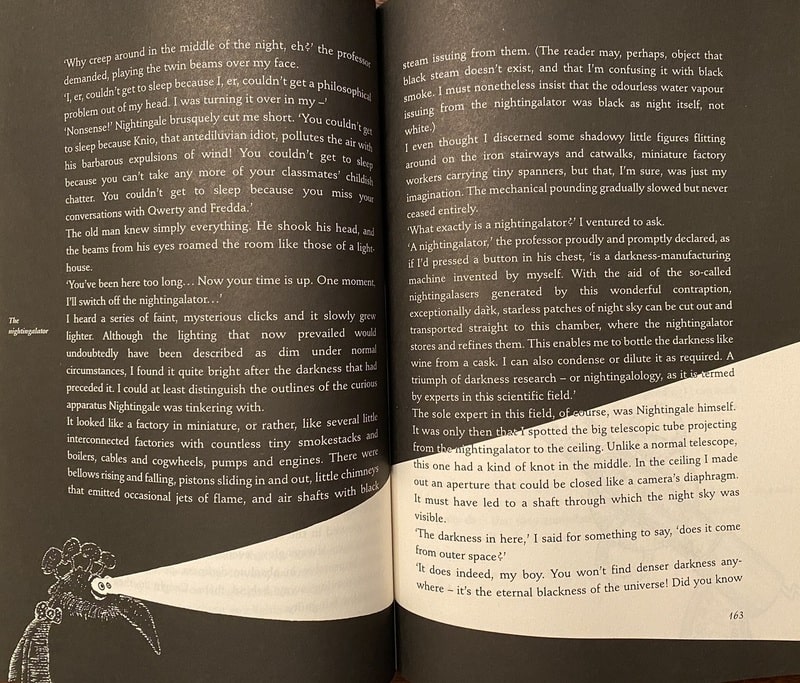 More interior art
I can't recommend it highly enough. Walter Moers is a cartoonist as well as an author and the book is packed with his superb drawings. They enhance a text that is already stupendous.
---
Rhys Henry Hughes is a Welsh fantasy writer and essayist. His novels include Captains Stupendous; Or, the Fantastical Family Faraway (Telos Moonrise, 2014) and The Wistful Wanderings of Perceval Pitthelm (Telos Publishing. 2023). His most recent collection is The Senile Pagodas (Centipede Press, 2022).