Goth Chick News: Here Comes Another Classic Monster Remake
Goth Chick News: Here Comes Another Classic Monster Remake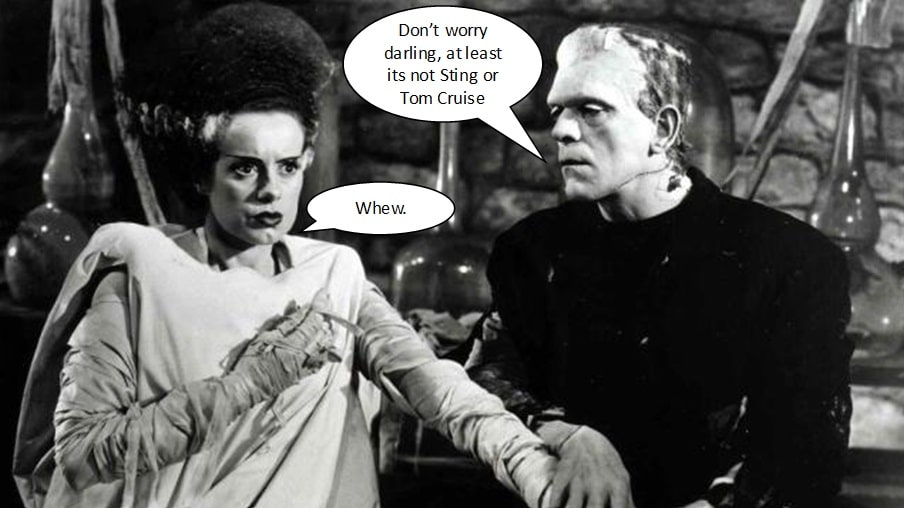 Much like fashion, movie themes come in repeatable waves, and if you wait long enough everything that was called "classic" will eventually come back around. Such seems to be the case with the classic movie monsters, originally made famous in the 1930's and 40's by Universal Studios. Recently we've seen The Invitation and The Last Voyage of the Demeter (Dracula), The Cursed (werewolf), and Birth/Rebirth (Frankenstein), but frankly, there are a whole list of projects currently in production which pay homage to the originals. Of late there have been industry announcements around titles such as Frankenstein vs Dracula, This Dark Endeavor: The Apprenticeship of Victor Frankenstein, and Feed to name a few. So, if you're wondering if the bride of Frankenstein's monster is going to get any love in the modern age, I'm here to tell you that she is.
A couple weeks back MovieWeb announced that Maggie Gyllenhaal was set to step behind the camera as the director of a remake of Bride of Frankenstein. Christian Bale was announced to be playing Victor Frankenstein, alongside Peter Sarsgaard (Gyllenhaal's hubby) in a yet-to-be named starring role. There are rumors that in addition to directing, Gyllenhaal herself might play Elsa Lanchester's iconic character, but I can't find anything to substantiate this. The project, which is said to be titled The Bride, is set up at Netflix.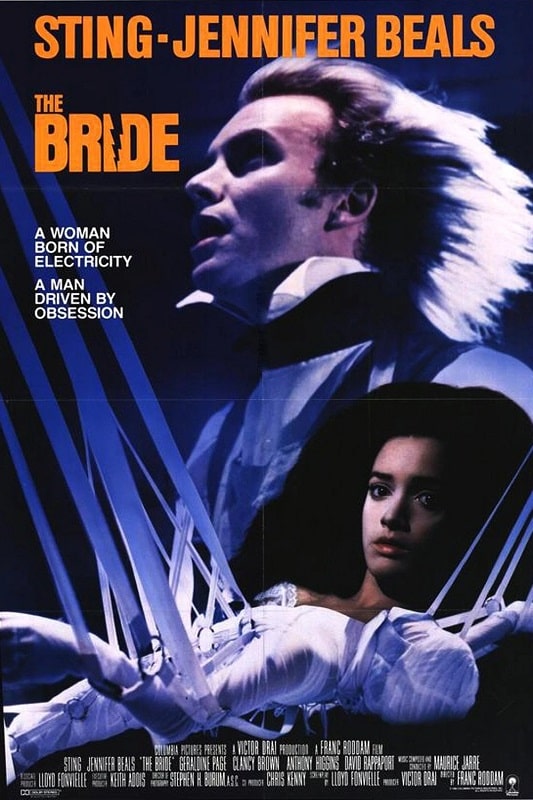 The Bride (Columbia Pictures, 1985)
If you're thinking this sounds vaguely familiar, you're right. In 1985, Sting and Jennifer Beals (fresh off Flashdance) starred together in another BofF interpretation also called The Bride. Despite its star power, the movie was a stupendous failure, bringing in a mere $3.6M against a production budget of $13M, clearly most of which was spent on the actors, and almost none spent on the writers.
Then, back in 2017 BofF was set to be the second film in Universal Studios Dark Universe reboot of all their monsters. However, when The Mummy (2017) starring Tom Cruise crapped its wrappings, Collider reported the pre-production crew on BofF was told to go home, and stars Javier Bardem (Dr. Frankenstein) and Angelina Jolie (the Bride) were permanently waived off. Eventually, Universal ditched the idea of further abusing their wonderful monster catalog, much to the relief of fans.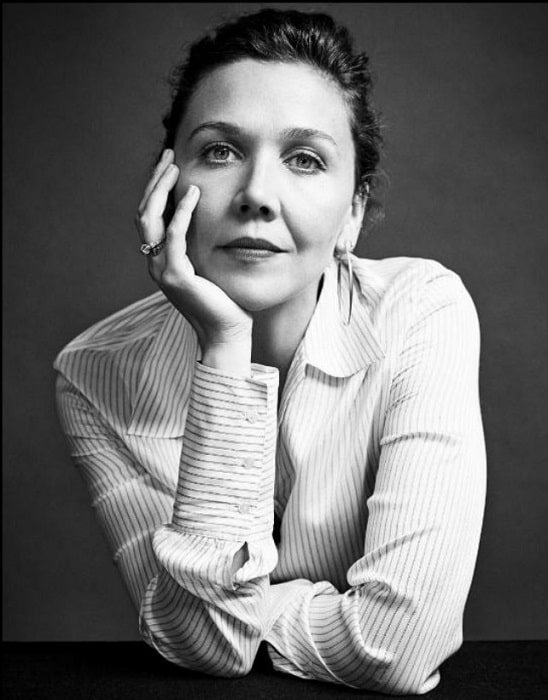 Maggie Gyllenhaal
Instead, they turned their energy to creating a monster theme park, and are letting other people take a swing at telling these tales. Personally, I feel small screen efforts like Hemlock Grove and Penny Dreadful have resulted in the best retellings, so there is a fair chance that the Gyllenhaal/Netflix partnership might do justice to BofF. Then again, news generated by the SAG-AFTRA strike has made me uncomfortably aware of the sheer volume of garbage being thrown at viewers via streaming services.
Production on The Bride is set to begin early next year, with no release date yet speculated.
I give this one a 50/50 chance. What do you think?