A Genealogical Look at Parke Godwin
A Genealogical Look at Parke Godwin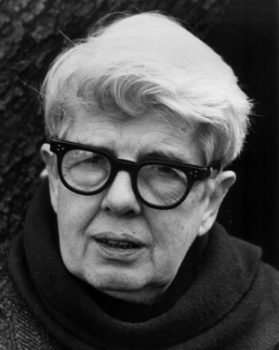 Recently, we marked the tenth anniversary of the death of author Parke Godwin. As it happens, I started looking into Godwin's background and it led me down a rabbit hole that goes back 333 years, to the birth of his great-great-great-great-great grandfather. It turns out Godwin came from a rather illustrious family that included state assemblymen, generals, editors, hoteliers, and industrialists, some of whom were associated with significant American figures including George Washington and Alexander Hamilton.
Before we look at his ancestors, let's take a quick look at Parke Godwin. Godwin won the World Fantasy Award in 1982 for his novella "The Fire When It Comes," which also earned him his only Hugo and Nebula Award nominations. He would later earn a World Fantasy Award nomination for a collection of the same title. His novel Firelord, a retelling of the Arthurian legend, was nominated for both the World Fantasy Award and the short-lived coveted Balrog Award, losing to Gene Wolfe's The Shadow of the Torturer and Stephen R. Donaldson's The Wounded Land.
I imagine many people discovered Godwin's writing with the publication of his satirical duology Waiting for the Galactic and The Snake Oil Wars, both of which were reprinted by the Science Fiction Book Club. He also wrote a two volume Robin Hood sequence, novels tackling Beowulf, St Patrick, and Harold of England.
But I promised a look at his ancestors, so we set the WABAC machine for 1720, when a thirty-year-old carpenter named Abraham Godwin arrived in New York from Hereford, England. Godwin worked as a carpenter for the Dey Company, where his son would also work before setting out from New York. Abraham died in 1770 in Totowa, New Jersey.
Godwin's great-great-great-great grandfather was Captain Abraham Godwin (1724-1777), the first of the line born in the Americas four years after the family immigrated from England. Also a carpenter, Abraham built the Godwin Hotel in Paterson, New Jersey. He served as an agent for the Ringwood Iron Works and bought land on the New York side of the river in which to store the iron.
When the American Revolution broke out, Abraham attempted to enlist in New Jersey and was rejected, so he crossed the river into New York and enlisted there. His major creditor was a Tory who called in all of his debts, with the result that he lost his lands, which were sold to another Tory.
Abraham Godwin was commissioned a Captain of the Marines and served on the USS Lady Washington, based out of New York. He was shot on August 27, 1776 at the Battle of Long Island, but recovered. His luck ran out the following year when he was wounded and died in Fishkill, New York.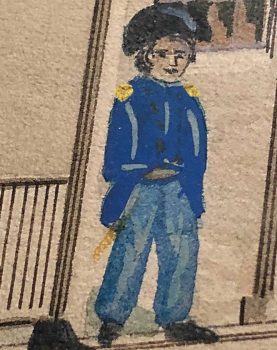 Godwin's great-great-great grandfather was Abraham Godwin, Sr. (1763-1835). He enlisted in the Revolutionary war, serving with his father and one of his brothers. During the Battle of Forts Clinton and Montgomery in October 1777, he jumped into the Hudson River to escape the British forces and he was present at the Siege of Yorktown, where he witnessed Cornwallis' surrender and received an honorable discharge signed by George Washington.
During the war, Abraham was apprenticed to Andrew Billings, a silversmith and engraver, and eventually became an engraver himself after the war. He was also able to reacquire the property that had been sold off to pay his father's debts. Working with Alexander Hamilton, Abraham helped found the Society for Establishing Useful Manufactures in Paterson, New Jersey near the Great Falls of the Passaic River.
Abraham served in the New Jersey General Assembly from 1802 to 1804, Between his experience in the Revolutionary War and his tenure in the New Jersey state legislature, he was named a brigadier general in the War of 1812, where he built a fort at Sandy Hook, NJ and patrolled the coast from Sandy Hook to Atlantic City.
After the war, he retired to run the Godwin Hotel and he served as an elector for Andrew Jackson during the election of 1828. Ridgewood, NJ was originally named Godwinville in his honor and there is a bust of him located in Van Neste Memorial Park. He died on October 5, 1835 in Paterson, New Jersey.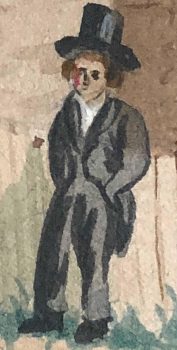 Godwin's great-great grandfather was Abraham Godwin, Jr. (1791-1849), who married Martha Parke, introducing the name Parke into the family. He served as a lieutenant in the War of 1812 and served under General Jacob Brown and General George Izard on the expedition into Canada. He was eventually promoted to brigadier general in the New Jersey State Militia.
From 1816 to 1829, he served as postmaster for Paterson, taking over the position following his brother's suicide. He followed in his father's footsteps, serving in the New Jersey General Assembly from 1821 until 1832.
In addition to his government work, Abraham entered into a partnership running cotton mills and living at the Godwin Tavern.
Abraham had three children, Parke, who worked as a journalist, Henry, who disappeared during the Civil War, and Abraham, who was captured at the Battle of the Wilderness and died in Andersonville.
He died from tuberculosis on August 18, 1849 in Paterson, New Jersey.
Godwin's great grandfather was Henry Godwin (?-?). He is the most enigmatic of Godwin's ancestors. Born the middle child of Abraham and Martha, which placed his birth between 1816 and 1837, he served in the American Civil War. At some point, he disappeared from the record, whether a deserter or killed and unidentified. Before disappearing, he married and his wife gave birth to a son, Henry Post Godwin, in 1857.
Godwin's grandfather was Harry Post Godwin (1857-1900). Born in Binghamton, New York, he was sent to Washington, D.C. for school and by the time he was 17, he was working as a reporter for the National Republican, quickly being named chief editor, a post he maintained until 1881. From there, he moved to the Washington Star, where he served as the city editor. One of his legacies was the creation of a journalist post covering the White House as their beat. He left the Star in 1897 and moved to New York, where he he worked as advertising manager with the Columbia Photograph Company. Godwin married Annie Falconer in 1880 and they had four children, the second of whom was Harold Parke Godwin. Godwin was injured in a boating accident in the summer of 1898, which left him an invalid until his death in March 1900.
Godwin's father was Harold Parke Godwin, Sr. (1885-1967). He was born in Washington, D.C. and married Consuelo Marks Hawks, who went by the name Kate. It was Kate's second marriage, and she brought a son and daughter from her first marriage with her. Harry and Kate's first son, Harold Parke Godwin, Jr. was born in 1929, his brother, Earl was born in 1933 and a third son, John, was born in 1934, but died in infancy.
Harry died in September 1967 in Washington, D.C.
Which finally brings us to our author, Harold Parke Godwin, Jr., who went by Parke Godwin and was born on January 28, 1929.
Godwin is the author of the World Fantasy Award winning novella "The Fire When It Comes." He wrote a trilogy that retold the Arthurian saga with Firelord, Beloved Exile, and the pseudonymous The Lovers: The Legend of Tristan and Yseult (as by Kate Hawks, his mother's name) as well as the semi-prequel The Last Rainbow, about St. Patrick in Ireland.
His Robin Hood duology, Sherwood and Robin and the King, reimagines the outlaw living in the immediate aftermath of the Norman Conquest and he later wrote a semi-prequel with The Tower of Beowulf. He tackled religion in the satirical duology Waiting for the Galactic Bus and The Snake Oil Wars. He published A Cold Blue Light, The Masters of Solitude and Wintermind with Marvin Kaye, as well as other novels, collections, and short stories. In 1988, he edited the anthology Invitation to Camelot. He was the Guest of Honor at the World Fantasy Convention in 2011.
Godwin died on June 19, 2013. The tenth anniversary of his death, however, is an excellent excuse to discover or rediscover his fiction.
---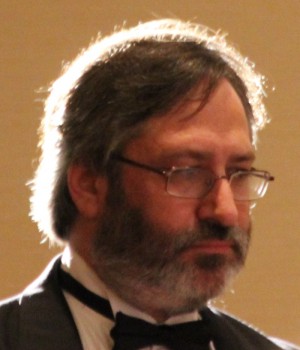 Steven H Silver is a twenty-time Hugo Award nominee and was the publisher of the Hugo-nominated fanzine Argentus as well as the editor and publisher of ISFiC Press for eight years. He has also edited books for DAW, NESFA Press, and ZNB. His most recent anthology is Alternate Peace and his novel After Hastings was published in 2020. Steven has chaired the first Midwest Construction, Windycon three times, and the SFWA Nebula Conference six times. He was programming chair for Chicon 2000 and Vice Chair of Chicon 7.