Relive Four Decades of RPG Glory with The RPG Book
Relive Four Decades of RPG Glory with The RPG Book

The RPG Book (Future Publishing, June 2022)
If you've spent time browsing a well-stocked magazine rack recently, you've probably come across Future Publishing's popular Bookazines.
These are fat, oversized special editions of some of their popular titles. Future Publishing, based in the UK, produces dozens of magazines, including PC Gamer, Retro Gamer, SFX, Prog, History of War, Total Film, Edge, Play, Maximum PC, and many others. Some of their recent Bookazine releases include Ultimate Retro PC Collection, The Ultimate Guide to Fantasy Gaming, The Story of Zelda, The Book of Mario, PC Hardware Handbook (4th Edition), Battle of the Bulge, and about a zillion more.
I recently saw an ad for their Bookazine The RPG Book. The cover price is $19.99, but it's currently available for only $11.99 (including shipping) from their online portal MagazinesDirect.com, so I ordered a copy. And I'm extremely glad I did. It turned out to be an entertaining and informative read — and a terrific intro to the very best computer role playing games of the past four decades.
[Click the images to role-play larger versions.]

Are you a gamer, history buff, or music fan? Future Publishing has a magazine for you
First, a few words about Future Publishing.
I first discovered them when I lived in Belgium for eight months in 1992/93. I became a regular reader of Future's PC Gamer magazine, which had the best writing of the fine crop of British gaming magazines (editor Gary Whitta, who eventually moved to the US to found the American version of PC Gamer, eventually became a respected screenwriter whose credits include The Book of Eli and Star Wars: Rogue One.)
At the time I was a huge Amiga gamer, and hands down the best Amiga magazines on the market were Amiga Power and Amiga Format, also Future Publishing titles (and both long defunct). English magazine racks in the town of Liege were crowded with English-language gaming mags like The One for Amiga Games and PC Format, and I quickly learned that Future Publishing consistently offered the best reading for dedicated hobbyists.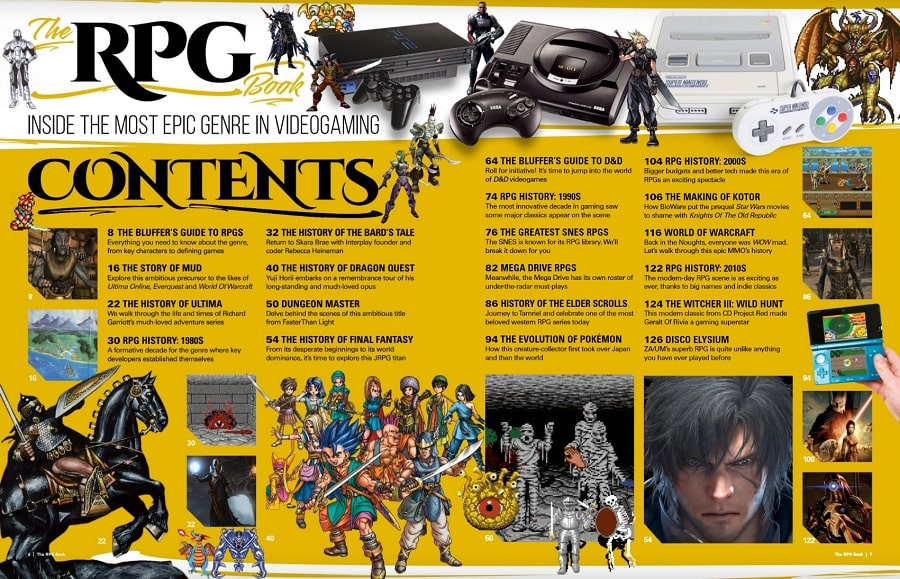 Table of Contents for The RPG Book
When it came time to fly back to the US at the end of the school year, I was happy to give up the expensive bedding and other Belgian luxuries we'd acquired in our first year of marriage. But there was no way I was parting with my new gaming magazines. I crammed each and every one in a suitcase and took the lot to the airport — where a dour-based check-in agent told me I was about 100 pounds over the luggage weight limit. (I could have told her that. The handle on the bag snapped off the instant I tried to lift it.)
In any event, I kept an eye on Future Publishing when we returned to the US. They broadened into a few more general interest magazines, but their great strength remained catering to hobbyists, with mags like Prog (covering Progressive Rock), Total Film, PC Gamer, Retro Gamer, and others.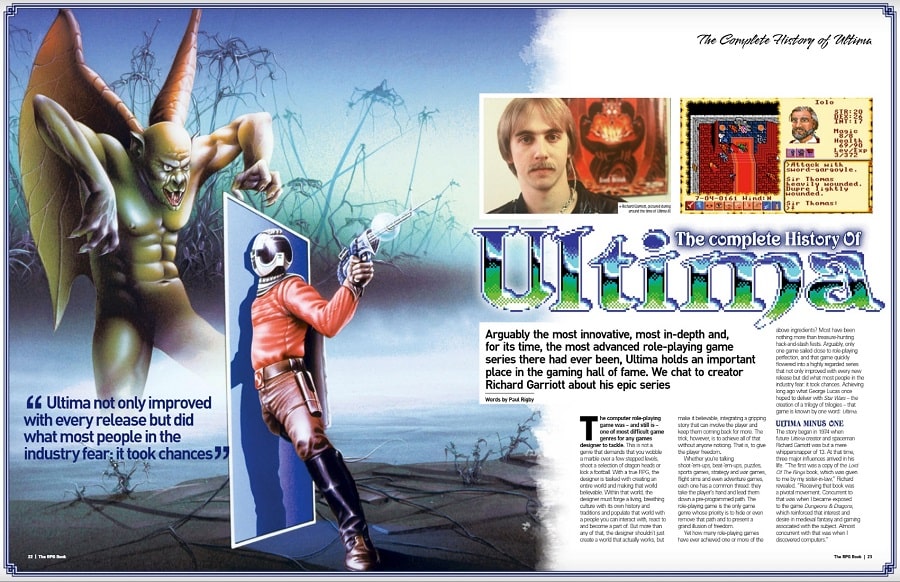 The Complete History of Lord British's Ultima in The RPG Book
Their Bookazine releases are 132-page full-color book-length specials published annually, such as Digital Camera Annual, PC Gamer Annual, Guitarist Annual, etc. The ones that usually catch my eye are the historicals, such as Battle of the Bugle, Battle of the Atlantic, Defining Battles of World War II, Book of Pharaohs, Book of Ancient Rome, and titles in that vein.
I was reading a recent issue of Retro Gamer — a terrific little zine for fans of classic 80s and 90s videogames like Zelda, Doom, Monkey Island and the like — when I spied an ad for The RPG Book (see below).
A thick survey of classic role playing titles, done with Future's usual panache and professionalism? Yes please! I ordered a copy, and spent a few hours this weekend reliving the glory of the great computer role playing games of my youth. Time well spent, indeed.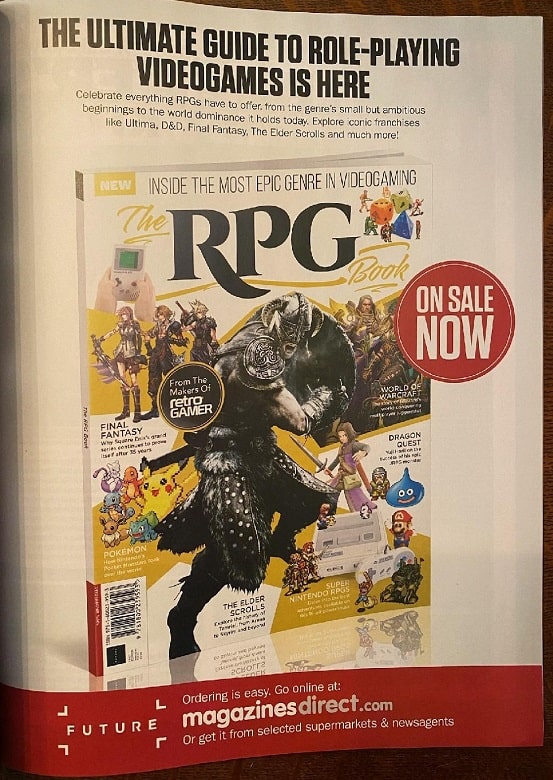 The ad for The RPG Book in Retro Gamer
The RPG Book includes lengthy features on many of the greatest computer RPG titles of the last four decades, including:
Lord British's Ultima
The Bard's Tale
SSI's Gold Box Dungeons and Dragons
Dungeon Master
Dragon Quest
Final Fantasy
The Elder Scrolls
Star Wars: Knights of the Old Republic
World of Warcraft
and much, much more.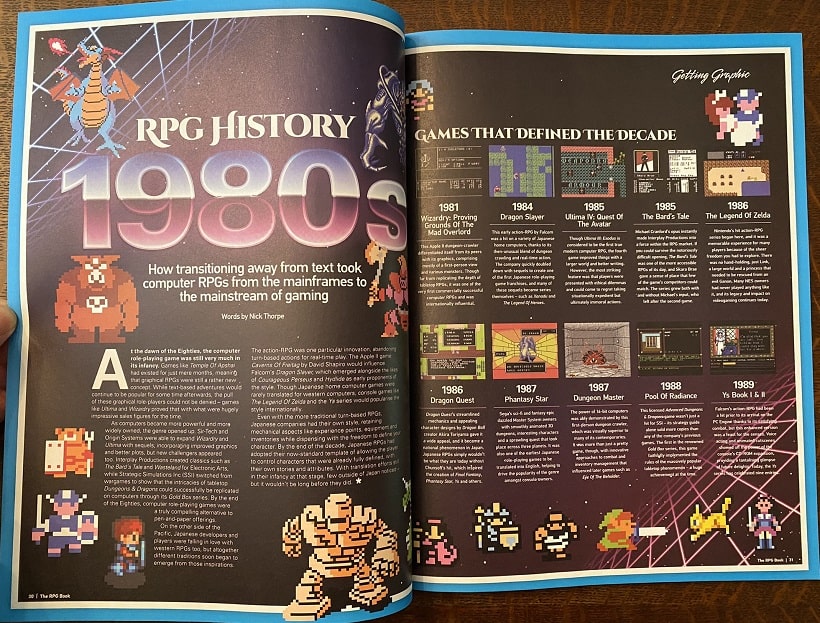 A delightful overview of the best computer role-playing games of the 1980s
In addition to lengthy features on the defining games (and game franchises) in the genre, The RPG Book also breaks down RPG history by decade, with brief features on the 1980s, 1990s, 2000s, and 2010s, with at least a brief mention of the best games in each decade.
I was also delighted to see a nod to the future, with a fine article on the RPG they expect to be a Future Classic — the brilliant Disco Elysium.
The RPG Book was a really delightful trip down memory lane with some of the great RPG titles that entertained me for long hours, including the groundbreaking Pool of Radiance, the moody Dungeon Master, Eye of the Beholder, Baldur's Gate, Diablo, Mass Effect, and lots more.
Order copies directly from MagazinesDirect.com for only $11.99.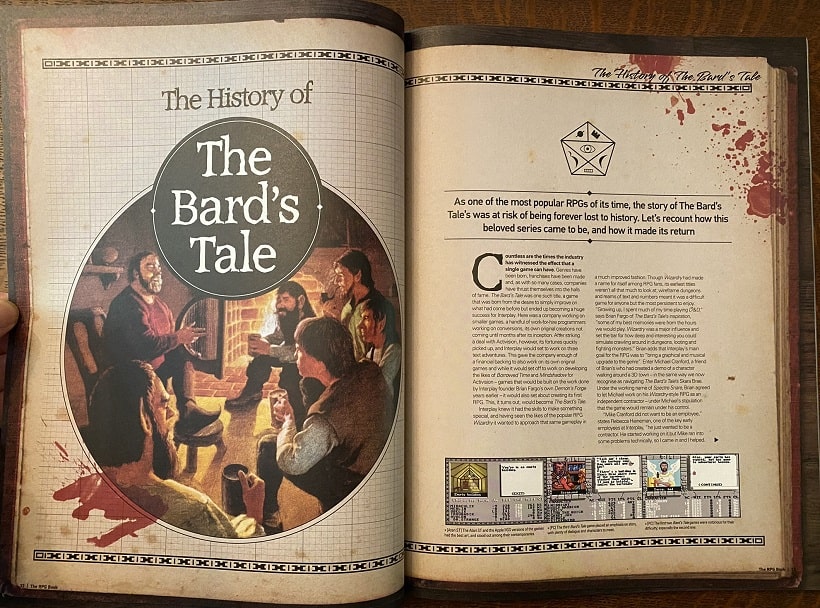 Another feature that brought back memories — The Bard's Tale
Below I've collected a few photos from the issue, showing screenshots from The Bard's Tale and Dungeon Master, a look at the great computer versions of Dungeons and Dragons, the best computer RPGS of the 2000s, an overview of Final Fantasy and World of Warcraft, and a lot more.
I've already ordered several more titles from Future Publishing, including:
Ultimate Retro PC Gamer Collection — $11.99
PC Gamer Annual 2022 – $11.99
Retro Gamer Annual 2022 — $11.99
Ultimate Guide to Fantasy Gaming (4th Edition) — $9.99
Battle of the Bulge — $5.99
Be assured, I'll check in with a full report in a few weeks.
Need a hand with the 38-year old game Bard's Tale? The RPG Book doesn't judge 
The timeless glory of Dungeon Master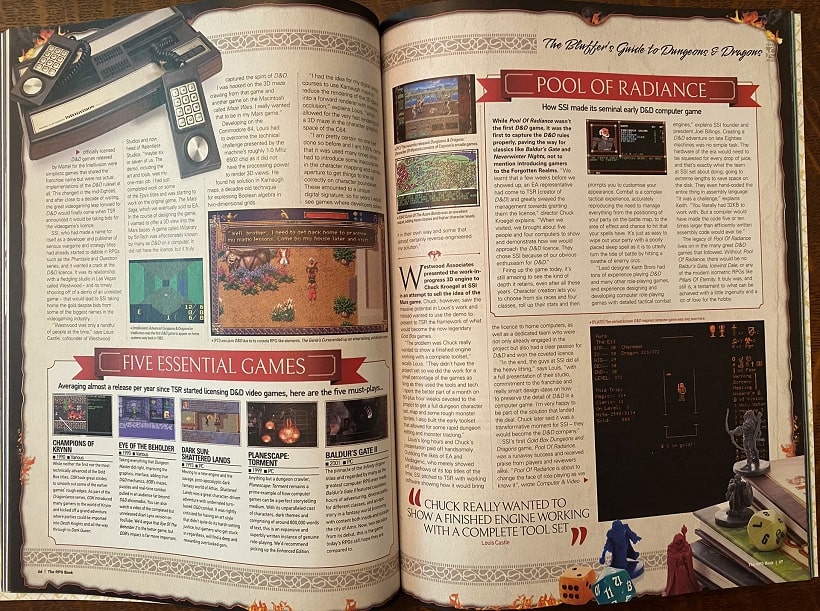 If there was a better computer role playing franchise than Dungeons & Dragons, it escaped me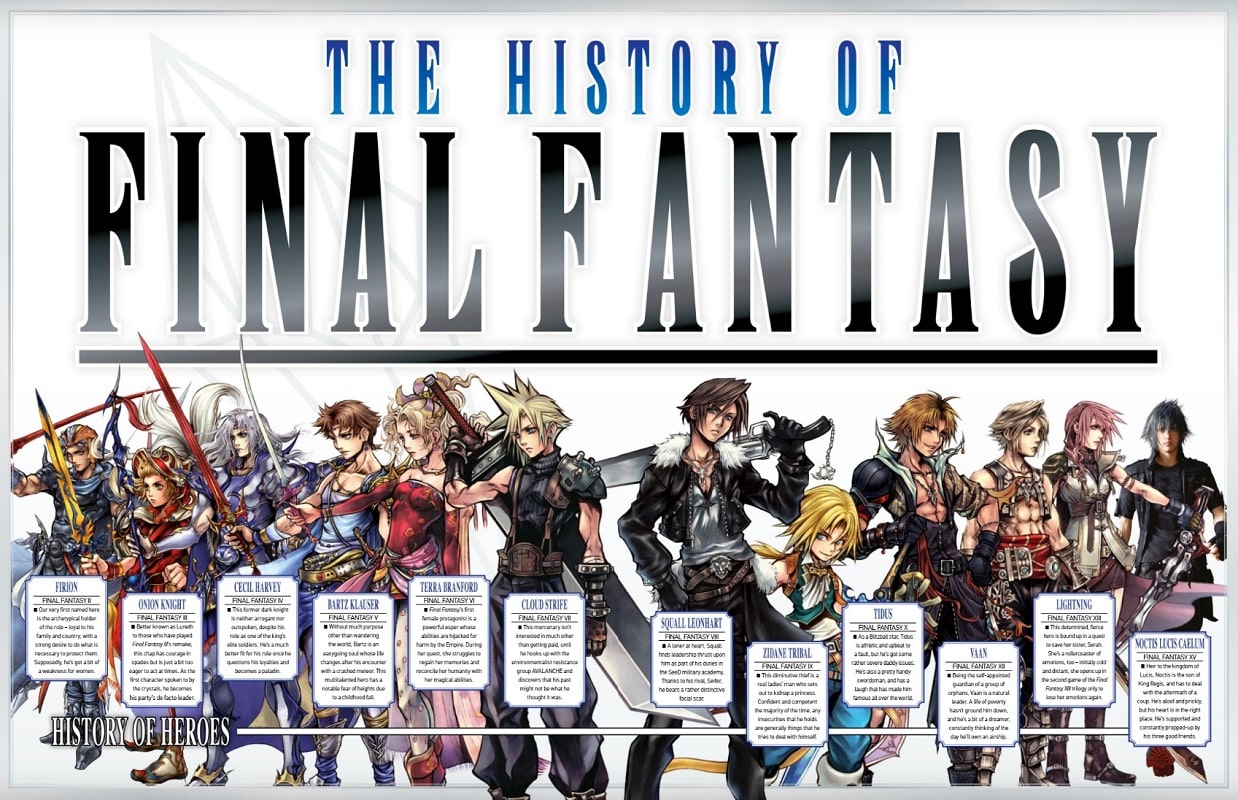 Final Fantasy, perhaps the most commercially successfully computer RPG franchise of all time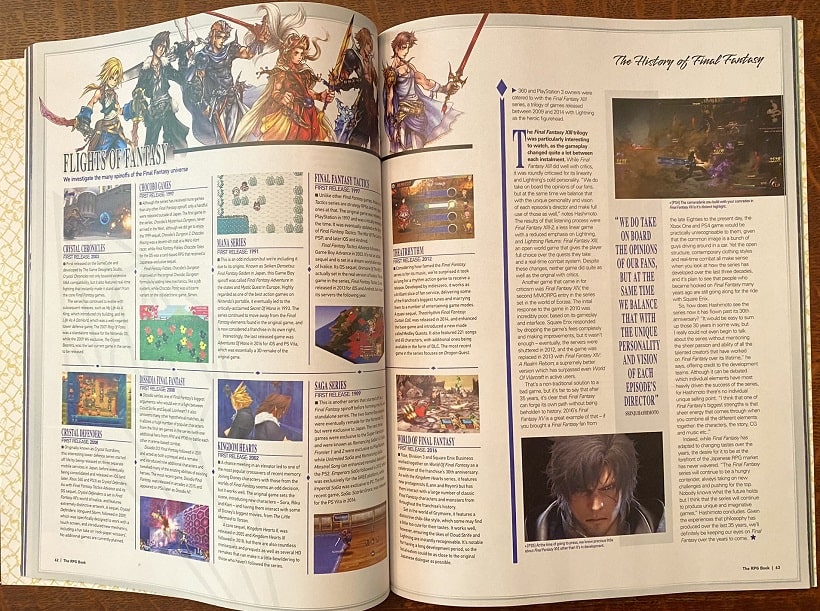 A look at some of the rich history of Final Fantasy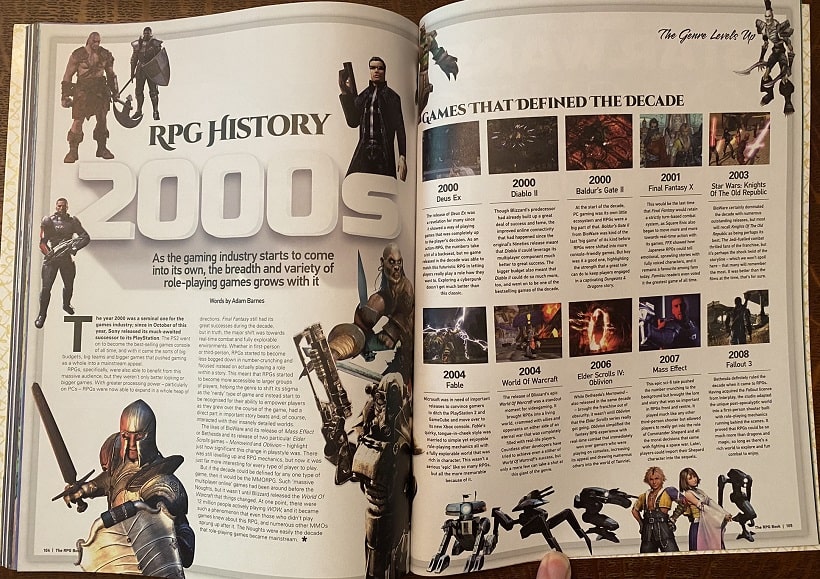 The 2000s were a fine decade for RPGs, with titles like Fallout, Elder Scrolls and Mass Effect
The game that upended RPGs (and many marriages) forever: World of Warcraft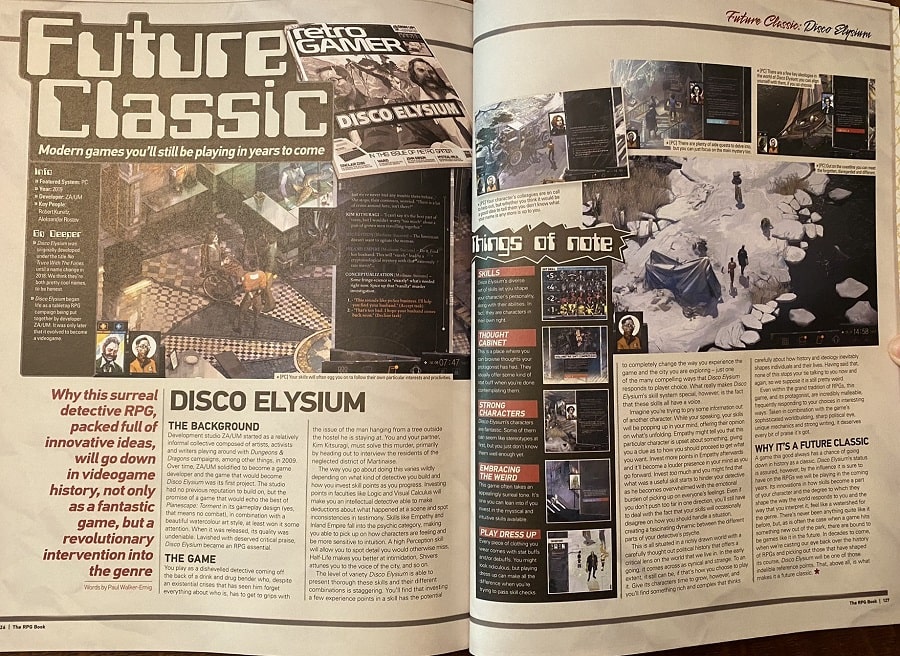 The Future Classic that is Disco Elysium
Have a look at the many magazines and Bookazines on offer from Future Publishing at MagazinesDirect.com
See all our recent magazine coverage here.