Goth Chick News: The Count Returns to His Fangy, Blood-Sucking Origins
Goth Chick News: The Count Returns to His Fangy, Blood-Sucking Origins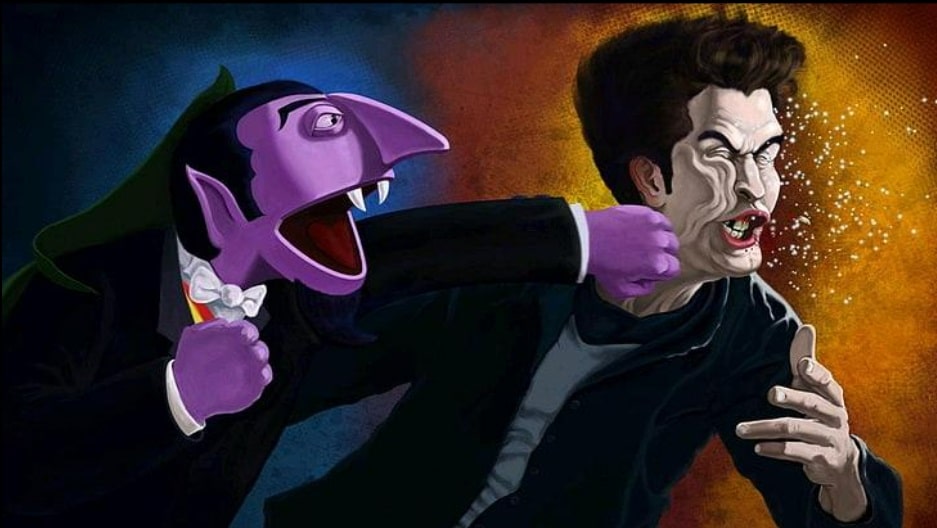 Courtesy Wallpaperflair.com
If you've read GCN for any length of time, you've probably come to understand that as it pertains to vampires, I am a solid purist. I mean, I'm not at all against imagining them in modern society, as in Blade or Blood Red Sky, and I positively love alternative takes such as Let the Right One In and The Lost Boys. It's also hard not to be a fan of What We Do in the Shadows because it's just so darn wrong.
But what is absolutely a no-go for me are vampires who literally ignore all the rules of the genre such as sparkling, or going to high school (if only on cloudy days), etc, etc. If that sounds like the only vampires I don't like live in Washington state, then you may well be right.
But the vampire stories I adore the most are those which cater to all of Bram Stoker's original tropes, number one of which is that vampires are scary, blood-sucking monsters. And that's why what I'm about to share is decidedly good news.
It appears that The Last Voyage of the Demeter, due out later this summer, could be the movie that brings my beloved legendary vampire back to his dark and sinister roots.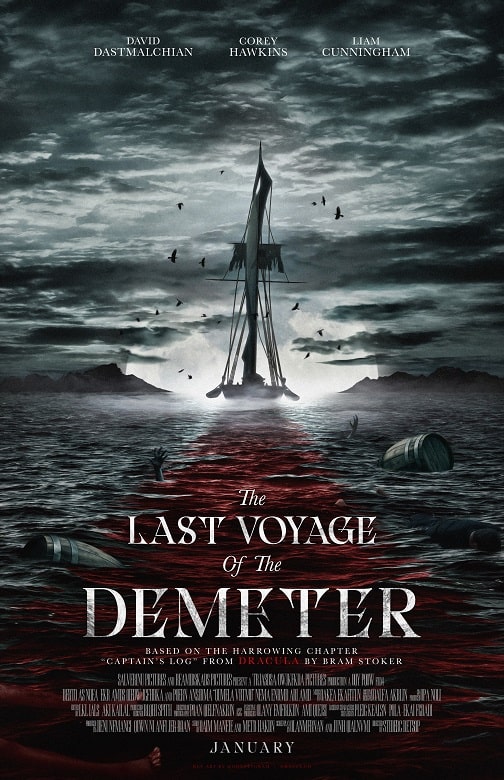 If the name rings a bell, it's likely because you're acquainted with Stoker's original story. The movie is based on one chapter from Dracula which is taken from the Captain's log of the Demeter, the ship that brings the Count from his homeland to England. The log explains how the Demeter's crew was terrorized, and systematically dispensed with, by the dark presence they were unexpectedly delivering in their cargo. While the Demeter's portion of Dracula's story has been alluded to several times in many of the big-screen and TV adaptations of the novel, this is the first time that a whole project has been focused on just that chapter.
One of the stars of Last Voyage, David Dastmalchian, who has been recently known for his appearances in Marvel's Ant-Man franchise, told Collider how the film would chill the blood of audiences:
André [Øvredal, Director] is a student of and child of, grown up on the genre. Horror is his backbone and he is a true monster kid. He has this deep love and affinity for Bram Stoker's Dracula, as do I. His knowledge of the book and his passion for the characters is so beautiful, and he's got this really intense and unique vision and a way of telling stories that is so outside of the box. So anyone who's familiar with his works like Trollhunter, Scary Stories to Tell in the Dark, The Autopsy of Jane Doe, you go, "Well, this guy never takes a little swing. He takes a big swing." He took a huge swing with this film. I think it's gonna scare the crap out of people, but it's also gonna be one of those movie experiences that transports you to this other place.
Considering the travesty Universal Studios began inflicting on its classic monsters under the Dark Universe umbrella, we can only be thankful they quit before they reached Dracula. Which means there is still room, not to mention a 21st-century fan base waiting to embrace a truly scary telling of the Count's tale, Perhaps The Last Voyage of the Demeter is the frightening adaptation all of us have been waiting for.
Watch for an August 2023 release date.