Future Treasures: Hide by Kiersten White
Future Treasures: Hide by Kiersten White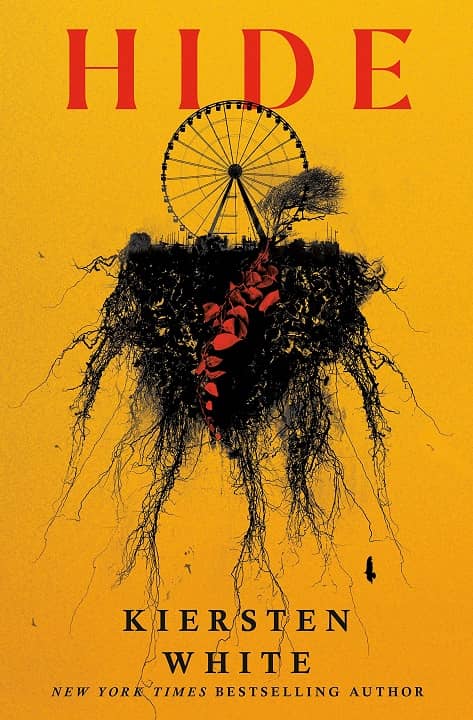 Hide by Kiersten White, coming May 24 from Del Rey
Kiersten White won a Bram Stoker Award for Best Young Adult Novel for The Dark Descendent of Elizabeth Frankenstein, which Goth Chick reviewed for us in 2018, calling the audio version "my Audible obsession for nearly eleven hours… I am completely hooked." White is the New York Times bestselling author of the Paranormalcy series and the Conqueror's Trilogy, which began with And I Darken (2016).
Hide is her first adult offering, and I've been hearing good things. It's a supernatural thriller about a homeless woman with a dark past who takes part in a high-stakes competition to spend a week in an abandoned amusement park without getting caught. Booklist says it "combines elements of Thomas Tryon's classic Harvest Home, Netflix's Squid Game, and Jordan Peele's film oeuvre… with revelatory pacing reminiscent of Spielberg's Jaws."

Here's an excerpt from the starred review at Publishers Weekly:
An enthralling, high-energy thriller grounded in supernatural horror. Fourteen contestants are dropped off in an abandoned amusement park for a weeklong game of extreme hide-and-seek with a massive cash prize. Among them is Mackenzie "Mack" Black, recruited through the homeless shelter where she's been staying. Mack is skilled at making herself invisible, having survived her father's massacre of her family by hiding. But as players develop alliances and rivalries, it becomes clear to some that there's more than money at stake, while others uncover the horrors lurking in the park… White proves she has a finger on the pulse of millennial horror.
Hide will be published by Del Rey on May 24. It is 256 pages, priced at $27 in hardcover and $13.99 in digital formats. Read an excerpt at Gizmodo.
See all our recent coverage of the best in upcoming fantasy and horror here.