Goth Chick News: Nope, We Definitely Don't Need It. But We're Getting It Anyway.
Goth Chick News: Nope, We Definitely Don't Need It. But We're Getting It Anyway.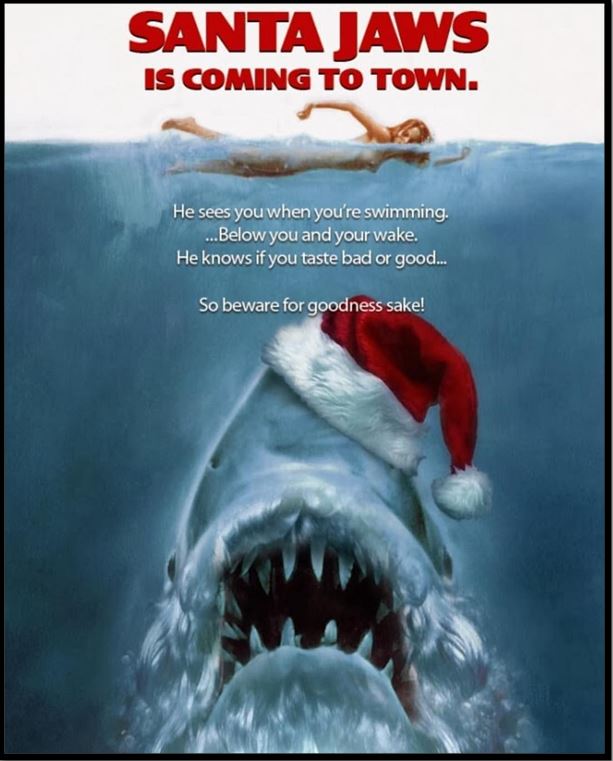 Back in the "before time," when we were able to go to trade shows in person, Black Gate photog Chris Z disappeared in the crowd at one of the largest events. When I backtracked, I found him mesmerized by a booth touting a new indie film. Normally I would be equally excited, as the passion of film makers on a micro-budget are not only an inspiration, but generally the source of highly innovative storylines. What, I wondered, had totally captured Chris Z's attention?
Low and behold, a new horror-comedy entitled… Zombeavers.
Yes, you read that right. It was literally the tale of zombie beavers that terrorize a bunch of college kids staying at a remote cabin near a river, with enough double-entendres to choke an elephant.
With a face emanating a crazed mixture of hilarity and trouble-making, Chris Z turned to me saying, "We have GOT to cover this"
"Nope," I said, walking away. "Literally nobody needs that."
What I meant was, I'd never get that article passed John O. But even if I could, we still didn't need it.
I relay this story because what I'm about to tell you is something else we absolutely do not need. We may even not-need it more than Zombeavers. But the difference is that this information isn't likely to get censored, and its equally entertaining in that same train-wreck kind of way.
Get ready for Santa Jaws.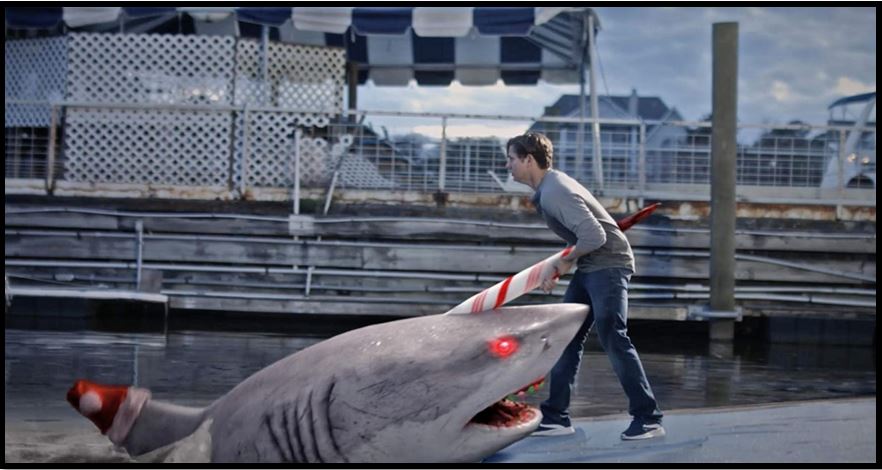 Active Entertainment cranked out this gem which went straight to video if you can believe that. Never heard of Active Entertainment? They've been around since 1993 and have produced nearly 50 films of the small budget variety. That's close to 2 complete films each year since their inception, if you're doing the math. Other compelling titles from Active include Alien Tornado, Flu Birds and Ghostquake in case you're making a holiday binge list.
I don't know if Santa Jaws is a standout in Active Entertainment's catalog, but here is the official synopsis from IMDb:
Cody is an aspiring comic book artist who happens to be gifted a pen which changes reality, as he first draws Santa Jaws making it come to life as Cody's family and friends are picked off. First, no one believes him but soon his remaining family and friends find out it's true and race to battle for survival! Who will win?
A reviewer on Rotten Tomatoes wrote, "It asks so little and gives so much. Thanks, Santa Jaws," while the IMDb crowd was a bit tougher, with one reviewer saying," This ridiculous action-horror/comedy makes the Sharknado movies look like Oscar winners."
Whether or not your queue needs a Santa-hat-wearing shark which skewers people with a candy-cane tusk, you've got it. And, by the way, if Chris Z piqued your interest, you can watch both Santa Jaws and Zombeavers for free with an Amazon Prime membership.
Yet another reason to either love, or hate Jeff Bezos…