Goth Chick News: Think 2020 is Bad? Check out Cursed Objects
Goth Chick News: Think 2020 is Bad? Check out Cursed Objects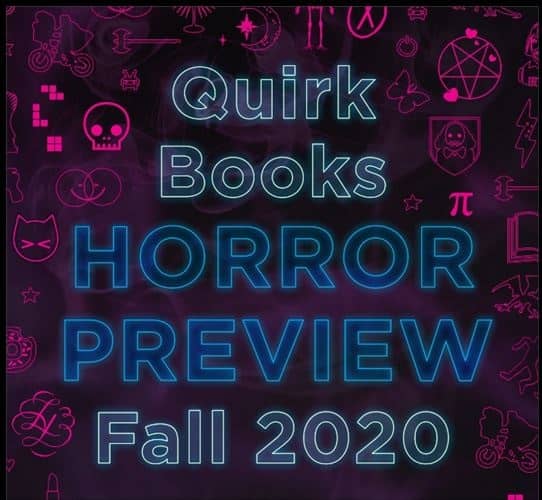 Quirk Books, publishers and seekers of all things awesome, more than live up to their self-proclamation.
They have been my personal source of quirky awesomeness since I was first introduced to them in 2013 via The Resurrectionist, a quintessentially odd bit of literature indeed. Following this came a litany of titles, all of which were so decidedly strange, so that I could not help but assign all Quirk publications a place of honor on the shelves of Goth Chick News.
It follows that in order to be the source of peculiar books Quirk must court very unusual authors, who by design, must be up to the task of… well… being quirky. This was made clear when I sought out the publisher's booth at last year's C2E2 event in Chicago, where I inquired whether or not The Resurrectionist would ever be followed by second book. I was informed the author had not submitted anything quite "strange enough" to date, but they would keep me informed.
I really do love these people.
[Click the images for curse-sized versions.]
I wondered what Quirk would do given that their normal launching grounds for the next collection of literary oddities would not be occurring this year. And to my delight, the answer arrived in my mailbox this week. A virtual catalog highlighting three of Quirk's upcoming new releases, along with excerpts.
Oh joy, oh rapture.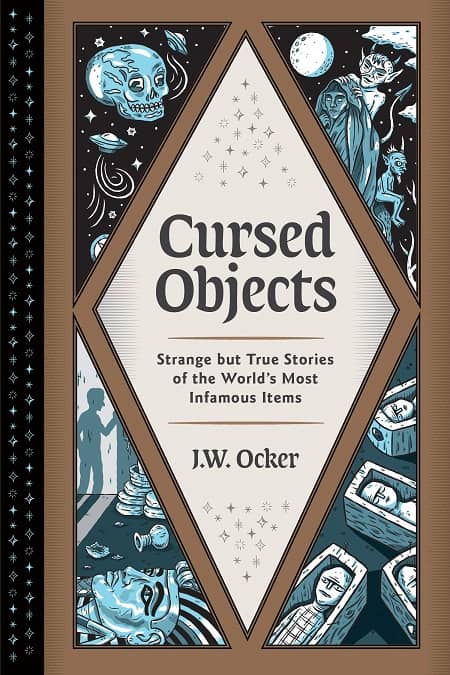 I immediately focused in on one called Cursed Objects by J. W. Ocker. A favorite theme of horror movies, novels and gaming alike, this new release is especially appealing.
They're lurking in museums, graveyards, and private homes. Their often tragic and always bizarre stories have inspired countless horror movies, reality TV shows, novels, and campfire tales. They're cursed objects, and all they need to unleash a wave of misfortune is … you.

Many of these unfortunate items have intersected with some of the most notable events and people in history, leaving death and destruction in their wake. But never before have the true stories of these eerie oddities been compiled into a fascinating and chilling volume. Inside, readers will learn about:

Annabelle the Doll, a Raggedy Ann doll that featured in the horror franchise The Conjuring
The Unlucky Mummy, which is rumored to have sunk the Titanic and kick-started World War I
The Dybbuk box, which was sold on eBay and spawned the horror film The Possession
The Conjured Chest, which has been blamed for fifteen deaths within a single family
The Ring of Silvianus, a Roman artifact believed to have inspired J. R. R. Tolkien's The Hobbit
And many more!
What follows is a 25-page preview of Cursed Objects, which is set for release September 15, 2020 and which I have already preordered.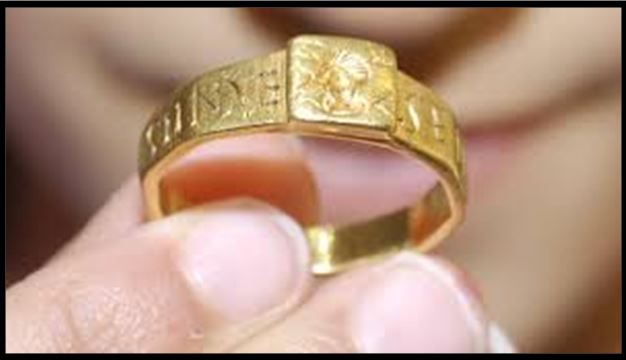 The Ring of Silvianus
Ocker is an Edgar Award winning and Anthony Award nominated author whose writing style perfectly fits this topic. Full of interesting factoids presented with just the right number of winks and nods, Cursed Objects reads a bit like an auction catalog of Zac Bagan's wildest dreams. In fact, the Ghost Adventures host is in physical possession of a few of the featured items which reside in his Haunted Museum in Las Vegas.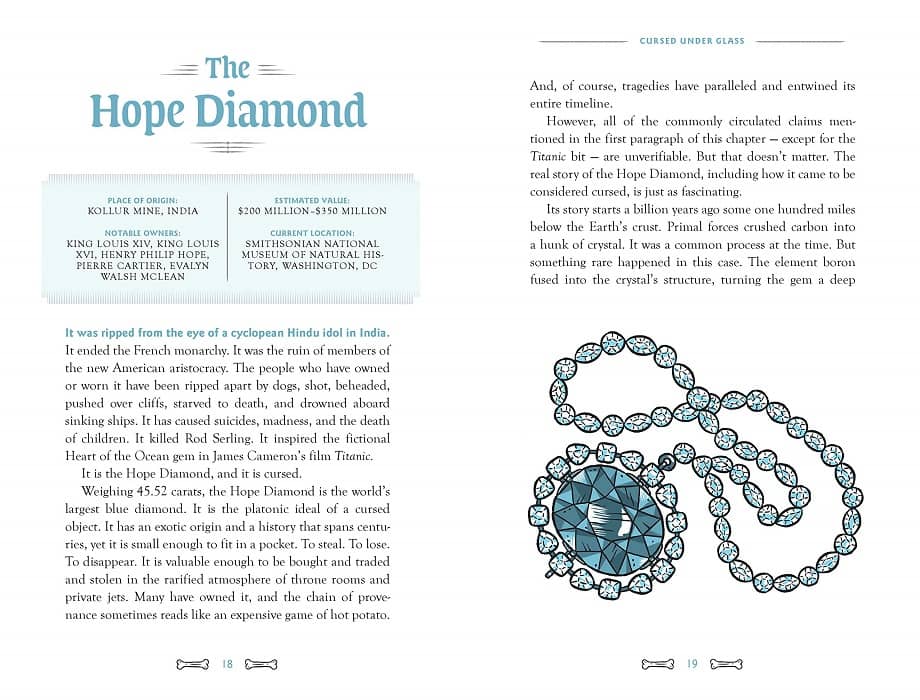 Some of these items you may know about already, but spun up with Ocker's unique style, you can't help but be drawn in. Take for instance, his introduction to the Hope Diamond…
The people who have owned or worn it have been ripped apart by dogs, shot, beheaded, pushed over cliffs, starved to death, and drowned aboard sinking ships. It has caused suicides, madness, and the death of children. It killed Rod Serling and inspired the fictional Heart of the Ocean gem in James Cameron's film Titanic. It is the Hope Diamond and it's cursed…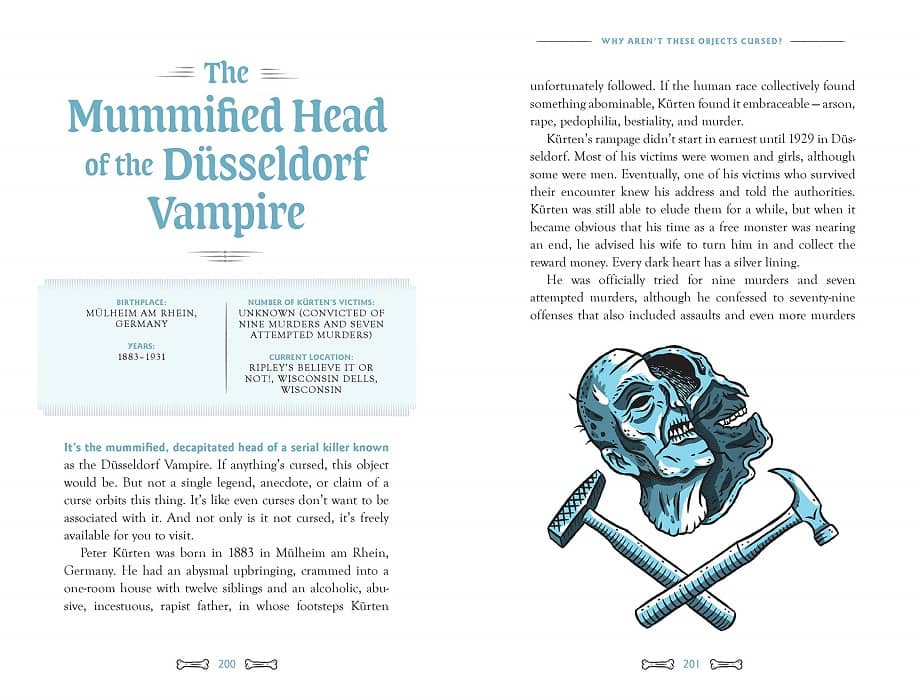 Like all the books under the Quirk label, Cursed Objects appears to be another entertaining, must-read oddity to take our minds of the real cursed object which is 2020.