Back to the Bookstore
Back to the Bookstore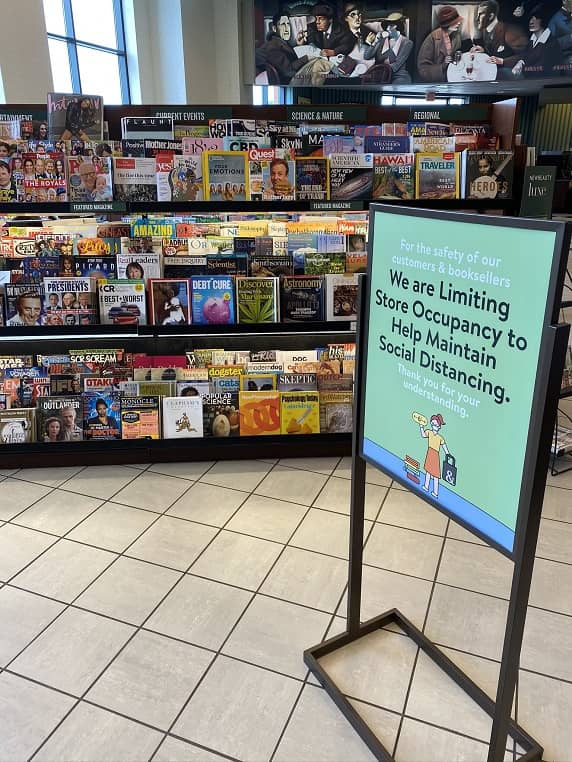 At least the magazine section still isn't crowded
I took a trip to the Barnes & Noble in Geneva, Illinois today, for the first time since mid-March.
I wasn't even sure it was open. I just took a chance after my Saturday trip to the post office — to put a dozen Black Gate back issues in the mail for a curious buyer — and swung by. There was a big paper sign proclaiming WE ARE OPEN in the window. The guy wearing a mask behind the counter told me they'd been open for two weeks. Who knew?
There were signs advising that entry was not permitted without a face mask, and lots of reminders to maintain social distancing. But still. It feels really good — if a little weird — to be back in a bookstore again, browsing the latest releases, as if there weren't a pandemic going on.
OK, there weren't a lot of new releases. To be truthful, most of the stock looked pretty similar to the last time I was there three months ago. Even the magazines were the same; every one I picked up was cover-dated March or April. It's almost like the store was shuttered overnight, like in I Am Legend or 28 Days Later, and the staff just cautiously dusted stuff stuff off and opened up again.
But it doesn't matter. It was a pleasure just to wander the aisles, pick up books, and do a little impulse buying.
[Click the images for pandemic-sized versions.]
The March/April issues of all your favorite magazines are still on sale, in case you missed 'em
Maybe it's just because I haven't been in a bookstore in months, but soooo many titles looked interesting. I usually check out the magazines and then make a beeline for the Science Fiction/Fantasy section in the back, but this time I dawdled in front of the New Fiction tables just to see what was new in mystery and general fiction.
Not a lot that was truly new, sure, but that didn't really matter either. It was fun just to be able to browse again.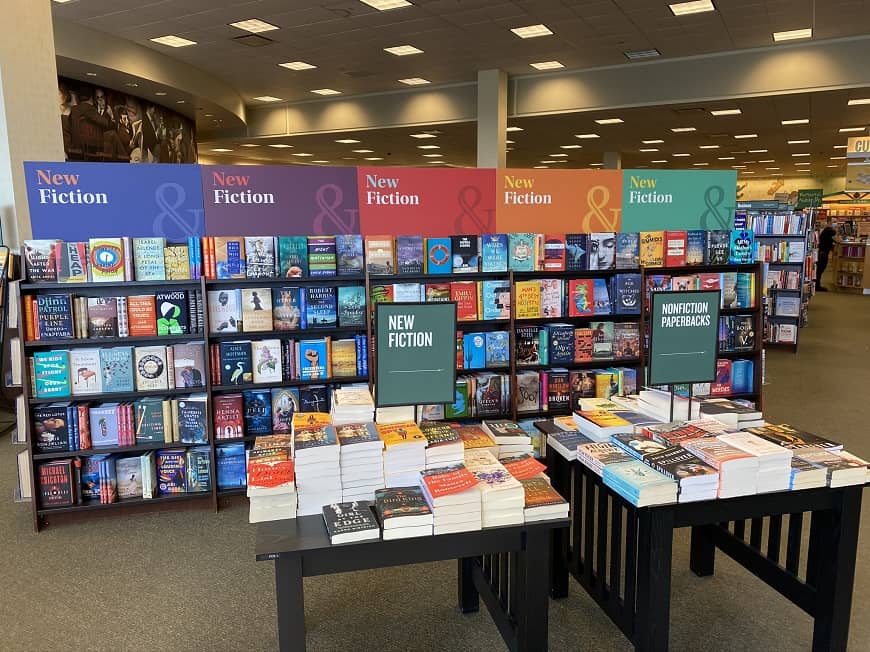 The new fiction section. Sigh. Isn't it gorgeous?
The Science Fiction/Fantasy section, when I finally made it, was a sight for sore eyes. It's three fulls aisles in the back of the store, and I took my time ambling up and down them, plucking books off the shelves just to check them out. (And smell them, of course. When no one was looking. Come on — like you haven't done the same thing.)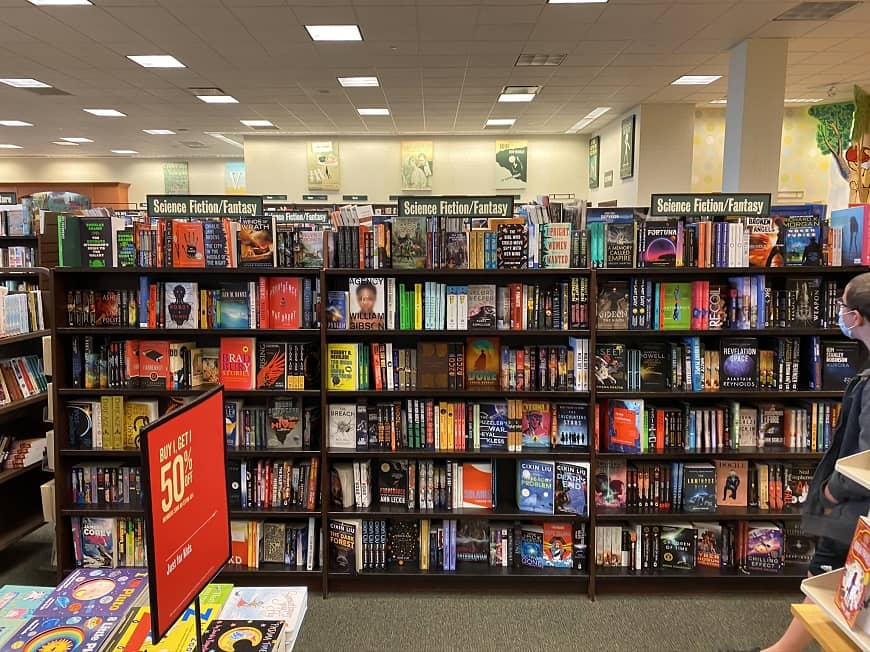 The glorious Science Fiction/Fantasy section. I've missed you, baby.
There wasn't a lot that was new, but whatever. I was more than content.
That copy of Fortuna by Kristyn Merbeth? You look beautiful, you sweet thing. The Luminous Dead, by Caitlin Starling? I already have a copy, but maybe I'll buy another one. Just because I can, and because you look so great there on display. Ooooo, there's a trade paperback of Marlon James's Black Leopard, Red Wolf. I've heard great things.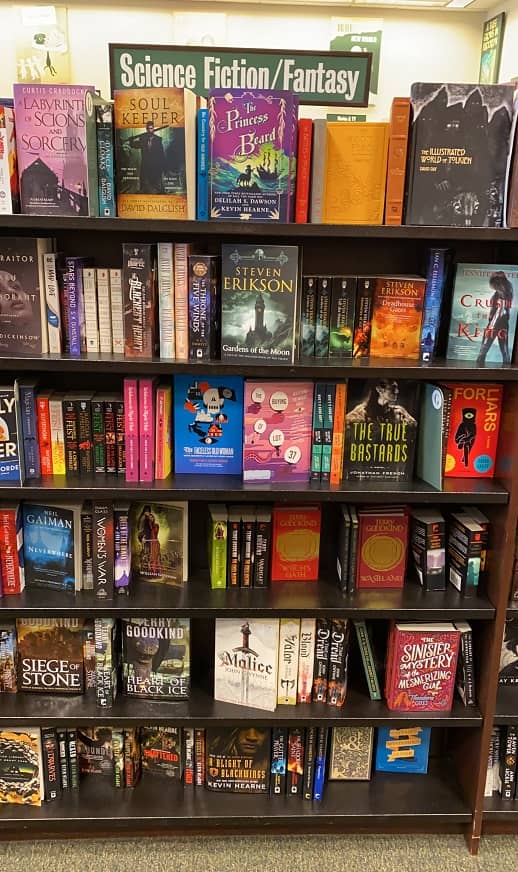 Why can't my house look like this. Wait — it does.
There were a few new books that demanded my attention. Like Malamander by Thomas Taylor, which I found in a center-aisle display in the Young Adult section, and A Tale Dark & Grimm by Adam Gidwitz, sitting right next to it on the BUY ONE, GET ONE 50% off table. Man was not built to resist that kind of temptation.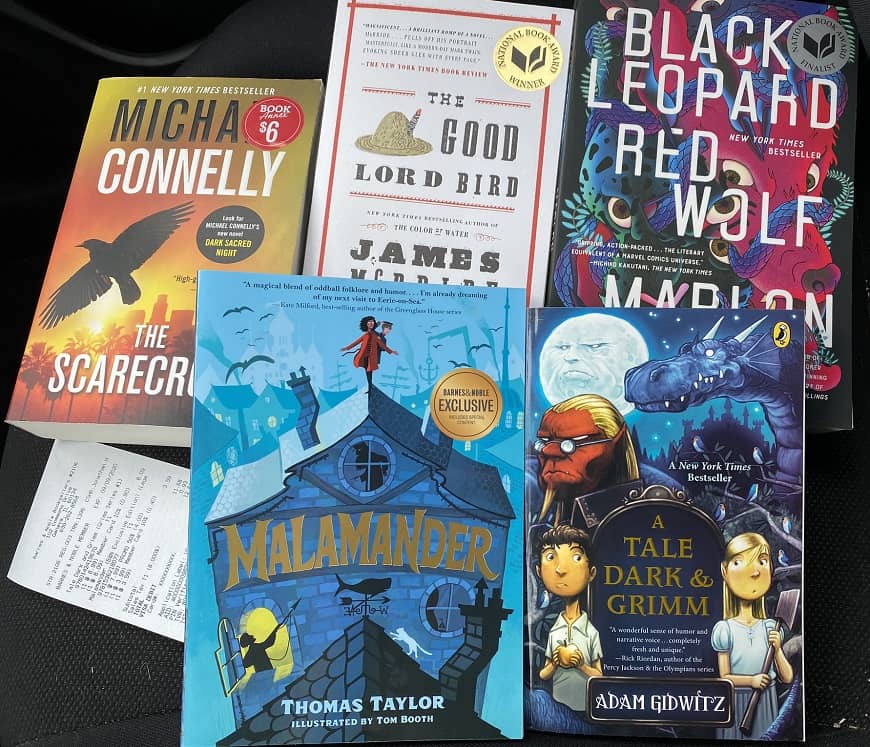 The books I walked out with. I think I showed a lot of self control, all things considered.
All told I spent nearly 40 minutes browsing before I checked out. I'll check back in a week or two to see if the new SF magazines have arrived yet, and what happens with new releases. It would be nice to be able to buy new books again, but I'm in no rush. I was fully content with the five items I brought to the checkout lane.
Not able to get to a bookstore? Miss gazing longingly at book displays? I get you. Here's a few photos to help tide you over until your local bookstore opens up too. Click the images for bigger versions.
Until then, happy book buying everyone.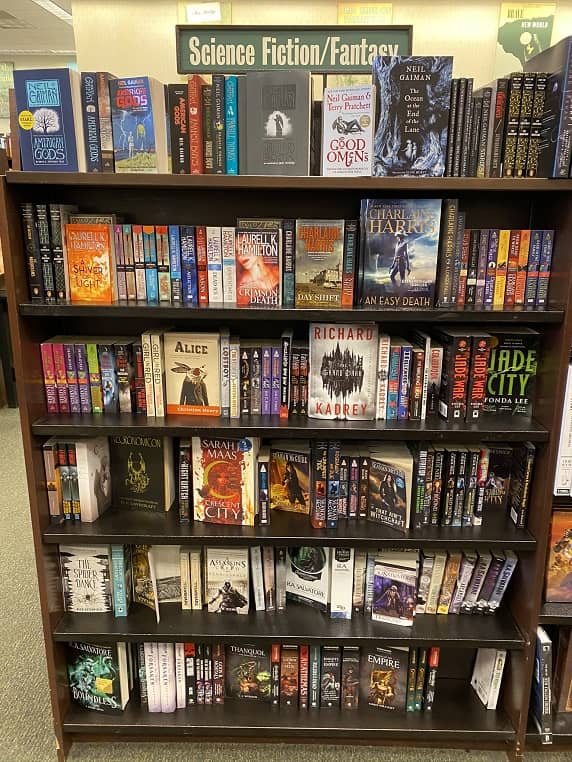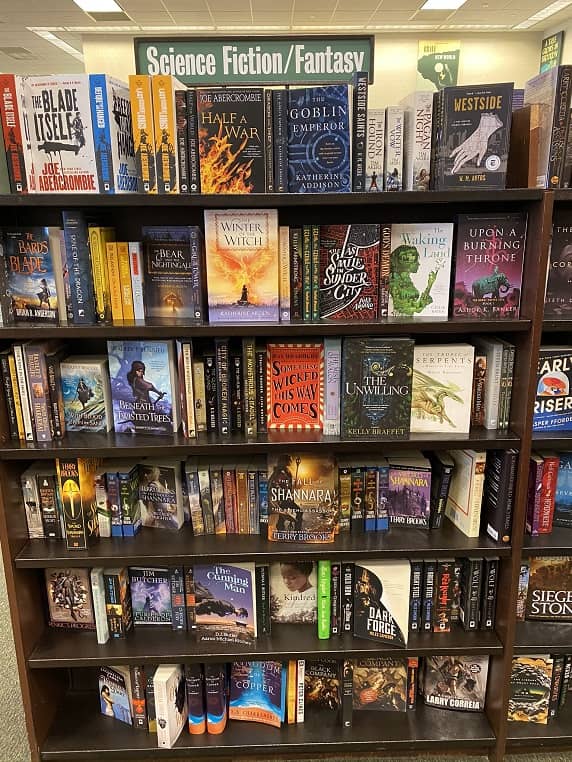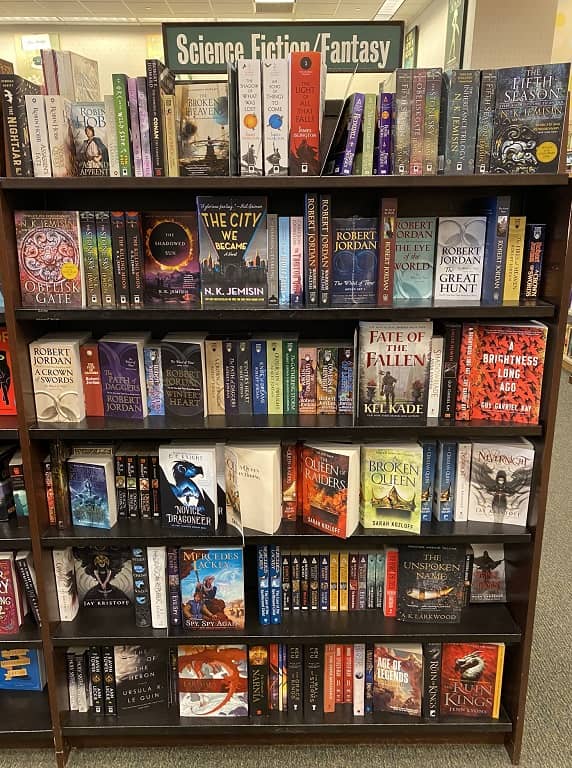 See all our recent Book coverage here.