Reflecting The World
Reflecting The World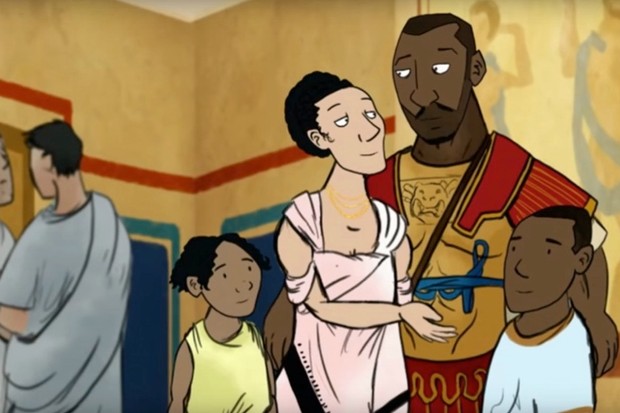 Yes, there were black people in Europe, dating as far back as the Bronze Age. Kindly get over it.
Good morning, Readers!
It's pride month, so I'm going to talk about representation.
As much as speculative fiction can be an escape from the world, it is also a reflection of the world in which we live. It reflects to us our failings, fears and hopes in fantastical settings. Often times, these are set in worlds which are supposed to closely reflect our own world, or its history. But there's a problem.
They don't. Not really. Or rather, not often.
In fact, so pervasive is this psuedo-representation that now there is outrage when something closer to reality is portrayed in speculative fiction, be it book or film.
"There were no black people in medieval Britain!" cries the uninformed, relying entirely on modern media, having done no research on the topic whatsoever.
"Stop pushing your homosexual/trans agenda!" screams the fool, ignoring the fact that two-spirit, gay and lesbian people have existed for as long as humanity has.
"Women were not warriors, or war-leaders," splutters the nescient, tearing out the relevant pages of history that would prove them wrong.
The fact of the matter, these positions are entirely, utterly, incomprehensibly incorrect.
Serge and Bacchus. Gay AF.
There were black people in Europe. There are burials in Britain from the Bronze Age, the interred clearly having been raised in Africa. And most certainly, thanks to Rome, there were people from all over Europe, (at least) Northern Africa, and the Near-East marching around the place. Names of people are reflective of this fact (Dougal means something like Dark Stranger, for example).  Europe was not white heaven.  It wasn't a whites only place. The representation of it as such has always been inaccurate. Nor, it seems, were they particularly concerned about the color of a person's skin, except to describe them. That is a sadly modern affectation.
Unfortunately, it's the inaccurate representation of Europe and European history as white only in our media that people cling to when they cry foul at seeing a black man in a film about the Arthurian legend (for example). I've seen internet arguments, where someone seriously asked with derision, "Well how did they get there? Walk?"
I mean, yes. If they had some money, they might have ridden on a horse or donkey, or traveled by cart or carriage. Perhaps they sailed. The Mediterranean Sea is all that separates Europe from Africa, and it's not huge, people. Likely, it was a combination of all of these modes of transport.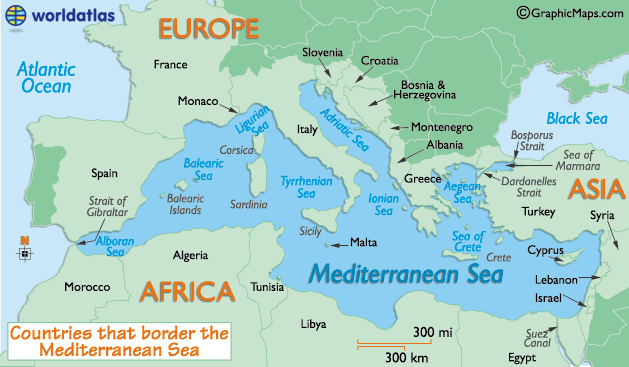 The Mediterranean Sea. Look how not-impossible that voyage must have been.
Sadly, all it would take is some amount of research, including archaeological findings, to realize how incorrect the assertions of a white-only Europe is. There have been people of color in Europe since at least the Bronze Age, if not before.
The exclusion of people of color in worlds based ostensibly in analogues of medieval Europe is not at all reflective of the actual population in our own history. Their inclusion is not part of any kind of agenda. It's merely reflective of what the research says about the time and place.
The same can be said for people in the LGBTQA+ community. They are and were everywhere in our history and mythology, particularly in Greco-Roman traditions. Historical examples of same-sex couplings are everywhere, if one bothers to do any research. Here is a fairly decent Wikipedia article on the subject.
Problems of historical interpretation and lack of truthful representation in our media is also why people cry fowl when even a whiff of a trans or homosexual character makes an appearance. Early historical interpretations excluded homosexuality and transsexuality as even a possibility, burying gay and lesbian couples as "really good friends… like best friends… like, they shared a house and a bed, but didn't do any weird stuff level of friends." Puh-lease. Transsexual people aren't even discussed in the historical record, and if they are, they're often referred to with incorrect pronouns and their transness explained away, no matter the mental gymnastics required to do so.
Thankfully, a new, more open trend in historical studies is pushing back against this deliberate erasure of LGBTQA+ players in the historical record.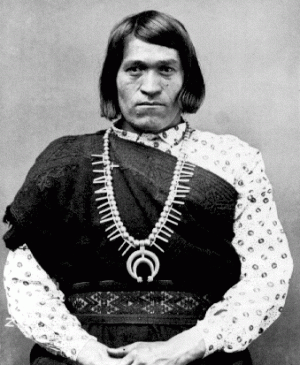 Two spirits.
If you're after a list of some of the trans folks in history, try this by no means comprehensive list of transmen, and here's one with some transwomen.
More to the point, the LGBTQA+ community exists today, and will, unless the fascists win, exist in the future. Including them in speculative fiction is not part of some nebulous, evil agenda. It's merely a reflection of the world, our history and our present. With luck, and a lot of work, our future too. Excluding them from past, present and future narratives, speculative or not, however, seems to me to be a concerted effort to rewrite history, and erase this community altogether.
This post is getting far too long, so I'm not even going to tackle the issue of women at war and in positions of power, or otherwise having as much an effect on history as the good ol' boys we learn exclusively about, so I'm just going to point you at the site Rejected Princesses. There are entries upon entries of exactly why this position is the wrong one to take.
Look, representation matters. A lot. There are stories abound of how seeing themselves reflected in a media that has previously made certain to exclude their like changed people's worlds.  Inclusion of these minorities is so very important. More, though, their inclusion is reflective of our actual history, the reality of our present and, if we trend towards justice, our future. Their exclusion in our media has led to very skewed ideas about our collective history, and our collective futures.
So to anyone who cries "but historical accuracy" or any other objection to their inclusion is very, very wrong. It seems to me, objections against inclusion are pushing an agenda of erasure.
This pride month (and every month thereafter), push back.
Leave me your favorite minority characters in speculative fiction in the comments. Help us all read (or watch) more widely.
---
When S.M. Carrière isn't brutally killing your favorite characters, she spends her time teaching martial arts, live streaming video games, and cuddling her cats. In other words, she spends her time teaching others to kill, streaming her digital kills, and cuddling furry murderers. Her most recent titles include 'Daughters of Britain' and 'Skylark.' www.smcarriere.com