The Best of HFQ Volume III Now Funding on Kickstarter
The Best of HFQ Volume III Now Funding on Kickstarter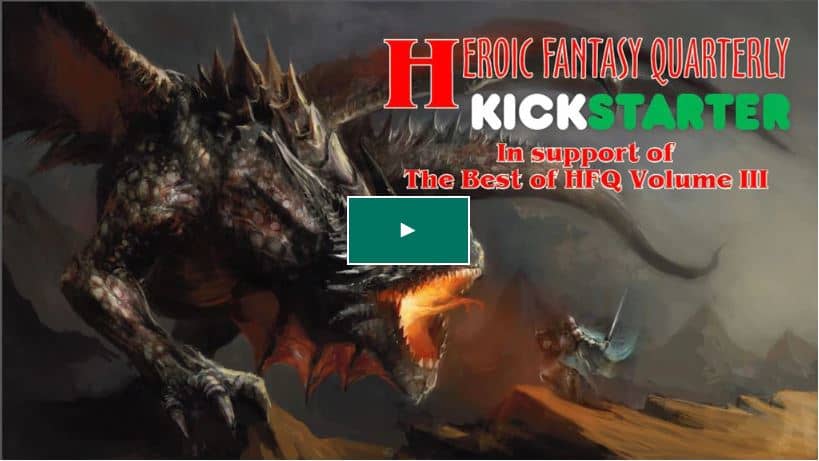 Adrian Simmons, one of the editorial masterminds at Heroic Fantasy Quarterly (HFQ) alerted me that they've just launched a crowdfunding campaign for the third volume of The Best of HFQ. The first two books were very warmly received by Black Gate readers, and this one looks like it could be the best yet. Here's Adrian with all the deets.
HFQ has been bringing great S&S and adventure fiction to the world for ten years, and we have distilled our best tales and poems from years 5-6 for our third Best-of anthology. In those two years we published work by Nebula winner P. Djéli Clark, brought the work of Cullen Groves to the world, and introduced Eric Atkisson's Comanche adventurer Crazy Snake. As with Best-of #2, we have fired up a Kickstarter campaign to cover the costs, and we've already hit 40% of our goal!

Need a reminder about the quality of our work from the time? Black Gate readers may remember the glowing reviews of Fletcher Vredenburgh for Issue #22 and Issue #23.
I almost never back Kickstarter campaigns, but I happily made an exception in this case. Read our thoughts on Volume I here, Volume II here, and support a worthy cause — and one of the best adventure fantasy magazines on the market in the process — right here.