John DeNardo on Terrific Science Fiction & Fantasy for Every Kind of Reader in March
John DeNardo on Terrific Science Fiction & Fantasy for Every Kind of Reader in March
I don't know why I even try to keep up with all the new science fiction and fantasy every month. It's literally an impossible task. Well, impossible unless you're SF Signal founder and ace Kirkus reviewer John DeNardo. When he was a child John was bitten by a radioactive bookworm, and now he has literary superpowers. Probably. It's the only explanation that makes sense, anyway.
Fortunately for mankind, John uses his awesome powers for good. Meaning he catalogs all the coolest science fiction and fantasy new releases every month, and summarizes them for eager readers in a handy format. Here's the highlights for March.
A Memory Called Empire by Arkady Martine

WHAT IT'S ABOUT: Mahit Dzmare is the newly-assigned ambassador of an independent mining station. Her predecessor, she learns after the fact, was killed in a highly-suspicious accident. While Mahit maneuvers to keep the station from being absorbed by the ever-encroaching reach of the Teixcalaanli Empire, she must also find out who is behind the murder and save herself from the same fate.

WHY YOU MIGHT LIKE IT: High stakes political intrigue abounds in this fast-paced story.
A Memory Called Empire is Arkady Martine's debut novel, and the opening volume in the Teixcalaan series. Black Gate author Martha Wells (The Murderbot Diaries) calls it "a murder mystery wrapped up in a political space opera, and deeply immerses the reader in a unique culture and society." It is 464 pages, priced at $25.99 in hardcover/$13.99 digital; it will be published by Tor Books on March 26, 2019.
[Click the images for empire-sized versions.]
Next up is a reprint of V. E. Schwab's 2011 debut novel, originally published by Hyperion.
The Near Witch by V. E. Schwab

WHAT IT'S ABOUT: When children start disappearing from the town of Near, called away by the magical sound of the wind, mob mentality takes hold, pointing at a new stranger town, himself a boy. Lexi resists the urge to point fingers and instead relies on the town witches to help her rescue them.

WHY YOU MIGHT LIKE IT: If you missed Schwab's debut novel when it first appeared, now's your chance to get on board.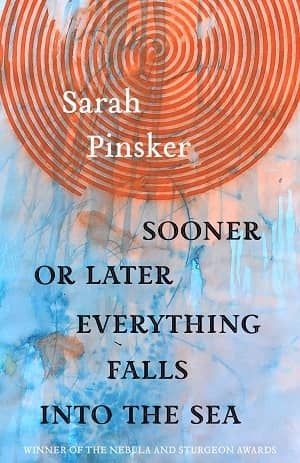 V. E. Schwab has had a strong run of hits in the last two years, including three popular series:
The Attenuated Hero: Vicious, Book 1 of Villains, by Matthew David Surridge
Vengeful, Book 2 of Villains
Monsters of Verity (This Savage Song, This Dark Duet)
Magic, Intrigue, Adventure, and a Bit of Piracy: The Shades of Magic Trilogy
The Near Witch will be published by Titan Books on March 12, 2019. It is 320 pages, priced at $19.99 in hardcover/$11.99 digital.
Titanshade by Dan Stout

WHAT IT'S ABOUT: In the urban fantasy, the retro-town of Titanshade is home to a dying oil industry and a race of reclusive amphibians known as Squibs. When a Squib's proposed investment to save the town ends in the murder of a Squib diplomat, a human homicide detective is assigned to solve the case. Carter's task won't be easy; he's under enormous pressure to close the case as he deals with the city's elite, corrupt coworkers and falsified evidence.

WHY YOU MIGHT LIKE IT: Stout's gritty, noir-ish storytelling is engaging.
Titanshade is Book One of The Carter Archives. It will published by DAW Books on March 12, 2019. It is 416 pages, priced at $26 in hardcover/$12.99 digital.
In his short fiction rec list, John includes Sarah Pinkser's debut collection Sooner or Later Everything Falls Into the Sea, available March 19 from Small Beer Press. Here's the description.
Sooner or Later Everything Falls into the Sea is one of the most anticipated sf&f collections of recent years. Pinsker has shot like a star across the firmament with stories multiply nominated for awards as well as Sturgeon and Nebula award wins.

The baker's dozen stories gathered here (including a new, previously unpublished story) turn readers into travelers to the past, the future, and explorers of the weirder points of the present. The journey is the thing as Pinsker weaves music, memory, technology, history, mystery, love, loss, and even multiple selves on generation ships and cruise ships, on highways and high seas, in murder houses and treehouses. They feature runaways, fiddle-playing astronauts, and retired time travelers; they are weird, wired, hopeful, haunting, and deeply human. They are often described as beautiful but Pinsker also knows that the heart wants what the heart wants and that is not always right, or easy.
See John's complete rundown for March here.
We last sampled John's monthly rec column back in July, when he offered up one book for every day of the month. Our recent coverage of John's Kirkus articles includes:
John DeNardo on 31 Science Fiction & Fantasy Books You Should Read in July (2018)
John DeNardo on the Best Science Fiction, Fantasy & Horror in May (2018)
John DeNardo on the Best SF and Fantasy in November (2017)
John DeNardo on August's Must-Read Science Fiction, Fantasy & Horror Books (2017)
John DeNardo on the Definitive List of 2017's Best Science Fiction and Fantasy
See all our coverage of the best new book releases here.