The Valancourt Book of Horror Stories is a Master's Course in Classic Horror
The Valancourt Book of Horror Stories is a Master's Course in Classic Horror
I'm a huge fan of Valancourt Books, ever since I stumbled on their eye-popping booth at the 2014 World Fantasy Convention. They're an independent small press specializing in rare, neglected, and out-of-print Gothic, Romantic and Horror fiction, and two years ago they had a brilliant idea: why not assemble an annual anthology showcasing stories by some of their authors, modern and otherwise? The Editor's Forward to the first volume gives you the idea:
The idea behind this anthology was, "What if we distilled the best of each part of our catalogue into a single volume? What would a horror anthology spanning two centuries, and featuring only Valancourt authors, look like?"
Pretty darn good, it turns out. These are substantial and attractive volumes, with terrific covers by M. S. Corley. The series has proven very successful, and the third volume arrives next month, with brand new fiction by Steve Rasnic Tem, Eric C. Higgs, and Hugh Fleetwood, and thirteen blood-curdling reprints from R. Chetwynd-Hayes, Helen Mathers, Charles Beaumont, J. B. Priestley, Robert Westall, and many more.
The series is edited by James D. Jenkins and Ryan Cagle. Here's the details on all three books.

[Click the images for even-more-horrifying versions.]
Let's start with the publisher's description for Volume 3.
Since 2005, Valancourt Books has earned a reputation as one of the foremost publishers of lost and rediscovered classics, reissuing more than 400 unjustly neglected works from the past 250 years. In this third volume of horror stories, the editors of Valancourt Books have selected fifteen tales (and one macabre poem) — all by Valancourt authors — for this new collection featuring horror from the 19th, 20th, and 21st centuries. This volume features a previously unpublished contributions by Steve Rasnic Tem, Eric C. Higgs, and Hugh Fleetwood, as well as thirteen other tales that have never or seldom been reprinted.

In this volume, you will encounter tales of ghosts, haunted houses, black magic, monsters, demonic babies, and vengeful spirits. Stories of the strange and sinister, of a boy who unwisely disobeys his grandfather's warning never to go up the stairs, a man whose apparently irrational terror of fire proves all too justified, an unpopular man who discovers a shocking new way of making friends, an ancestor who exerts a chilling influence from beyond the grave. With stories ranging from frightening to horrific to weird to darkly humorous, by a lineup of authors that includes both well-known masters of horror fiction and acclaimed authors of literary fiction, this is a horror anthology like no other.
Here's the complete Table of Contents for Volume Three.
Foreword by James D. Jenkins and Ryan Cagle
"Don't Go Up Them Stairs" (1971) by R. Chetwynd-Hayes
"Courage" (1918/1941) by Forrest Reid
"Pete Barker's Shanty" (1898) by Ernest G. Henham
"The Parts Man" (2018) by Steve Rasnic Tem
"The Face in the Mirror" (1903) by Helen Mathers
"The Life of the Party" (2013) by Charles Beaumont
"The Poet Gives His Friend Wildflowers" (2018) by Hugh Fleetwood
"Monkshood Manor" (1954) by L. P. Hartley
"Blood of the Kapu Tiki" (2018) by Eric C. Higgs
"On No Account, My Love" (1955) by Elizabeth Jenkins
"Underground" (1974) by J. B. Priestley
"Mr Evening" (1968) by James Purdy
"Mothering Sunday" (1960) by John Keir Cross
"The Bottle of 1912" (1961) by Simon Raven
"With What Measure Ye Mete…" (1906) by Ethel Lina White
"Beelzebub" (1992) by Robert Westall
Get more info and order copies right from the Valancourt website.
All three books in the series are well worth your time. Did you miss Volume One and Two? Don't fret! Copies are still available.
Here's Volume Two:
More details are here. Have a look at the Table of Contents.
Foreword by James D. Jenkins and Ryan Cagle
"Samhain" by Bernard Taylor
"The Bell" by Beverley Nichols
"The Elemental" by R. Chetwynd-Hayes
"Herself" by M. E. Braddon
"The Creatures in the House" by Robert Westall
"November the Thirteenth" by Russell Thorndike
"Halley's Passing" by Michael McDowell
"The Nice Boys" by Isabel Colegate
"The Watcher by the Threshold" by John Buchan
"Tudor Windows" by Nevil Shute
"No Sin" by John Metcalfe
"The Dice" by Thomas De Quincey
"Camera Obscura" by Basil Copper
"The Boys Who Wouldn't Wake Up" by Stephen Gregory
We covered the first volume back in 2017. In the unlikely event you were hiking in the Yukon and missed it, here's the cover and TOC again. You're welcome.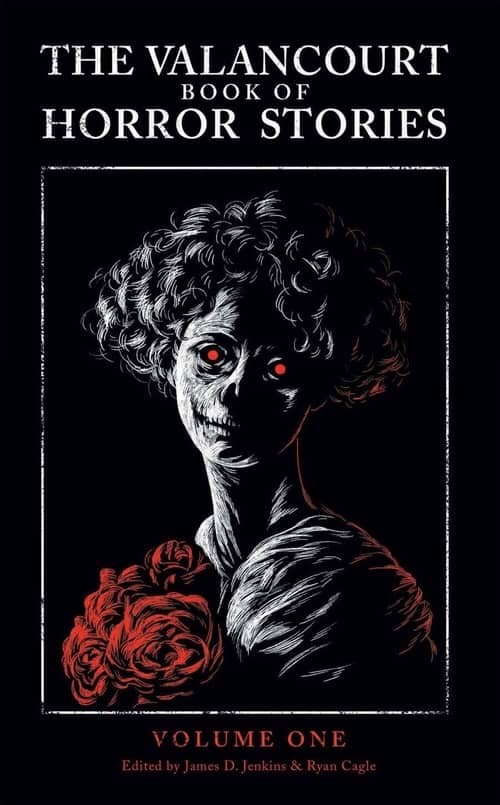 Cover by M. S. Corley
Table of Contents:
Foreword by James D. Jenkins and Ryan Cagle
"Aunty Green" by John Blackburn
"Miss Mack" by Michael McDowell
"School Crossing" by Francis King
"A Psychological Experiment" by Richard Marsh
"The Progress of John Arthur Crabbe" by Stephen Gregory
"The Frozen Man" by John Trevena
"California Burning" by Michael Blumlein
"Let Loose" by Mary Cholmondeley
"Out of Sorts" by Bernard Taylor
"The Head and the Hand" by Christopher Priest
"The Ghost of Charlotte Cray" by Florence Marryat
"The Grim White Woman" by M. G. Lewis
"The Terror on Tobit" by Charles Birkin
"Furnished Apartments" by Forrest Reid
"Something Happened" by Hugh Fleetwood
"The Tarn" by Hugh Walpole
"The Gentleman All in Black" by Gerald Kersh
Valancourt Books has produced some really great books for dark fantasy and horror fans over the past few years. Our recent coverage includes:
Bringing Neglected Classics Back Into Print: The Horror Catalog of Valancourt Books
The Late Breakfasters and Other Strange Stories by Robert Aickman
A Southern Tale of Spectral Revenge: Cold Moon Over Babylon by Michael McDowell
Nathan Ballingrud on Robert Marasco's Burnt Offerings
Stories of the Strange and Sinister by Frank Baker
The Great White Space by Basil Copper
The Valancourt Book of Horror Stories, Volume One
The Valancourt Book of Horror Stories, Volume Three will be published by Valancourt Books on October 2, 2018. It is 228 pages, priced at $29.99 in hardcover, $15.99 in trade paperback, and $7.99 for the digital edition. The cover is by M. S. Corley.
See all our recent Future Treasures here.