Future Treasures: Stories of the Strange and Sinister by Frank Baker
Future Treasures: Stories of the Strange and Sinister by Frank Baker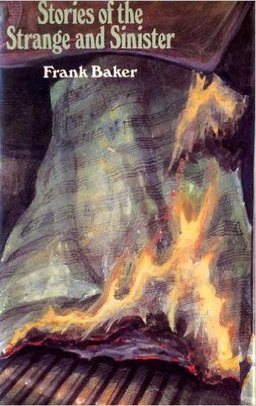 I first discovered Valancourt's marvelous 20th Century Classics line when I stumbled on their booth at the 2014 World Fantasy convention in Washington D.C.. I was so impressed, in fact, that I wrote up a lengthy survey of their back catalog as soon as I got home.
Valancourt has been bringing neglected horror and thriller classics back into print in handsome new editions for years now. Their latest subject is Frank Baker, whose first novel, The Twisted Tree, was published in 1935. He published an odd little book titled The Birds in 1936… it sold only about 300 copies, and Baker labeled it "a failure." It likely would be utterly forgotten today, if Alfred Hitchcock had not turned it into a hit with his 1963 horror film of the same name.
Perhaps Baker's most successful work was Miss Hargreaves (1940), a comic fantasy in which two young people invent a story about an elderly woman, only to find that their imagination has brought her to life. He published more than a dozen others, including Mr. Allenby Loses the Way (1945), Embers (1947), My Friend the Enemy (1948) and Talk of the Devil (1956), before his death in 1983.
Stories of the Strange and Sinister is his only collection. It was first published in 1983 (see cover at right), and has long been out of print.
The new edition will be published by Valancourt on March 15, 2016. It is 184 pages, priced at $16.99 in trade paperback and $7.99 for the digital version. See more details at the Valancourt website.
See all of our coverage of the best in upcoming fantasy here.