New Treasures: The Valancourt Book of Horror Stories, Volume One, edited by James D. Jenkins and Ryan Cagle
New Treasures: The Valancourt Book of Horror Stories, Volume One, edited by James D. Jenkins and Ryan Cagle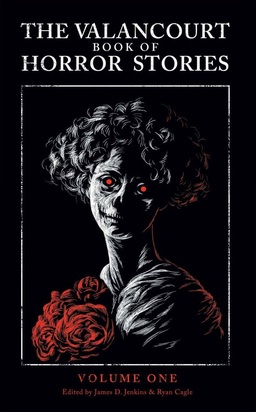 Now here's an interesting idea — a collection of horror stories showcasing the work of a single publisher.
How appealing is that? Depends on the publisher. In the case of Valancourt Books, an independent small press specializing in the rediscovery of rare, neglected, and out-of-print Gothic, Romantic and Horror fiction, it's very appealing indeed. Here's a snippet from the Editor's Forward to give you a taste.
Since 2005, Valancourt Books has made available almost 40 neglected classics by dozens of authors, most of them out of print for decades, sometimes even for a century or two. Our catalogue includes Gothic novels from the late 1700s and early 1800s, Victorian 'penny dreadfuls' and 'sensation' novels, vintage mystery and horror fiction from the 1920s, '30s and '40s, rediscovered gay interest fiction from the mid-20th century, and more recent horror and science fiction from the 1970s, '80s and '90s. The idea behind this anthology was, "What if we distilled the best of each part of our catalogue into a single volume? What would a horror anthology spanning two centuries, and featuring only Valancourt authors, look like?"

This book has something for fans of each section of our catalogue. Those who have enjoyed our Gothic Classics series will surely find Matthew Gregory Lewis's rare ghost story in verse, "The Grim White Woman," to their liking. If, like us, you love a good, old-fashioned Victorian horror story, you'll relish the creepy tales we've included by authors hugely popular in the day but now little known, like Florence Marryat, Richard Marsh and Mary Cholmondeley. Readers who have appreciated our efforts to rediscover lost gay fiction will be pleased to find contributions from authors such as Forrest Reid, Hugh Walpole and Francis King in this volume. Of course, no horror anthology would be complete without stories from some of the great contemporary masters of horror like Michael McDowell, Bernard Taylor and Stephen Gregory. But perhaps the biggest surprise for some readers will be the excellent tales by writers not normally thought of as "horror authors," like Christopher Priest, Michael Blumlein and Francis King.
Here's the complete Table of Contents.
Foreword by James D. Jenkins and Ryan Cagle
"Aunty Green" by John Blackburn
"Miss Mack" by Michael McDowell
"School Crossing" by Francis King
"A Psychological Experiment" by Richard Marsh
"The Progress of John Arthur Crabbe" by Stephen Gregory
"The Frozen Man" by John Trevena
"California Burning" by Michael Blumlein
"Let Loose" by Mary Cholmondeley
"Out of Sorts" by Bernard Taylor
"The Head and the Hand" by Christopher Priest
"The Ghost of Charlotte Cray" by Florence Marryat
"The Grim White Woman" by M. G. Lewis
"The Terror on Tobit" by Charles Birkin
"Furnished Apartments" by Forrest Reid
"Something Happened" by Hugh Fleetwood
"The Tarn" by Hugh Walpole
"The Gentleman All in Black" by Gerald Kersh
Our recent coverage of Valancourt Books includes:
Bringing Neglected Classics Back Into Print: The Horror Catalog of Valancourt Books
The Late Breakfasters and Other Strange Stories by Robert Aickman
A Southern Tale of Spectral Revenge: Cold Moon Over Babylon by Michael McDowell
Nathan Ballingrud on Robert Marasco's Burnt Offerings
Stories of the Strange and Sinister by Frank Baker
The Great White Space by Basil Copper
The Valancourt Book of Horror Stories, Volume One was published by Valancourt Books on October 4, 2016.