Origins Game Fair: Origins Awards
Origins Game Fair: Origins Awards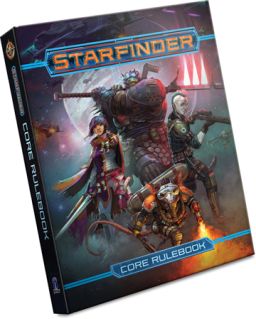 Last week and weekend, gamers descended upon the city of Columbus, OH, for Origins Game Fair. Running from June 13 to 17 – Wednesday through Sunday – the event is five solid days focused on playing some of the best games out there. And this year was my first time attending.
I have pretty extensive experience with smaller literary conventions, and I've gone to GenCon every year for about a decade at this point, so Origins felt pretty familiar to me. It filled the Columbus Convention Center, but had a smaller and less commercial feel than GenCon, on some level. There is more emphasis on playing games than on big marketing pushes, new releases, or even really game sales. The exhibit hall is a fraction the size of that at GenCon, and many major publishers don't even have a sales presence at the convention.
My son turned 13 on Friday and the trip to Origins was part of his birthday present. Turns out that he wanted to spend all day on Saturday playing through three Starfinder sessions … which I suppose explains why the game won the Fan Favorite Best Roleplaying Game category in the Origins Awards.
The official Origins Awards for best games of the year, selected by the Academy of Adventure Gaming Arts and Design, were:
Our very own Howard Andrew Jones raved about Xanathar's Guide to Everything in January, and I definitely agree that it's a great book. (More recently, he and I have both sung the praises of Mordenkainen's Tome of Foes, so expect it to be a contender, at least, for the Best Roleplaying Supplement category next year.)
This year, I don't have experience with most of the winners in the other categories. I could go on about how awesome the Terraforming Mars organizer is. That isn't a joke. It's a phenomenal improvement over some design features of the base game. But, really, I'll spare you. If you like Terraforming Mars, though, it's well worth it.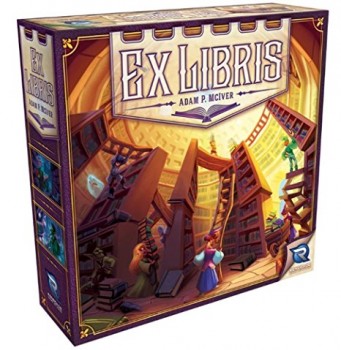 Though I haven't played Ex Libris, I saw it at the Renegade Games Studios booth at GenCon last year and was very intrigued. Renegade Games Studios is probably best known for their tile placement game Lanterns: The Harvest Festival and then for the deck-building and dungeon-exploring game Clank! and its various expansions and the sequel Clank! in! Space! (which has its own upcoming expansion). Ex Libris is a card game built around the premise that you are a rare book collector in a fantasy town which, now that I think about it, makes me suspect that it might be a book about our very own John O'Neill. The Renegade Games Studios website has a link to the rulebook and to videos that outline the game play, so definitely go check those out. Or, if you're already familiar with Ex Libris or just want to test it out for yourself, you can just buy it.
Renegade Game Studios also had some great Free RPG Day resources available for their two new roleplaying games, Overlight and Kids on Bikes … but I'll cover both of those in my next installment, when I focus on some of the new games that I saw at Origins Game Fair