Birthday Reviews: Anne Harris's "The House"
Birthday Reviews: Anne Harris's "The House"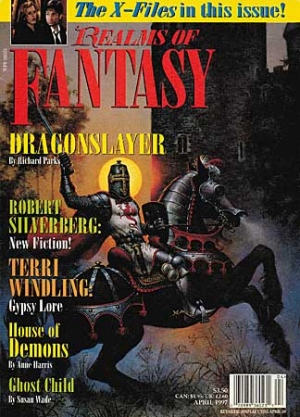 Anne Harris was born on May 2, 1964.
Harris's first novel was The Nature of Smoke. In 1999, Harris received the Gaylactic Spectrum Award for her novel Accidental Creatures and her book Inventing Memory appeared on the 2005 James Tiptree, Jr. Award Long List. Her short story "Still Life with Boobs" was on the 2006 Nebula Award ballot for Best Short Story. More recently, she published the novels Amaranth and Ash and All the Colors of Love using the pseudonym Jessica Freely, and the novels of the Libyrinth sequence using the name Pearl North.
In "The House," Harris creates a self-contained society that has arisen after some sort of undefined event which changed the nature of those who inhabited the house. Harris is never quite clear about what is happening in the titular house, or at least now who it is happening to. The house is apparently abandoned except for some sort of feral creatures living in it, possibly human, possibly animal. Some of them seem catlike, others snakelike, but their memories indicate some level of sentience and possibly humanity in their background.
The house's inhabitant live in a strange game of King of the Mountain, which each of them attempting to gain access to the attic space and the windows onto the world which exist up there, a position held at the opening of the story by Azazel. In the story the main rivalry is between Harris's narrator and Gustov, who seems to think he knows how to reach the attic and overthrow Azazel.
Because the concept of the House and its inhabitants is never really described to the reader, although the characters do seem to have a reasonably complete understanding of their situation, the story doesn't entirely work if the reader tries to understand exactly what the situation is or what the inhabitants are. If the reader just accepts the house as a location for a quest and challenge between the narrator, Gustov, and Azazel, or even as a metaphor, the story works much better.
Reviewed in its only publication in the magazine Realms of Fantasy, edited by Shawna McCarthy, April 1997.
---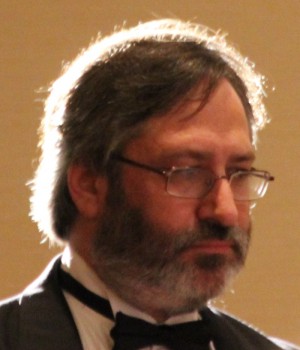 Steven H Silver is a sixteen-time Hugo Award nominee and was the publisher of the Hugo-nominated fanzine Argentus as well as the editor and publisher of ISFiC Press for 8 years. He has also edited books for DAW and NESFA Press. He began publishing short fiction in 2008 and his most recently published story is "Doing Business at Hodputt's Emporium" in Galaxy's Edge. Steven has chaired the first Midwest Construction, Windycon three times, and the SFWA Nebula Conference 5 times, as well as serving as the Event Coordinator for SFWA. He was programming chair for Chicon 2000 and Vice Chair of Chicon 7. He has been the news editor for SF Site since 2002.