Looking at the Density of Comic Book Page Layouts
Looking at the Density of Comic Book Page Layouts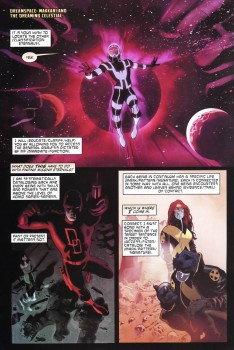 I may have picked the most boring blog post title in history, but this is something I've been thinking a lot about lately.
I was listening to Kieron Gillen's excellent podcast Decompressed. Decompressed is a look under the hood at the craft of comic book creation and in the 4th one, he interviewed Matt Fraction and David Aja, the creative team behind Marvel's Hawkeye from 2012. During the episode, Matt Fraction mentioned that Hawkeye was meant to feel different from most of the mainstream comics at the time, especially with respect to how much compression there was.
[Click the images for Jack Kirby-sized versions.]
He specifically noted Marvel's Master of Kung-Fu from the 1970s as an example of readers feeling like they got a lot of story, even though there were only 17 pages of comic, including splash pages. So, I set out to investigate this myself.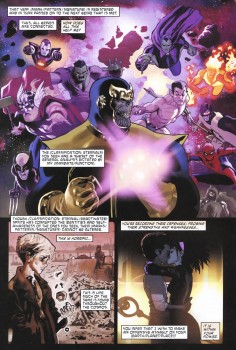 I did a quick look at mainstream comics with modern pacing and layout sensibilities. For example, you see above Neil Gaiman and Daniel Acuña's Eternals from 2008.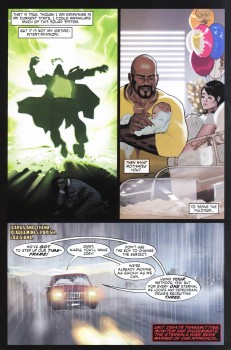 Many of the early pages of issue #1 are 3 panels, and sometimes 4, although as the issue picks up speed, later pages are 6 and even 7 panels.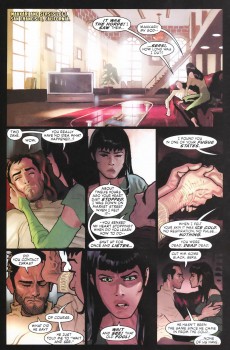 The panel count goes up for both visual exposition (below) and heavier dialogue (above), but nowhere in the issue do we get big paragraphs of dialogue or captions as we did in the 1970s and 1980s.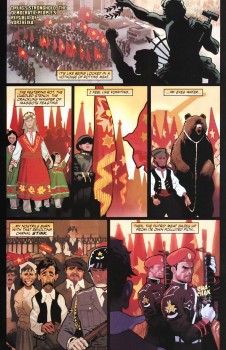 Civil War from 2006 by Mark Millar and Steve McNiven has a similar panel pacing: 4 panels per page at the beginning and even the battle scenes having only 6 panels.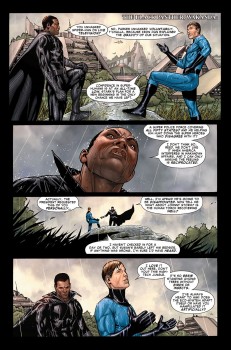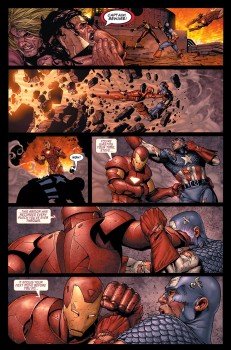 This modern pacing and decompression contrasts sharply with what had been going on in Master of Kung-Fu in the mid-1970s. Doug Moench and Paul Gulacy were stuffing the pages not only with panels, but with words. The next three images are from Master of Kung-Fu #22, and I wanted to show a tense set-up scene of 10 panels, the action page that follows with 9 panels (or 8 panels and an inset panel), and then a 'quiet' page with only 5 panels.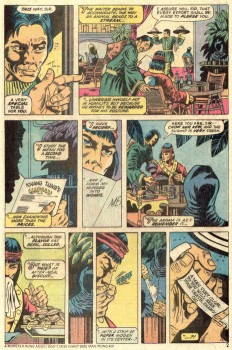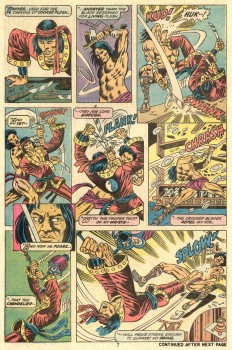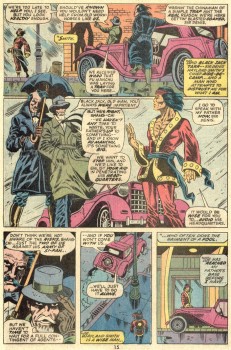 So there are a ton of words on the page, but we should park that storytelling choice. We'll come back to it when looking at the Hawkeye layouts. Below are some remarkable pages from Master of Kung-Fu #23 with a record-setting 12, 13, and 15 panels.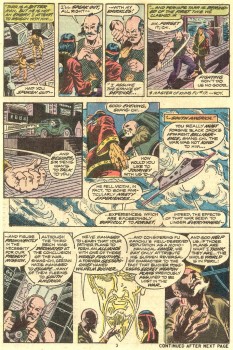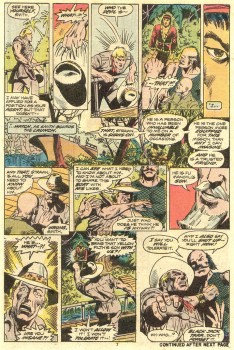 It's interesting to look at these without looking at the words and seeing how effective the story is being told visually. I think that Gulacy is doing a good job of telling the story, but that the pages are just crowded, so that any individual panel communicates, but they're just small.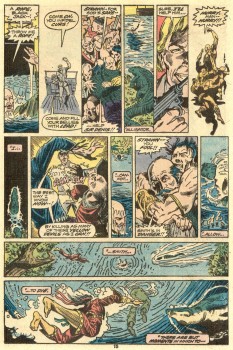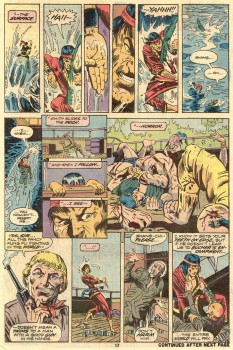 So, after looking at old Master of Kung-Fu issues, I could very much see Matt Fraction's point that there's a lot of story in every issue. And now comparing the layouts in the 2012 Hawkeye series, we can see that his scripts and Aja's art did something similar, but with modern sensibilities.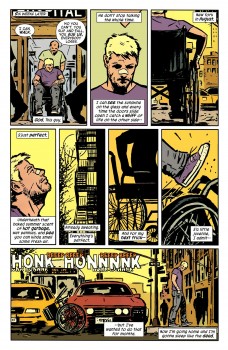 Eight panels in a page (above) is a lot by modern standards, but the brevity of the first person captioning leaves more space for the art to tell the story. Moreover, comparing Aja to Gulacy made me realize how Aja is able to use negative space, whereas Gulacy couldn't, just because of the density of the art.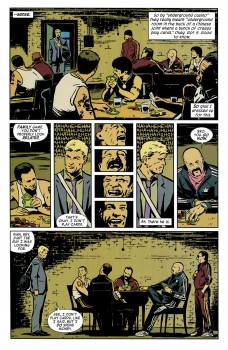 The pages above and below have 10 panels, double the sort of modern upper limit, but it feels like there's a lot of story without loss of clarity, nor a feeling of crowding.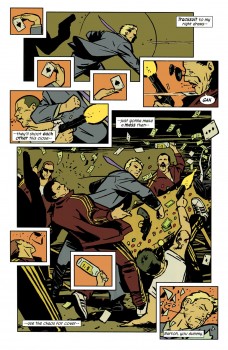 The Hawkeye pages below have 12 and 24 panels respectively, and the lack of words and use of negative space in the first page keep things clean. In the second, the panels separate the beats, so that the banter has an authentic feel and sense of timing.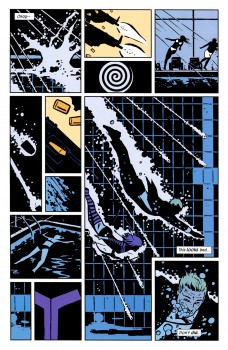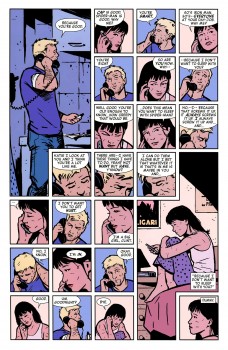 I had fun looking at this part of the comic craft and really recommend Kieron Gillen's podcast if you're interested in hearing more about how comics are made. In fact, there's enough material in just this topic for me to come back to it again, maybe with friends.
---
Derek Künsken's first science fiction novel, The Quantum Magician will be out from Solaris Books in October in English. The novel will also be out in late spring in Mandarin and Derek will be a special guest at the first Asia-Pacific SF Conference in Beijing in mid-May. He tweets from @derekkunsken if you want to see occasional tweets about science and comics.