Birthday Reviews: Jack Womack's "Audience"
Birthday Reviews: Jack Womack's "Audience"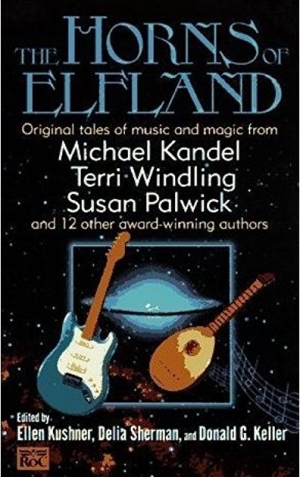 Jack Womack was born on January 8, 1956. His novel Elvissey, the fifth book in his six-book Dryco series, received the Philip K. Dick Award in 1994, tying with John M. Ford's Growing Up Weightless. Womack has also worked in New York as a publicist in the publishing industry.
"Audience" was written for the anthology The Horns of Elfland, edited by Ellen Kushner, Delia Sherman, and Donald G. Keller. It was reprinted in Ellen Datlow & Terri Windling's The Year's Best Fantasy and Horror: Eleventh Annual Edition the next year and again in 2001 by Mike Ashley in The Mammoth Book of Fantasy. The story was nominated for the World Fantasy Award.
"Audience" was originally written for an anthology about music and Womack took that idea and decided to explore the importance and ephemeral nature of sound. His character tries to seek out smaller museums when traveling, avoiding the large, well-known places like the Louvre in favor of out of the way places which offer unknown exhibits. One of these museums is the Hall of Lost Sounds, which contains small rooms which allow visitors to hear collected sounds which no longer can be heard in their natural place.
Just as Proust noted how smells can trigger memories, Womack uses sounds to do the same thing. His curator gives a tour of the museum, commenting on where in his own life each of the lost sounds come from. The story also points out that sounds can change over time. A person's voice as a teenager sounds different from their voice as an adult, and without recordings, completely vanishes. Even with recordings, the way a person hears their own voice can never be recaptured.
"Audience" is less a story and more a slice of life rumination which teaches the reader to examine their senses and memories in new ways.
Reprint reviewed in the anthology The Year's Best Fantasy and Horror: Eleventh Annual Edition, edited by Ellen Datlow & Terri Windling, St. Martin's Press, 1998.
---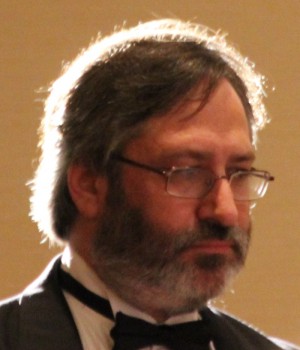 Steven H Silver is a fifteen-time Hugo Award nominee and was the publisher of the Hugo-nominated fanzine Argentus as well as the editor and publisher of ISFiC Press for 8 years. He has also edited books for DAW and NESFA Press. He began publishing short fiction in 2008 and his most recently published story is "Big White Men—Attack!" in Little Green Men—Attack! Steven has chaired the first Midwest Construction, Windycon three times, and the SFWA Nebula Conference 5 times as well as serving as the Event Coordinator for SFWA. He was programming chair for Chicon 2000 and Vice Chair of Chicon 7. He has been the news editor for SF Site since 2002.