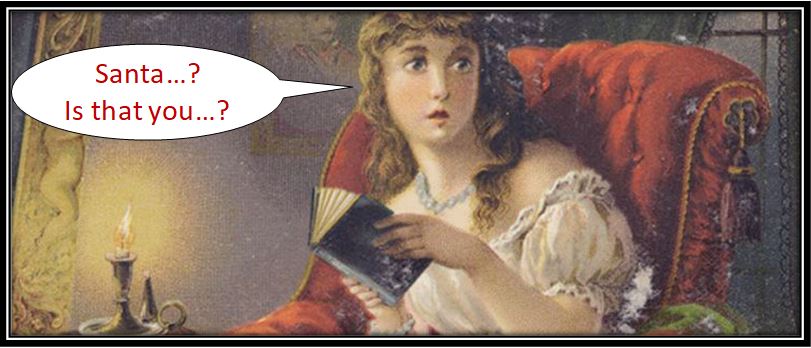 This week I came across a fascinating article at Smithsonian.com about the long-forgotten association between Christmas and ghost stories. Okay, maybe not that long forgotten as quite a lot of us indulge in some version of Charles Dickens' 1843 classic, A Christmas Carol this time of year (Scrooged anyone?)
But mostly, that's about as far as it goes.
For the last hundred years, we have kept ghosts in their place, letting them out only in October, but it wasn't always this way. The holidays belonged to a once-rich, now mostly forgotten tradition of telling ghost stories. Dickens' supernatural yuletide terror was no outlier, since for much of the 19th century the winter season was indisputably associated with the supernatural.
The Smithsonian article explains:
Telling ghost stories during winter is a hallowed tradition; a folk custom stretching back centuries, when families would wile away the winter nights with tales of spooks and monsters. Based in folklore and the supernatural, it was a tradition the Puritans frowned on, so it never gained much traction in America. Washington Irving helped resurrect a number of forgotten Christmas traditions in the early 19th century, but it really was Dickens who popularized the notion of telling ghost stories on Christmas Eve. The Christmas issues of the magazines he edited, Household Words and (after 1859) All the Year Round, regularly included ghost stories — not just A Christmas Carol but also works like "The Chimes" and "The Haunted Man," both of which also feature an unhappy man who changes his ways after visitation by a ghost. Dickens' publications, which were not just winter-themed but explicitly linked to Christmas, helped forge a bond between the holiday and ghost stories; Christmas Eve, he would claim in "The Seven Poor Travellers" (1854), is the "witching time for story-telling."
Sadly, telling Christmas ghost stories began losing steam around the turn of the century, largely due to a new tradition which was growing in popularity, brought from across the Atlantic and carried by the huge wave of Scottish and Irish immigrants coming to America: Halloween.
And though I am eternally grateful for that bit of tradition, I do feel we've lost something significant in abandoning our original ghostly pursuits, as did the Victorians apparently. The Smithsonian quotes an editorial written by William Dean Howell for Harper's in the late 1800's regarding the gradual loss of a connection between ghosts and Christmas.
It was well once a year, if not oftener, to remind men by parable of the old, simple truths; to teach them that forgiveness, and charity, and the endeavor for life better and purer than each has lived, are the principles upon which alone the world holds together and gets forward. It was well for the comfortable and the refined to be put in mind of the savagery and suffering all round them, and to be taught, as Dickens was always teaching, that certain feelings which grace human nature, as tenderness for the sick and helpless, self-sacrifice and generosity, self-respect and manliness and womanliness, are the common heritage of the race, the direct gift of Heaven, shared equally by the rich and poor.
As the nights darken and we head towards the new year, filled with anxiety and hope, what better emissaries are there to bring such a message, than the dead?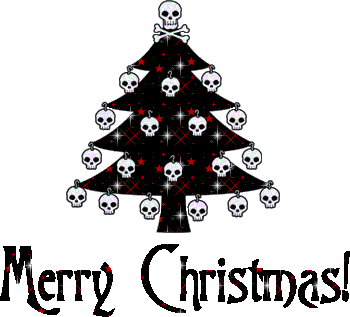 From all of us at Goth Chick News and the staff of Black Gate, here's wishing you and yours a wonderful and story-filled holiday season.