Alfred Bester on "My One Demented Meeting with the Great John W. Campbell, Jr."
Alfred Bester on "My One Demented Meeting with the Great John W. Campbell, Jr."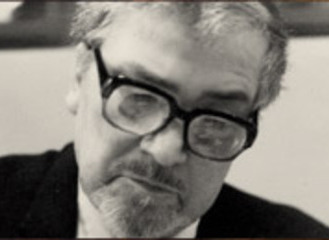 I'm a long-time student of science fiction history, and I enjoy reading it whenever I can. On the train yesterday I read "My Affair with Science Fiction," a delightful bit of memoir by the great Alfred Bester, author of The Demolished Man and The Stars Our Destination. It contains one of the most revealing tidbits on John W. Campbell I've ever read.
I wrote a few stories for Astounding, and out of that came my one demented meeting with the great John W. Campbell, Jr. I needn't preface this account with the reminder that I worshipped Campbell from afar… I sent off another story to Campbell, one which no show would let me tackle. The title was "Oddy and Id" and the concept was Freudian… Campbell telephoned me a week later to say that he liked the story but wanted to discuss a few changes with me. Would I come to his office?….

Campbell arose from his desk and shook hands. I'm a fairly big guy but he looked enormous to me, about the size of a defensive tackle. He was dour and seemed preoccupied by matters of great moment. "You don't know it," Campbell said, "you can't have any way of knowing it, but Freud is finished…"

"Oh come now, Mr. Campbell. Surely you're joking."

"I have never been more serious in my life. Freud has been destroyed by one of the greatest discoveries of our time. Dianetics… Come and have lunch."

We sat down at a small table while he continued to discourse on dianetics, the greatest salvation of the future when the world would at last be cleared of its emotional wounds. Suddenly he stood up and towered over me. "You can drive your memory back to the womb," he said. "You can do it if you release every block, clear yourself and remember. Try it."

"Now?"

"Now. Think. Think back. Clear yourself. Remember! You can remember when your mother tried to abort you with a button hook. You've never stopped hating her for it."

Around me there were cries of "BLT down, hold the mayo. Eighty-six on the English. Combo rye, relish. Coffee shake, pick up." And here was this grim tackle standing over me, practicing dianetics without a license. The scene was so lunatic that I began to tremble with suppressed laughter. I prayed. "Help me out of this, please. Don't let me laugh in his face. Show me a way out." God showed me.
"My Affair with Science Fiction" originally appeared in Harry Harrison's 1974 anthology Nova 4, three years after Campbell died. It's been reprinted a handful of times, including in Hell's Cartographers (1975), and Bester's collection Starlight (1976). The Stars My Destination is included in the Library of America's gorgeous boxed set American Science Fiction: Nine Classic Novels of the 1950s, and you can read "My Affair with Science Fiction" online at the Library of America here. It's long but well worth the read.