Literary Wonder & Adventure Podcast: Halloween Special 2017
Literary Wonder & Adventure Podcast: Halloween Special 2017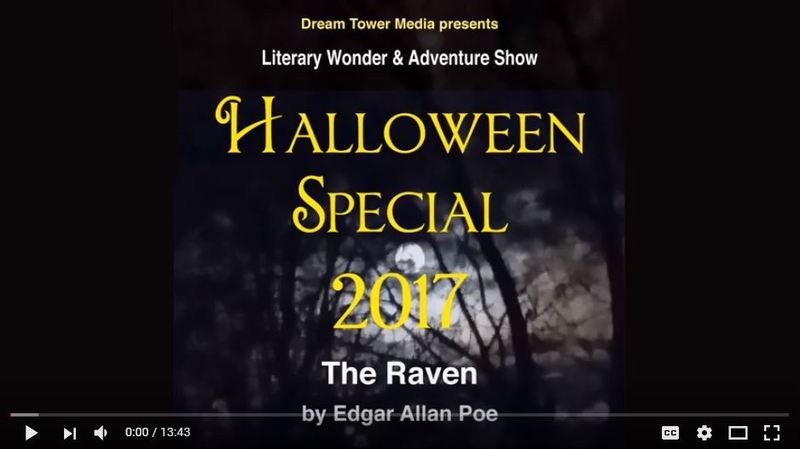 If you're even an irregular Black Gate reader, you've probably seen our previous coverage of Robert Zoltan's excellent Literary Wonder & Adventure podcast. As we've mentioned, calling it a podcast doesn't do it justice, as it's really a professionally-produced radio show set in the dimension-hopping Dream Tower (with a talking raven). It doesn't hurt that the host has a habit of interviewing talent associated with Black Gate, including bloggers Ryan Harvey and Rich Horton, and our Managing Editor Howard Andrew Jones. My favorite previous episodes include:
Edgar Rice Burroughs, A Conversation with Ryan Harvey
J.R.R. Tolkien, Master of Modern Mythology: A Conversation with Author Scott Oden
Robert E. Howard, Master of Sword & Sorcery: A Conversation with Author Howard Andrew Jones
The Golden Age of Science Fiction, Part II: A Conversation with Rich Horton
Of course, if your sidekick is a raven, it seems natural that your Halloween special should be an adaptation of Edgar Allan Poe's The Raven, one of the most famous poems in the English language, and that's exactly what they get up to in the latest episode. The 2017 Halloween Special of the Literary Wonder & Adventure Podcast features top notch performances from Zoltan and Edgar the Raven… as well as a few surprise trick-or-treaters. Listen to the complete radio show here.