Literary Wonder & Adventure Podcast Presents: Edgar Rice Burroughs, A Conversation with Ryan Harvey
Literary Wonder & Adventure Podcast Presents: Edgar Rice Burroughs, A Conversation with Ryan Harvey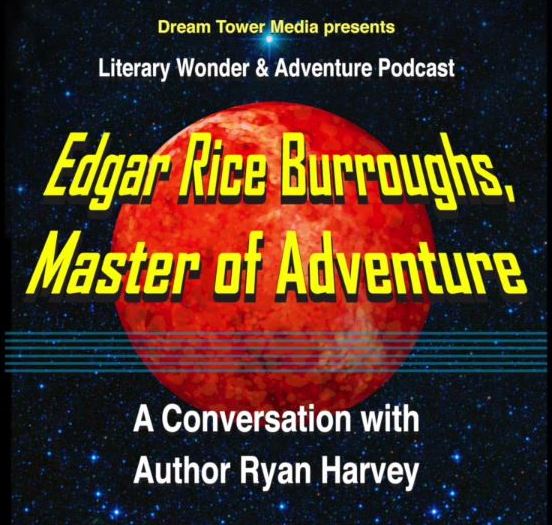 Dream Tower Media, the mad geniuses behind The Blue Lamp by Robert Zoltan (which Fletcher Vredenburgh called "marvelous… a full sound production, like a radio show"), have released Episode 2 of their new audio series, the Literary Wonder & Adventure Podcast. The title is spot on, as this one-hour episode is a thoroughly entertaining and far-ranging discussion of the great Edgar Rice Burroughs, featuring Robert Zoltan and Black Gate's own Ryan Harvey.
Like The Blue Lamp, this is no typical podcast, but an imaginatively designed (and frequently hilarious) radio show set in the windswept Dream Tower (with a talking raven). But stellar production aside, the real star of the show is the always-interesting Ryan Harvey, whose deep knowledge and profound enthusiasm for his subject prove infectious. Even if you're not an Edgar Rice Burroughs fan, you will be by the end their discussion. Terrific stuff.
I was also pleased to hear that the Literary Wonder & Adventure Podcast will be produced on a regular schedule. Robert tells us:
I made a real effort to create something unique and engaging, almost like a MST 3000 feel, that would be an ongoing serial. The third episode in February is going to be Orcs!: A Conversation with Historical Fantasy Author Scott Oden.
Great news! Check out all the episodes of the Literary Wonder & Adventure Podcast here.