July/August Issue of Black Static Now Available
July/August Issue of Black Static Now Available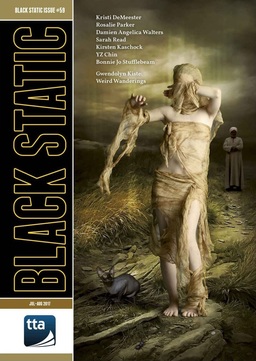 British horror magazine Black Static #59, cover-dated July/August 2017, is now available. Over at Tangent Online, Jennifer Burroughs offers a detailed review of the entire issue, including "Ghost Town" by Bonnie Jo Stufflebeam.
"Ghost Town" is a story of dark magic and gruesome secrets that explores the difficult question of what the living owe the dead… A river full of a strange substance flows around a small town haunted by thousands of ghosts, the economy fueled by a black market for human bodies. Three years ago, the body of Rae's dead wife, Emily, was stolen, which has prevented Emily's spirit from fully passing on. She haunts Rae every night…

Stufflebeam has imagined a strange place full of horrors caused both by the power of the river and simple human ingenuity. She raises an interesting question about what people would do in a reality where the dead need a corpse, any corpse, in order to leave the physical world, and there are more ghosts than corpses. This is an eerie tale that leaves the reader with several layers of meaning to contemplate.
And "Endoskeletal" by Sara Read
A well-executed, nightmarish tale of body horror. Ashley, an ambitious archaeologist, ignores rules of policy and respect for a strange discovery found in a Swedish mountain cave, where a strange burial has been hidden away for tens of thousands of years. She finds several jars inexplicably sealed after all this time, and takes one back to the lab, setting off a horrifying chain of events…

Not a story for the squeamish, "Endoskeletal" reads like a fevered nightmare full of warnings about foolish mistakes.
Read the complete review here.
This issue contains seven stories:
"When We Are Open Wide" by Kristi DeMeester
"The Body Is Concentrated Ground" by Kirsten Kaschock
"The Dreaming" by Rosalie Parker
"Here, Only Sorrow" by Damien Angelica Walters
"Ghost Town" by Bonnie Jo Stufflebeam
"Endoskeletal" by Sara Read
"To Dance is Feline" by Yz Chin
The regular columns are Notes From the Borderland by Lynda E. Rucker and Into the Woods by Ralph Robert Moore, plus two review columns: Blood Spectrum by Gary Couzens (DVD/Blu-ray reviews); and Case Notes by Peter Tennant (book reviews).
Issue 59 is nearly 100 pages and comes packed with new dark fantasy and horror, and top-notch art. Black Static is the sister magazine of Interzone (see the latest issue here); both are published by TTA Press in the UK. The distinguished Andy Cox is the editor of both.
As usual, the magazine is filled with eye-catching b&w art. Black Static is consistently one of the sharpest looking magazines on the racks. Here's the opening spread for "When We Are Open Wide" by Kristi DeMeester.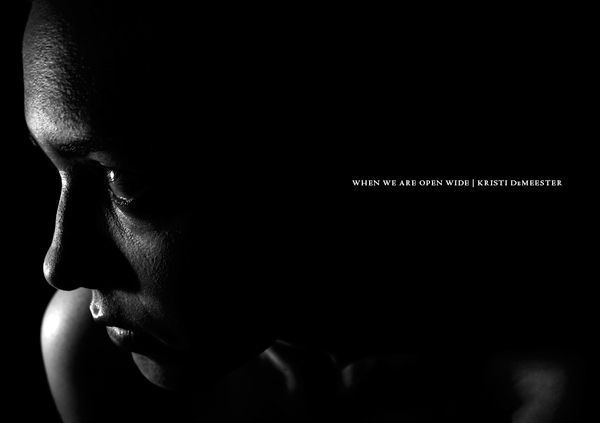 And "Here, Only Sorrow" by Damien Angelica Walters.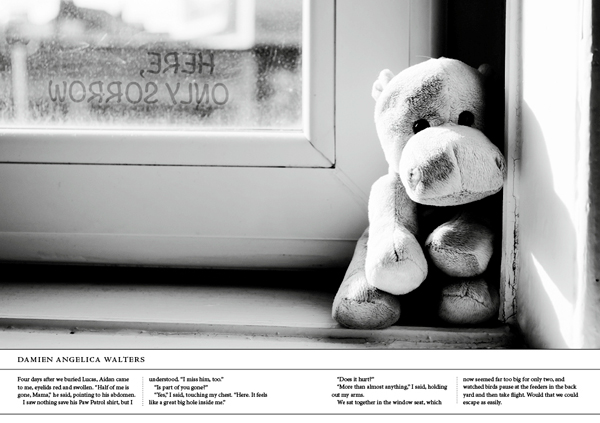 And "Ghost Town" by Bonnie Jo Stufflebeam.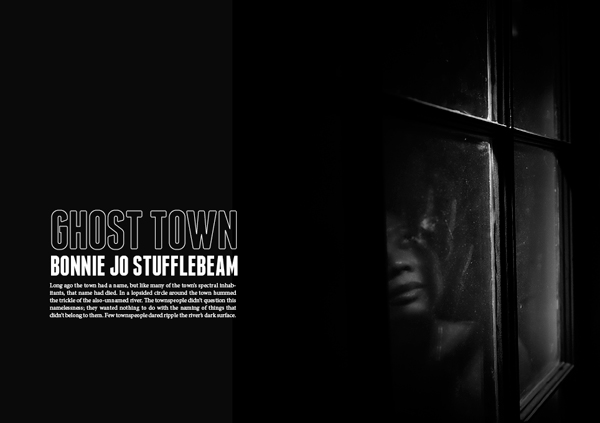 And "Endoskeletal" by Sarah Read.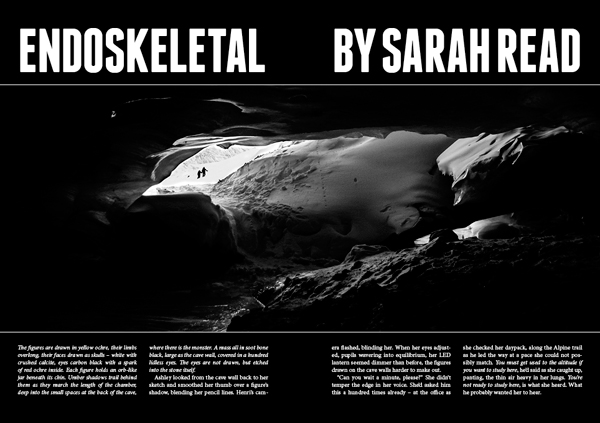 And here's a peek at Gary Couzens's Blood Spectrum DVD/Blu-ray review column.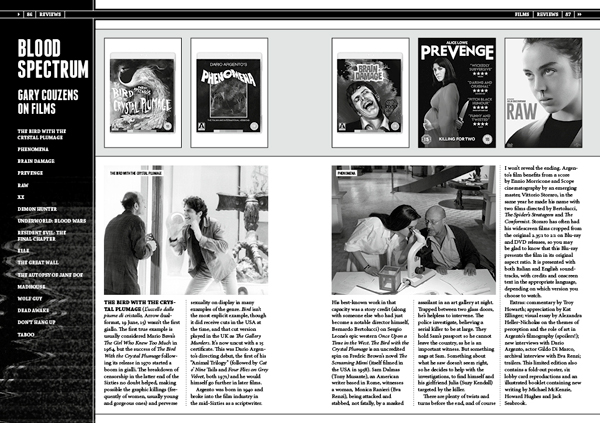 See more details and excerpts from issue 59 at the TTA website.
Black Static is edited by Andy Cox, and published by TTA Press. Issue #59 is cover-dated July/August 2017. It is 96 pages, priced at £4.99. Copies are usually around $9.99 here in the US. A six-issue subscription is £27 (UK) and £33 in the US. Order right from the TTA Press website.
We last covered Black Static with issue #56
See our July Magazine Rack here, and all of our recent magazine coverage here.