Goth Chick News: Chas Kline Makes a Friend… Literally
Goth Chick News: Chas Kline Makes a Friend… Literally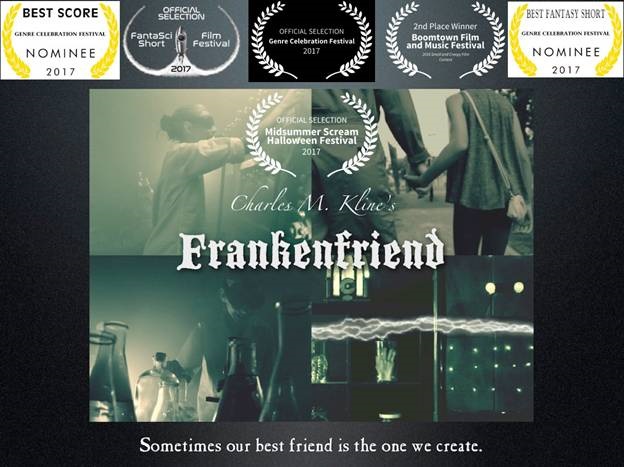 As you likely know, the staff at Black Gate has the distinct honor and pleasure to witness the passion that goes into the creative process. We get early looks at everything from books to movies, and comics to gaming. Each and every effort is the result of someone making the decision to put their imagination and creativity on display for the world to enjoy or possibly to pick apart – but in the mind of the creator, the risk is worth the reward.
Back in 2000 when I began contributing to the print version of Black Gate, I submitted a rather scathing review of a new author's work. True, it was my opinion and to this day I stand by my comments, but I never stopped feeling bad about delivering this critical feedback in a public forum. That new author made a leap of faith sending his work to Black Gate and I feel my review disrespected the creative process.
Since that point, if I truly am not a fan of something that is sent to me, I simply do not tell you about it. And if pressed by the creator, I will share my thoughts with them privately, but never here.
So what's the point of telling you this?
It's a typical GCN setup of course and a way to tell you that if I write about a topic, it's because I truly believe it's something you need to experience for yourself. And in a rare case, that your need is more important than say, Tom Cruise' ego or the collective commercial power of the Twilight franchise.
So with this in mind, I invite you back to last week when I reintroduced you to the wonderful, twisted world of Charles M. Kline in the form of his latest book, The 12 Frights of Christmas. At that time, I also said we'd talk about Mr. Kline again this week in the context of his short film, Frankenfriend.
About a year ago, a colleague and friend of Kline's contacted him about participating in something called the "Small and Creepy Film Contest." Sponsored by the Boomtown Film and Music Festival (in Beaumont, TX), this particular contest was accepting entries for films that were four minutes or less, including credits. Each film also needed to pay homage to the creepy, offbeat style of screenwriter Caroline Thompson, best known for writing Edward Scissorhands as well as co-writing the screenplays for The Addams Family, The Nightmare Before Christmas, and The Corpse Bride. Ms. Thompson was also the contest judge.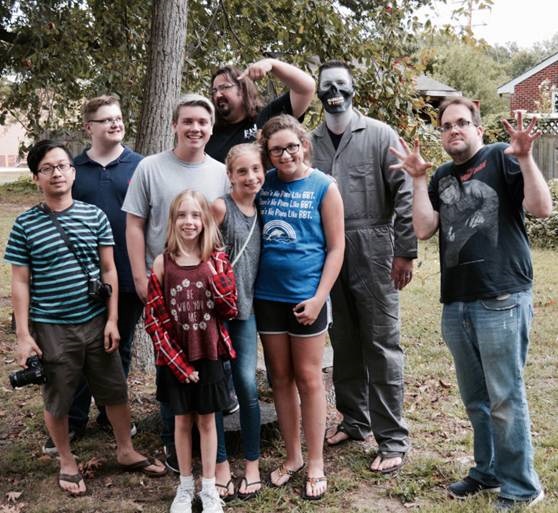 Cast and crew of Frankenfriend
Kline went to work in his garage building set pieces and recruited five actors (four kids and one adult), a cinematographer / assistant director, a special make-up FX artist, and a production assistant / behind-the-scenes photographer and shot all the footage in one hectic day. With filming complete, Kline spent the next few days working with his editor on the final cut, and tapped a co-worker with a "radio voice" to record the voice-over narration. Since neither time, nor budget nor the local Spirit Halloween store provided Kline with the opportunity to put his hands on a Van de Graaff generator or Jacob's Ladder Climbing Arc, he created his own crazy electric gizmo using craft foam, plastic and pre-keyed footage of a green screen electric surge he found on Youtube.
Kline submitted his 3 minute, 20 second entry entitled Frankenfriend, just under the wire for the contest deadline. Check it out for yourself…
So what happened? He took second place, to which I must cry havoc and let slip the dogs of war…
Well no, but I will confess that I think Frankenfriend is magical in an Ed Wood / Tim Burton kind of way, right down to the rhyming narration. Something tells me you and I have discovered something special in Charles ("M" for Martin) Kline.
I just wanted you to know.
Have a comment or question? Post it here or drop a line to sue@blackgate.com.