Goth Chick News: Welcome to the Wonderful, Twisted World of Chas Kline
Goth Chick News: Welcome to the Wonderful, Twisted World of Chas Kline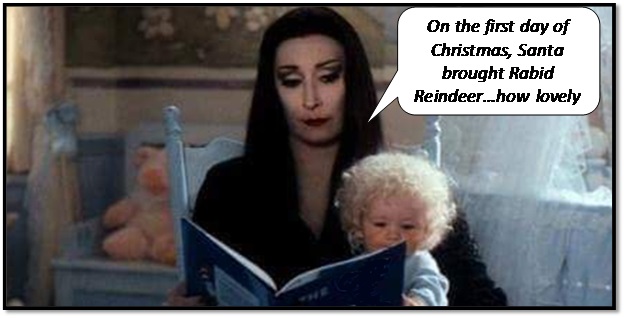 Every time I look through my archives, I realize you and I have been together quite a long time. So first off – thanks.
Thanks to you, I get to meet the coolest of the cool kids who contact Goth Chick News dying (sometimes literally) to get me to broker an introduction between them and the legendary readership of Black Gate.
It was at just such a time, back in December, 2014, that I had the pleasure of bringing you the twisted art and mind of Charles M. Kline. Back then Mr. Kline established the promotional high-water mark for his latest book – he sent me a coffin.
Delivered in a lovely gift bag there was a little tag which read, "A tisket, a tasket, a story in a casket," causing the hands it passed through to be too creeped out to open it. So by the time it reached me, the curiosity alone almost did me in.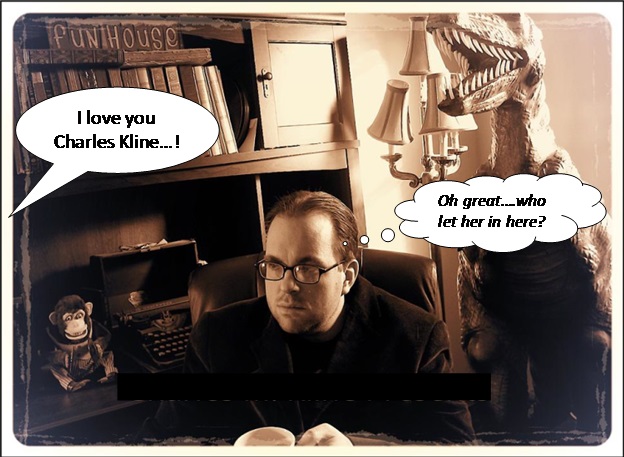 Inside the bag was indeed a casket, silk-lined and all. Inside the casket was an accordion scroll containing pages from Kline's first book entitled: Edgar Allan Paws and the Tell-Tale Tail. Each small page of the beautifully constructed accordion scroll contained a page of the story, complete with illustrations. This version of Poe's tale is populated with animals (cats, mainly) and was… well… awesome. It remains in place of presence within the underground offices of GCN.
At the time, I described the art as the creation of an offspring of Edward Gorey and Charles Addams. As it turns out, Mr. Kline has confirmed wolves raised him until the age of two, when his "real parents" found him while camping in western Montana.
Parentage aside, I have been a rabid Kline fan ever since.
And now in 2017, we are presented with two early holiday gifts which I cannot wait to tell you about.
The first is Kline's latest work, The 12 Frights of Christmas; a Collection of Yuletide Perils which I seriously cannot stop looking at. The best way to describe this hardcover, dust-jacketed tome is as a rated-G, horror version of the classic poem complete with illustrations of which I want to immediately have on twelve tee-shirts. The 12 Frights contain things such as "Gingerdead Men" who were wonderful and sweet until their batter was contaminated with bacteria. And "Nefarious Nutcrackers" who stoically crack nuts… until they don't.
Kline and all his monikers, which not only include author but award-winning writer/producer and playwright, are a delight. You can experience them at his website which I encourage you to take some time to peruse.
But what about that second present you ask?
It comes in the form of a DVD of Kline's most recent award-winning film short Frankenfriend. Now we here at Black Gate know that enormous talent often manifests small; as in short stories, short films, short comics, etc. We feature a lot of that talent here before they get to big for us and won't return our calls unless we go through their publicists or secretaries or agents or whoever…
Sorry – I had a Charlaine Harris flashback there for a moment…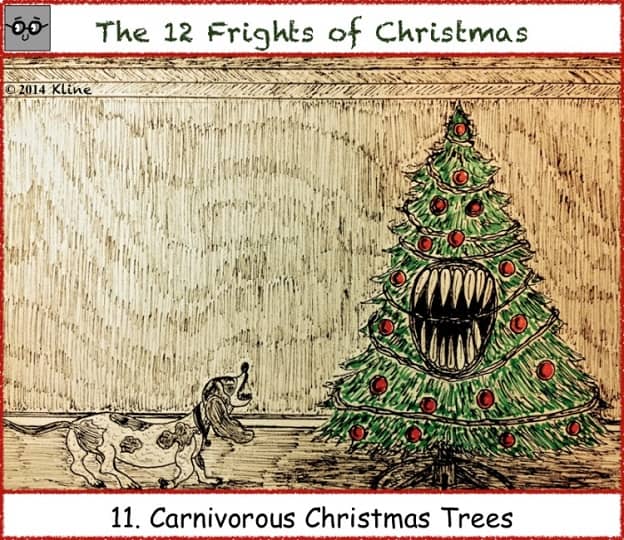 Anyway, I have a sneaking suspicion that we're in at the start of another big thing so I'm going to hold off telling you about Frankenfriend until next week when I can do it justice with a post all its own.
Until then, go check out Kline's work and let us know what you think…
Have a question or comment? Post it here or drop a line to sue@blackgate.com.