The Play's The Thing
The Play's The Thing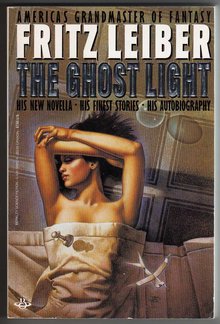 Here at Black Gate we often have posts on films and TV shows as they connect with or pertain to our favorite genre(s). If we don't talk as much (or at all) about live drama, it's probably because there's not as much SF or Fantasy happening on the stage as there is on the screen. I'd think we'd all agree that with a very few exceptions stage effects are simply not equal to the kind of special effects SF and Fantasy often need.
But if we don't see our favourite novels and stories on the stage, we certainly do see the opposite: we see the stage in our novels and stories.
We're all familiar with the "play within a play" concept since we had to read Hamlet in high school. After all, practically every Fred Astaire movie musical is about a musical production, and there can't be anyone alive who doesn't know that Singing in the Rain is about making a movie musical. But again, what I'm looking at here is play-within-the-story. We should note that if we follow in Shakespeare's footsteps, the device has to have purpose. In Hamlet, the play was "the thing to catch the conscience of the king," that is, it played an integral part of the plot. The same should be true if we see the device in a short story or novel.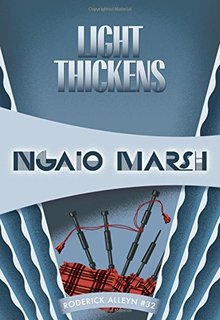 Before I take a look at anything in the Sf or Fantasy genres, however, I want to put in a few words for the mystery novels of Dame Ngaio Marsh, the New Zealand mystery writer and stage director. Her sleuth, Rodrick Alleyn, is not an actor himself, though he is named after one (Ben Affleck played the role of "Ned Alleyn" in Shakespeare in Love)1 Marsh's second novel, Enter a Murderer, has the crime itself take place on stage, a device she was to use many times. One of my favourite Marsh novels is Light Thickens, in which a murder occurs on stage during a performance of the Scottish Play.2 I've seen a number of productions of that particular play, and I'd love to see it as it's staged in the novel – without the murder of course.
One of the earliest stories that made use of actors or acting that I remember reading is Harlan Ellison's "All the Sounds of Fear," in which a famous actor begins to play his roles in reverse order, until he ends up as no one at all. The story reads like a Twilight Zone episode and verges on horror, I think rather than SF or F.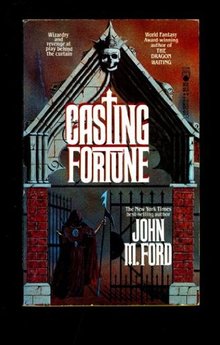 John M. Ford was another writer who frequently used the play-within-a-story device. In Casting Fortune, for one, we get not only the troupe of players, the director, and the playwright, we also get the dramaturge, who's responsible not only for the "book," but for the magical special effects required by the live performance. Ford also makes use of the double entendre of the title, in that the players are casting for their own fortunes.
My own novel, The Soldier King, uses this device as well. Dhulyn and Parno, my mercenary characters, are on the run, and disguise themselves as part of a troupe of players. The play they perform is "The Soldier King" which is being written as the plot unfolds.3
I like to mention Fritz Leiber any chance I get, so it's a pleasure to note that he uses the "play within a story" fairly frequently. Like Ngiao Marsh, he comes by this tendency naturally, since his parents were both actors, and Leiber himself apparently appeared on both stage and screen. I'm sure we all have our own favorites among his stories and novels involving the stage and acting, but in keeping with the Shakespeare theme, the story that comes immediately to my mind is "Four Ghosts in Hamlet." Like Ellison's story, this is more an example of horror than it is of Fantasy. I've read it elsewhere, but the version I have appears in Leiber's collection The Ghost Light.
1Talk about a play within a play. Sheesh.
2I'm not superstitious myself, but many of my actor friends are, so I'm respectful of that.
3In case you're wondering where the title came from, "The Soldier King" was the epithet of the Holy Roman Emperor Charles V, who was also Carlos I of Spain. Among other things, he sacked Rome and took the Pope hostage.
---
Violette Malan is the author of the Dhulyn and Parno series of sword and sorcery adventures (now available in omnibus editions), as well as the Mirror Lands series of primary world fantasies. As VM Escalada, she writes the Faraman Prophecy series. Book One, Halls of Law, comes out in August. Find her on Facebook and follow her on Twitter @VioletteMalan.