Future Treasures: Shattered Warrior by Sharon Shinn and Molly Knox Ostertag
Future Treasures: Shattered Warrior by Sharon Shinn and Molly Knox Ostertag
Sharon Shinn is one of our favorite writers around these parts. I know, I know, we have a lot of favorite writers. But do we have fond memories of mobbing them at breakfast with the entire Black Gate staff, as we do with Sharon? No, we do not.
Sharon has published more than 25 novels over the past two decades, including the Samaria series, Twelve Houses series, and the Elemental Blessings novels. Her latest project is a graphic novel with award-winning webcomic artist Molly Knox Ostertag (Strong Female Protagonist), titled Shattered Warrior. Set on a world conquered by the alien Derichets, it tells the tale of Colleen Cavenaugh, who toils in a factory for her alien masters, until the day her home is invaded by an unlikely band of human resistance fighters.
Here's a scan of the inside flap, and a few sample pages to showcase some of Ostertag's colorful art and character design.
[Click for bigger images.]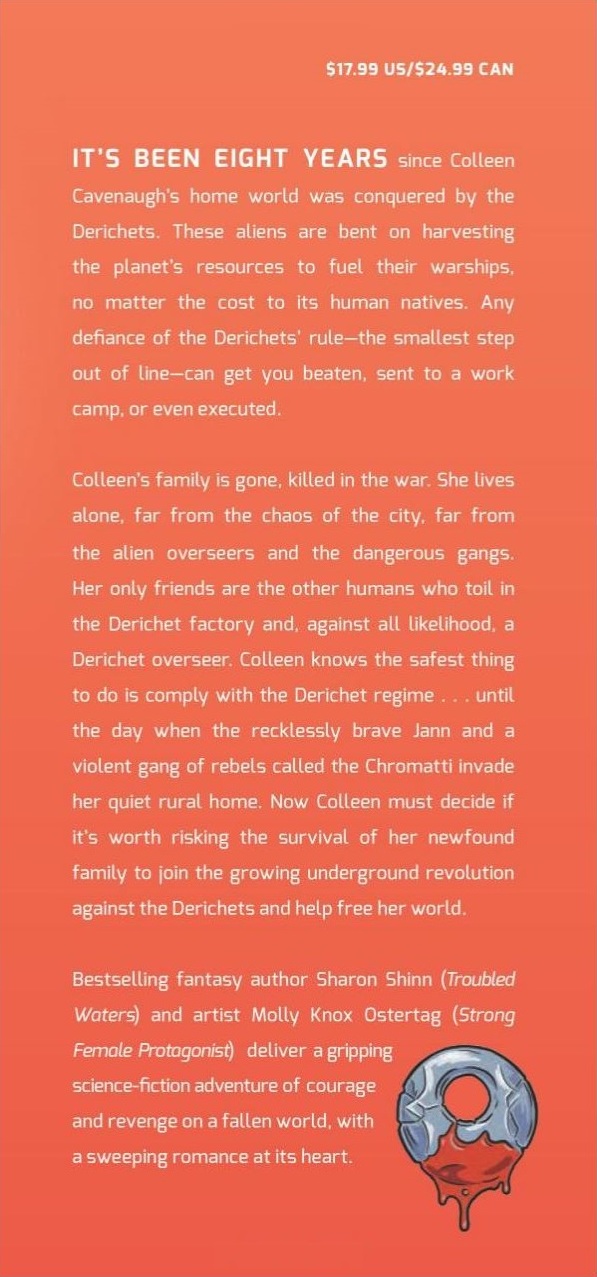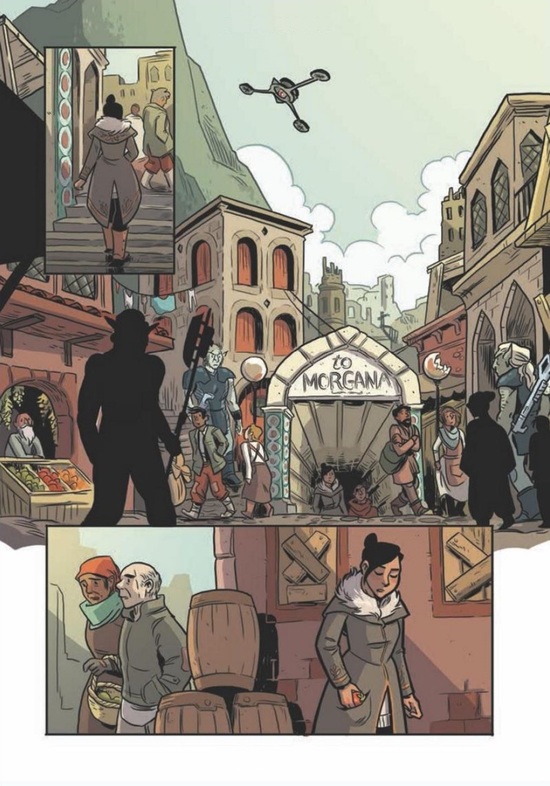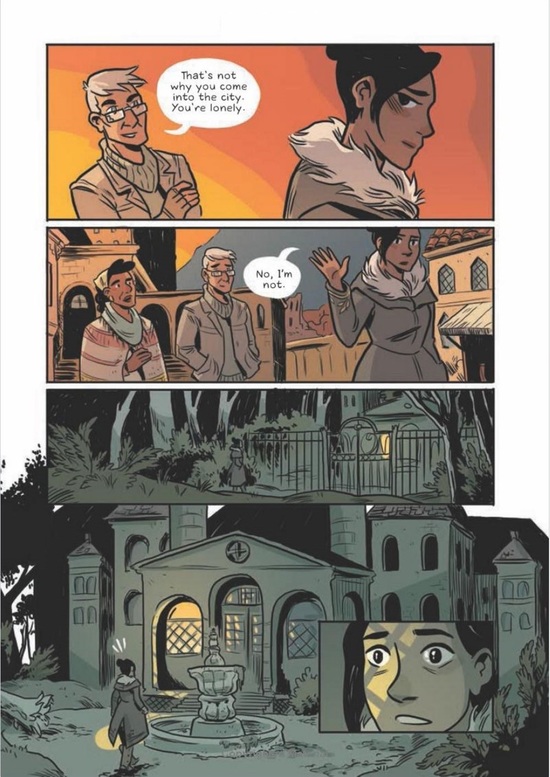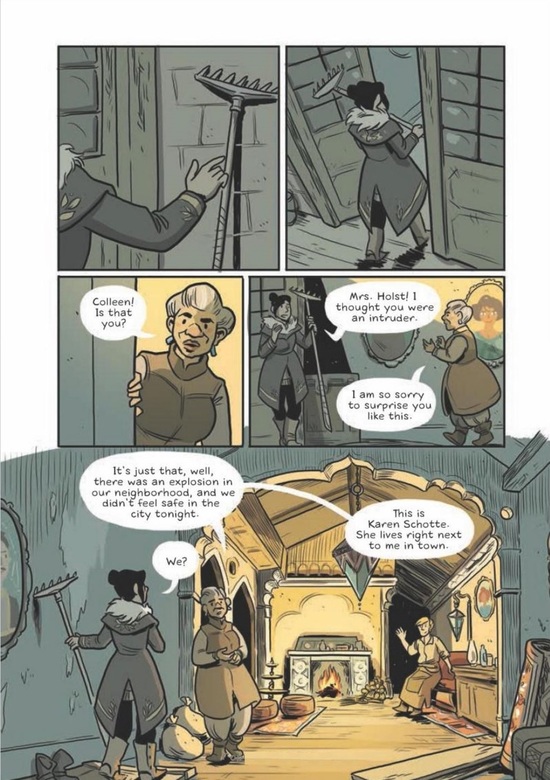 Our recent coverage of Sharon Shinn includes:
Earth, Air, Fire and Water: The Elemental Blessings Series
Royal Airs: A Review by C.S.E. Cooney
Like a Bridge Over (Sharon Shinn's) Troubled Waters: A Review by C.S.E. Cooney
Shattered Warrior will be published by First Second on May 16, 2017. It is 254 pages, priced at $17.99 in trade paperback. No word yet on a digital edition.
See all our coverage of Comics and Graphic Novels here.