In 500 words or Less … The Wurms of Blearmouth by Steven Erikson
In 500 words or Less … The Wurms of Blearmouth by Steven Erikson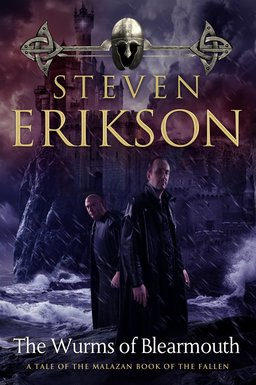 When someone asks my favorite fantasy series, Steven Erikson's Malazan Book of the Fallen is usually one that I mention. It's one of those sprawling epics with great characters and a complex, vibrant world that sucked me in and inspired me to write fantasy of my own.
After the series ended, I grabbed the next Erikson book I could find — The First Collected Tales of Bauchelain and Korbal Broach — and was delighted. I read the next in that series, Crack'd Pot Trail … and put it down after a couple chapters.
Erikson's most recent work is a series of prequels (which I avoid) and his other recent books haven't interested me, so when I found another Bauchelain and Korbal Broach novella, The Wurms of Blearmouth, I almost didn't pick it up.
Overall, though, this latest tale was satisfying. The theme in the Bauchelain and Korbal Broach stories seems to be that everyone is a terrible person, but the residents of Spendrugle take things to a new level of depravity. I balked a little at first with the female characters specifically, who are stupid or vile or both — but then I realized that you can describe every character from Wurms that way, and so I got over it (mostly). In this case, Erikson is very "equal opportunity" when it comes to negative characteristics, so don't be turned off by what's depicted in the opening chapters (you probably will be anyway).
The real point to these stories, after all, is to follow famed necromancers Bauchelain and Korbal Broach and their manservant, Emancipor, from screwed-up situation to screwed-up situation; they're the real draw for me, and Erikson consistently entertains me with the way that they go about doing evil work without seeming to care about the consequences.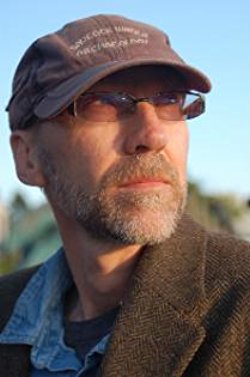 That said, if you're a Malazan fan and coming to this story fresh, be warned that this is not like Erikson's other work — though I figure it's not meant to be. The Book of the Fallen series is intense, dramatic and heart-wrenching (but funny at times), while Wurms and the previous tales of Bauchelain and Korbal Broach are basically dark and twisted farces.
There is a bit of convergence here — a trademark of the Malazan world, where the different plot arcs come together in surprising or astounding ways — but it's not at the level of Erikson's epic novels.
Try not to be disappointed. A talented writer can successfully produce different styles and tones of work, which is what Erikson does with The Wurms of Blearmouth. It just might not be everyone's cup of tea. I'm not even sure it's mine.
Our previous coverage of Steven Erikson includes:
An epic re-read: Steven Erikson's The Malazan Book of the Fallen
Steven Erikson Calls it a Series with The Crippled God
Steven Erikson finally gets a Bestseller with The Crippled God
Tor Releases The Devil Delivered and Other Tales by Steven Erikson
Crack'd Pot Trail by Steven Erikson
Willful Child by Steven Erikson
Fall of Light, Book Two of the Kharkanas Trilogy by Steven Erikson
(Note: When I started this review, I thought Wurms was the most recent tale in this series — but it's not! A sixth tale, The Fiends of Nightmaria, was published in July 2016. I'll probably read that, too.)
---
An Ottawa teacher by day, Brandon has published work in On Spec, Third Flatiron Anthologies, and elsewhere. Learn more at brandoncrilly.wordpress.com or on Twitter: @B_Crilly.