Black Static #50 Now on Sale
Black Static #50 Now on Sale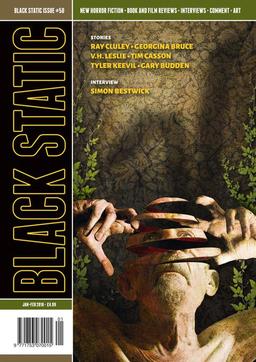 British horror magazine Black Static #50, cover-dated January-February, is now available. It sports a creepy and very effective cover by Vince Haig, illustrating Georgina Bruce's "White Rabbit" (click the image at right for a bigger version.)
This issue contains six stories:
"White Rabbit" by Georgina Bruce
"Man of the House" by V.H. Leslie
"Child of Thorns" by Ray Cluley
"Greenteeth" by Gary Budden
"Foul is Fair" by Tyler Keevil
"Bug Skin" by Tim Casson
The magazine's regular columns include Coffinmaker's Blues by Stephen Volk (on "10 Ways Comedy and Horror Are Almost the Same Thing") and Notes From the Borderland by Lynda E. Rucker ("Meet the New Goth, Same as the Old Goth"), plus two review columns: Blood Spectrum by Tony Lee (DVD/Blu-ray reviews); and Case Notes by Peter Tennant (book reviews).
Issue 50 is nearly 100 pages and comes packed with new dark fantasy and horror, and top-notch art. Black Static is the sister magazine of Interzone (see the latest issue here); both are published by TTA Press in the UK. The distinguished Andy Cox is the editor of both.
As usual, the magazine is filled with eye-catching b&w art. Black Static is consistently one of the sharpest looking magazines on the racks. Here's the opening spread for Georgina Bruce's "White Rabbit," illustrated by Vince Haig.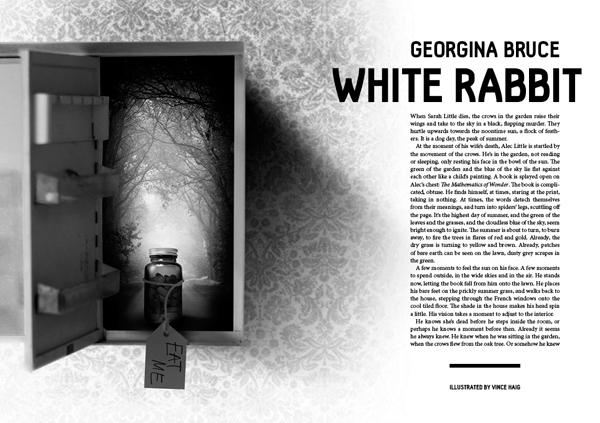 And V.H. Leslie's "Man of the House", illustrated by illustrated by Richard Wagner.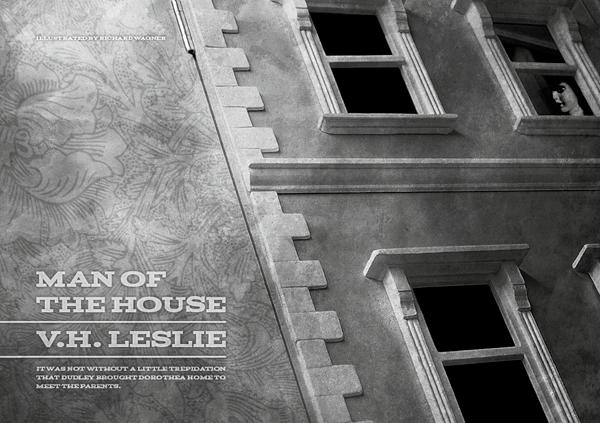 And "Child of Thorns" by Ray Cluley, illustrated by Martin Hanford .
And "Foul is Fair" by Tyler Keevil.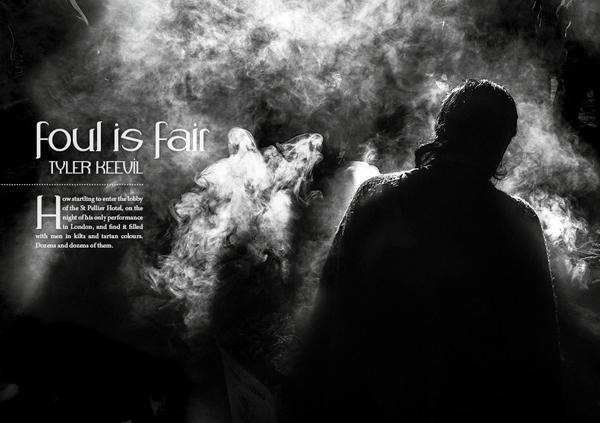 Here's Peter Tennant's book column, Case Notes.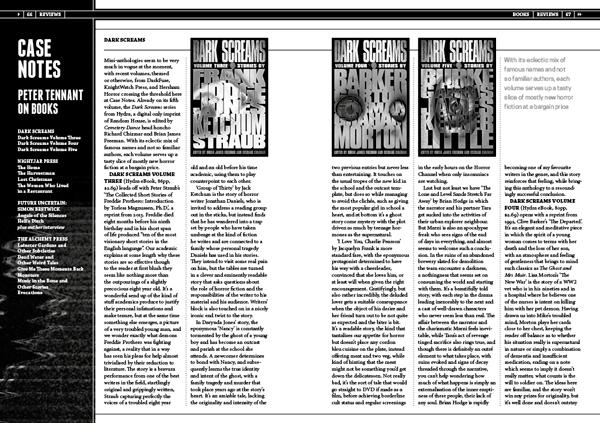 Finally, here's a glimpse at Tony Lee's Blood Spectrum DVD/Blu-ray review column.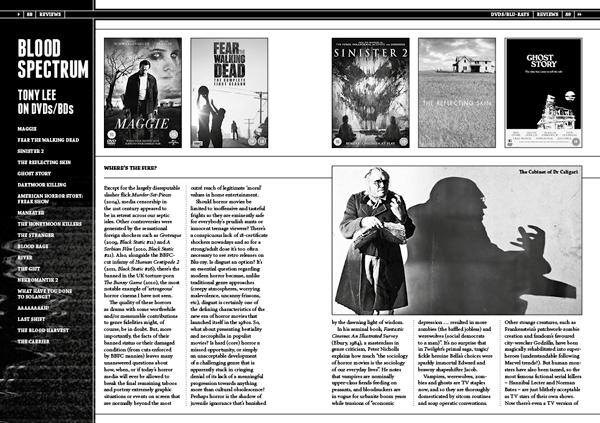 See more details and excerpts from issue 50 at the TTA website.
Black Static is edited by Andy Cox, and published by TTA Press. Issue #50 is cover-dated January/February 2016. It is 96 pages, priced at £4.99. Copies are usually around $9.99 here in the US. A six-issue subscription is £27 (UK) and £33 in the US. Order right from the TTA Press website.
We last covered Black Static with issue #49
See our February Fantasy Magazine Rack here, and all of our recent magazine coverage here.